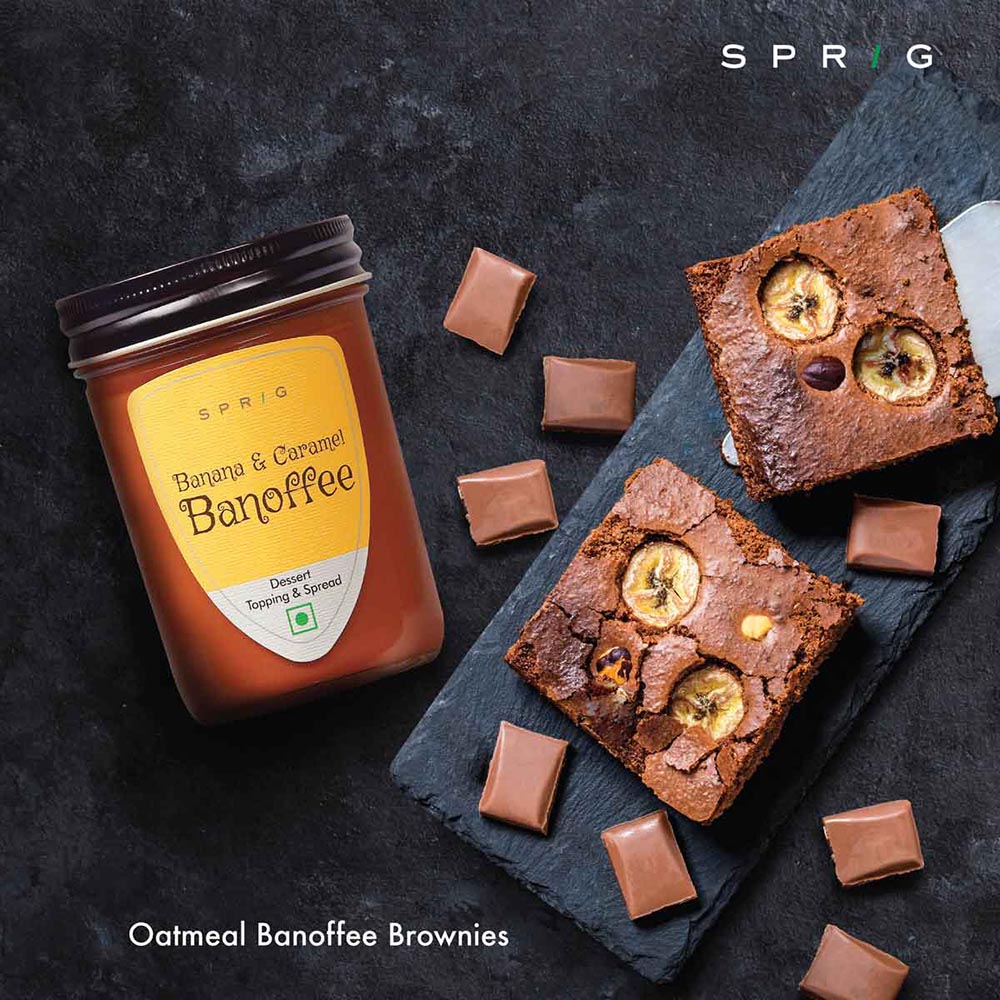 Ingredients
1 cup Sprig Banoffee Spread
1/2 cup brown sugar
2 eggs
1 tsp vanilla essence
2 small mashed bananas
1/4th cup olive oil
3/4th cup oats flour
1/4th cup cocoa powder
Method:
In a bowl, add the Sprig Banoffee Spread, sugar, eggs, vanilla essence, olive oil, cocoa powder and whisk until all ingredients mix well and become creamy.
Add the coarsely mashed bananas and mix.
Add the oats flour and give a final mix. Pour the batter in the baking dish with a parchment paper at the bottom.
Put in a preheated oven at 180 degrees centigrade and bake for 20-25 minutes.
Let it cool, demould and cut into slices.