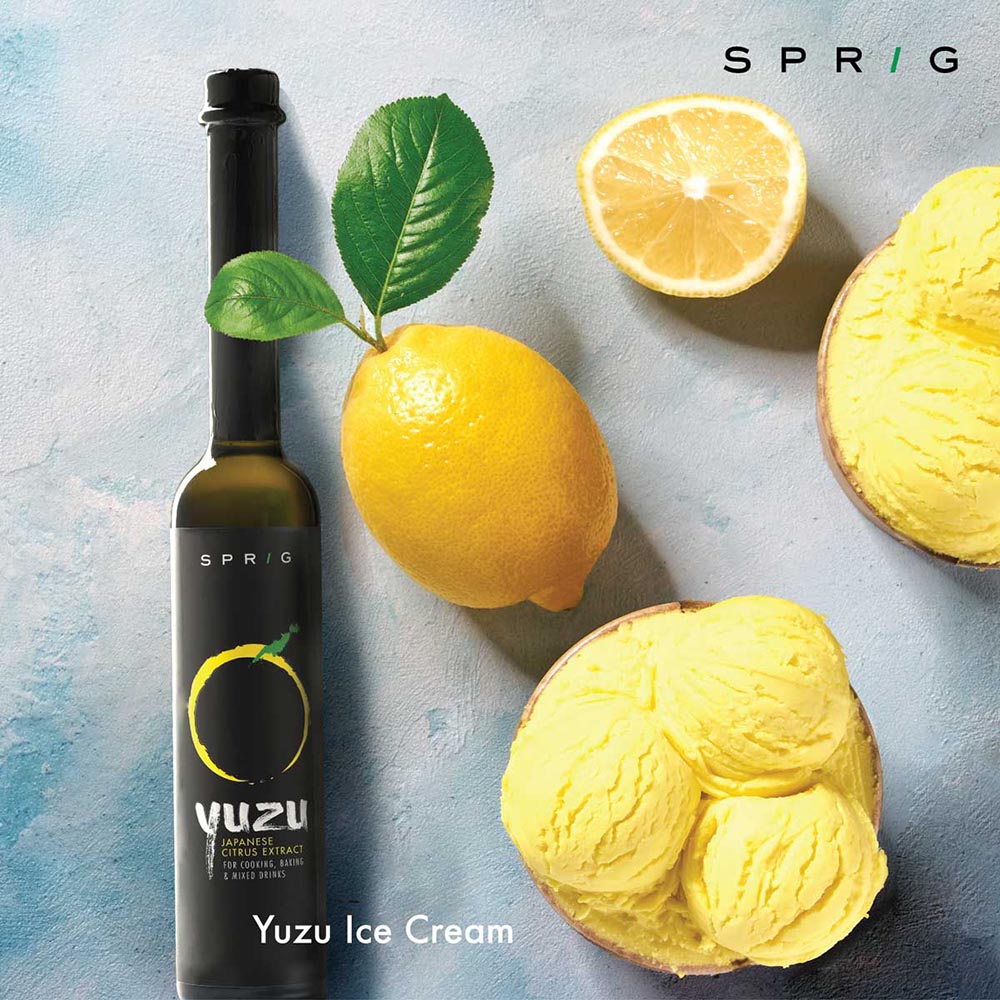 For ice cream Dome
:
3 cups milk 
2 tbspn custard powder
3 tbspn sugar 
3 cups chilled whipping cream
3 tspn SPRIG Yuzu extract
For biscuit base :
Method:
For ice cream dome:
Heat a sauce pan & heat 2 cups of milk with sugar. In a separate bowl combine 3-4 tbspn milk with custard powder & mix like slurry. 
Let the milk come to boil.  Keep the flame low & add the custard slurry mixture. Keep on whisking to avoid lumps. Should be a smooth paste. Remove from flame & let it cool down. 
Meanwhile freeze the bowl in which you want to whip the cream in the refrigerator for few minutes. 
Now in a chilled bowl add the whipping cream & beat on slow speed for few minutes. The mixture should form peaks. Now add the custard mixture & whisk. Should be smooth without any lumps. Finally add the Sprig Yuzu extract & fold the mixture gently. Transfer in a freezer box & let it chill for minimum 5-6 hrs in freezer.  
Remove from freezer & scrape the chilled ice cream . Whisk for a while & transfer to sphere silicon mold. Transfer in freezer & let it chill for 7-8 hrs at least.  
For the base: 
Crush the digestive biscuits in a mixer grinder until powder like texture. Add butter & a pinch of edible green color & blend for few seconds.  
Transfer on to a flat plate & freeze for a while. With the help of a cookie cutter, cut out circular shapes. 
Gently demold the frozen ice cream domes and place it on the biscuit base. 
To be served immediately.