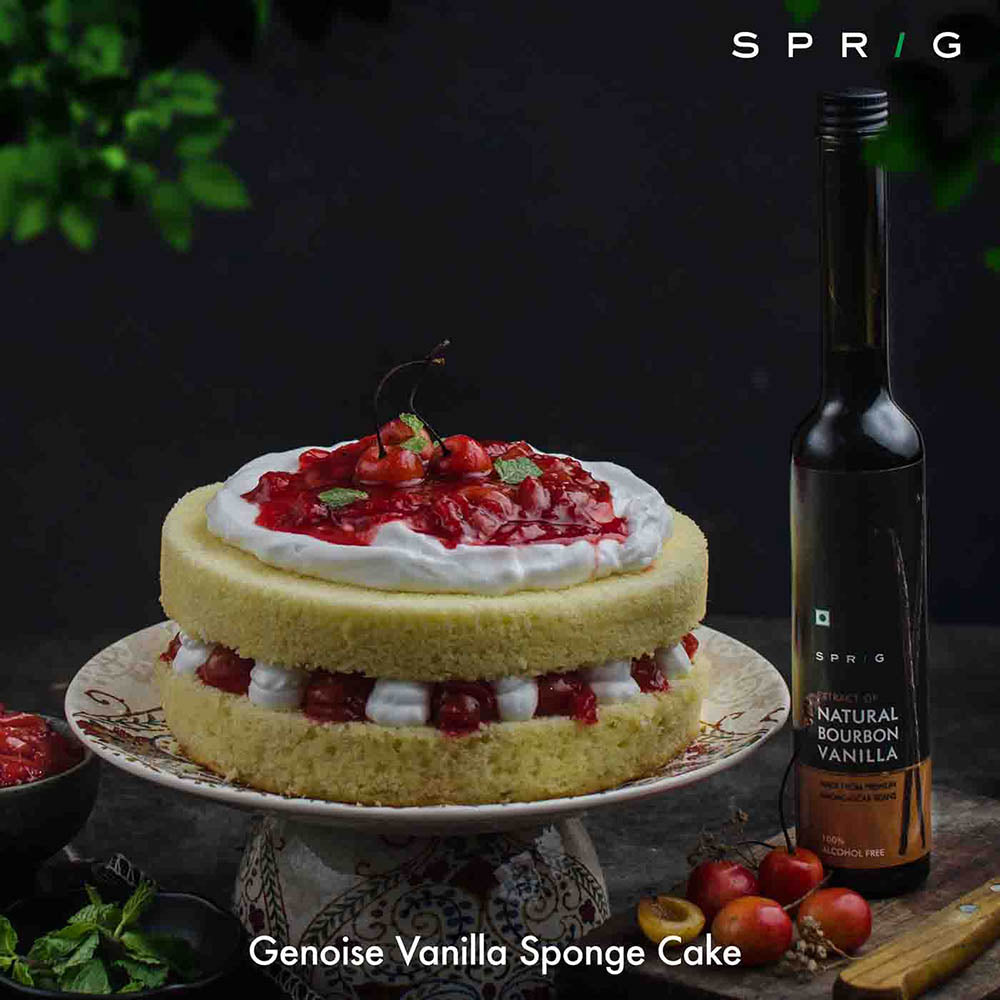 Ingredients: 
Method: 
Preheat the oven to 180C / 355F. 
In a bowl, put eggs, vanilla extract and sugar. Place the bowl over hot water in a pot (not boiling, otherwise the eggs will cook). Whip 8~10min until fluffy, and the consistency of batter doesn't smooth out quickly. 
Add the sieved flour, and fold gently until no flour streaks are seen. 
In another small bowl, put milk and melted unsalted butter. Add a dollop of batter, mix until well combined. Pour back the mixture into the batter, and mix gently. 
5. Transfer into the lined cake pan. Tap a few times to get out air pockets. Bake for 30~35min until a toothpick comes out clean when poking the centre. After coming out of the oven, remove right away from the pan. 
Cool it completely, slice and serve with cherry vanilla rum sauce.