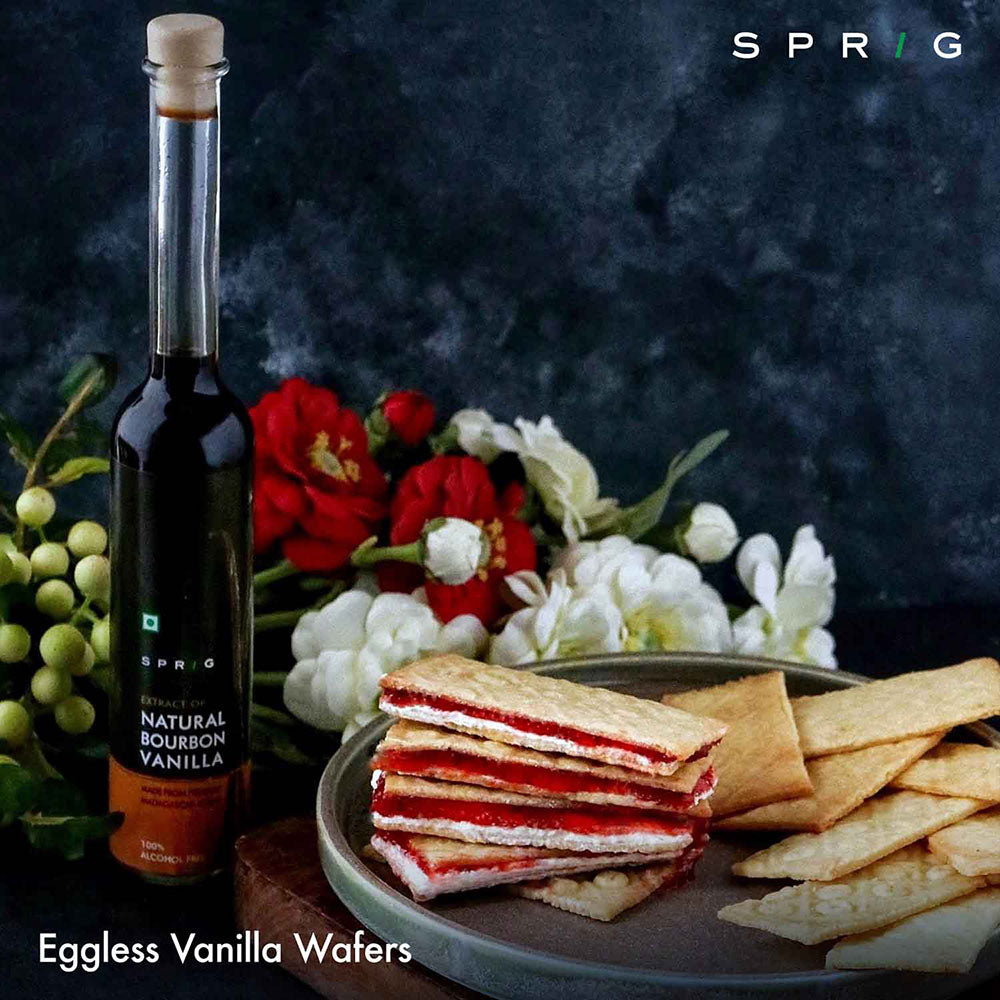 Ingredients:
1 cup all-purpose flour /maida 
1/2 cup almond flour 
1/4th cup unsalted butter 
1/4th cup castor sugar  
A small pinch of salt 
1 tbsp. corn flour  
1/4th tsp. baking powder 
1.5 tbsp. milk
Method:  
In a mixing bowl add sugar and butter .Mix well until well incorporated. 
Then add a pinch of salt, Sprig - Natural Bourbon Vanilla Extract, baking powder, corn flour followed by all-purpose flour and almond flour. 
Mix all the ingredients well and knead a dough using milk. 
 Wrap the dough in a cling film and keep it in the refrigerator for at least 1 hour. 
Take out the dough and place it on a parchment paper .Roll the dough into a sheet as thin as possible. 
(Optional ) Emboss any pattern of your choice. 
Cut the dough sheet into desired shape and refrigerate it again for 30 minutes. 
Pre heat the oven at 170 degree for 10 minutes. 
Now bake the wafers in the oven for 10 to 12 minutes  
Tip: Bake the wafer on pre-lined baking tray. 
Keep checking in between, once done place the wafers on a wire rack and allow it to cool completely.
Enjoy Eggless Vanilla Wafers with whipped cream /chocolate spread /peanut butter /jam of your choice. Store the wafers in an airtight container.