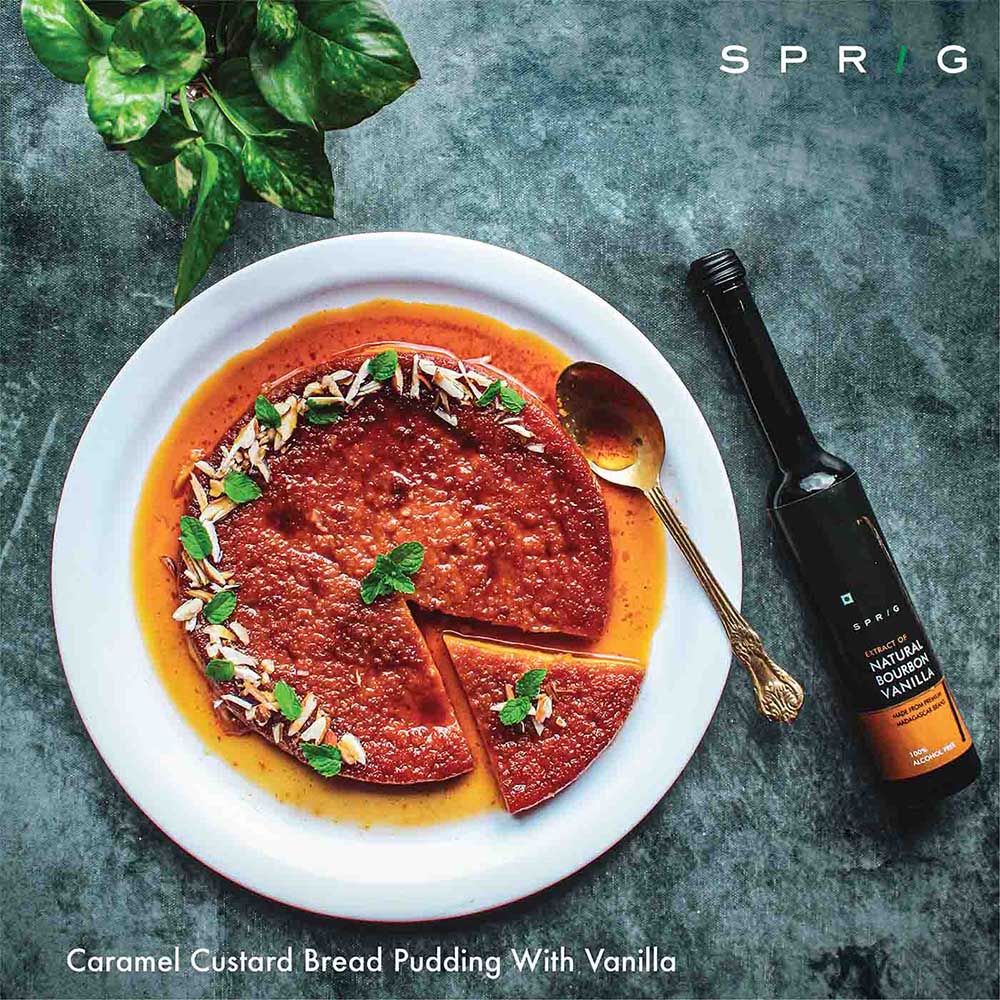 Ingredients:
5pcs of Brown Bread 
3tsp-Custard Powder 
1tsp- Sprig Vanilla Extract  
1cup-Milk 
4tsp-Sugar for Pudding 
3tsp- Sugar for Caramelization 
2cups-Water 
Procedure:  
Heat a pan in medium flame, add sugar for Caramelization till the colour turns golden brown. 
Take a baking Container or any container as per your choice and then transfer the caramelized sugar in it and spread evenly. 
Cut the bread into small pieces and separate it from the edges and blend the bread pieces without edges into powder. 
Add 6tsp of water into custard powder, mix it well and keep aside. 
Take a pan, add milk, 4tsp of sugar and bring it to a boil in medium flame. 
Add custard powder mixture and mix it properly. 
Add Sprig Vanilla Extract and give it a mix. 
Then gradually add the bread crumbs and mix it properly in low flame for 8-10 mins.
Now transfer this mixture into the container which has the caramelized sugar in it, Cover it with an aluminium foil. 
Take a pan, add hot water, place a stand, and then place the covered container into the same and cover it with a lid. Steam for 20 mins in medium flame. 
Then bring it to room temperature and then keep it in the refrigerator for 2 hours. 
Serve it with fruits or on its own.