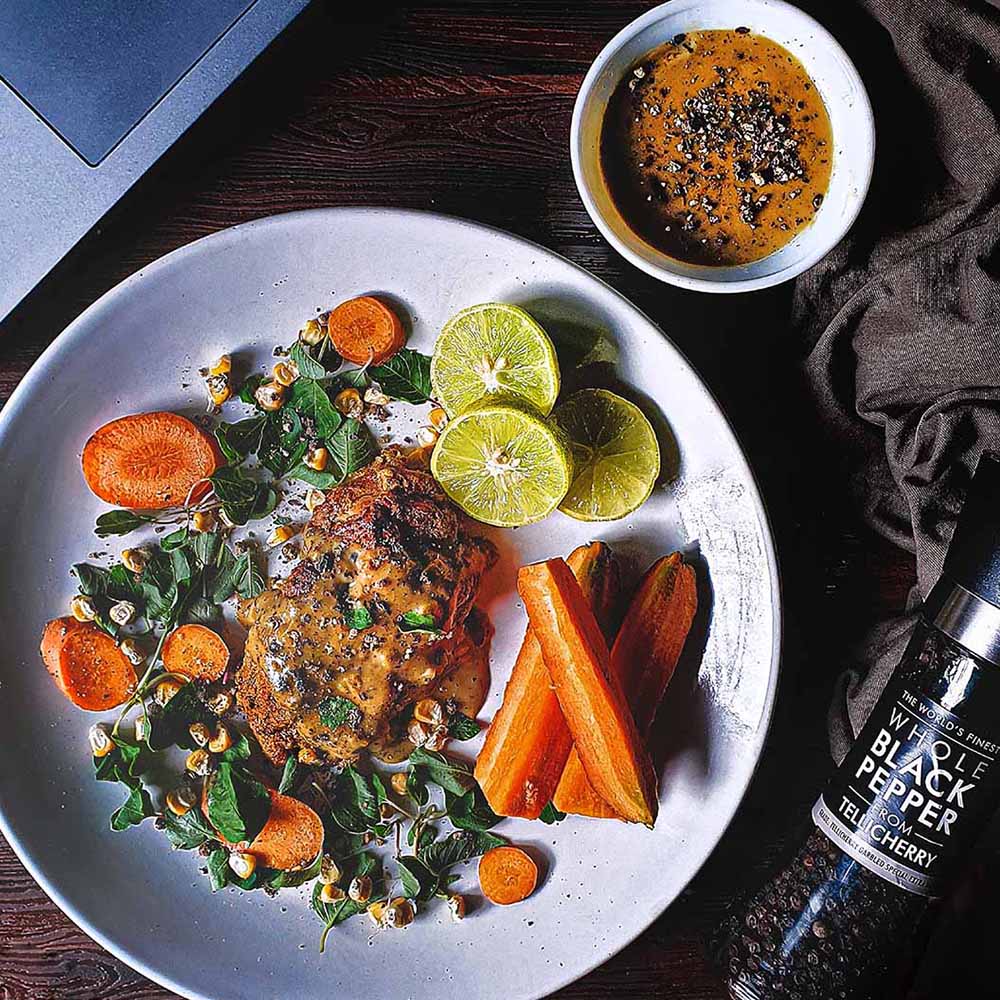 INGREDIENTS: 
For chicken steak- 
4 medium sized chicken breasts 
2 tsp ginger-garlic paste 
2 tsp chopped coriander leaves 
1 whisked egg 
1 lemon juice 
2 tsp tandoori masala 
1 tsp flour 
1 tsp salt 
½ tsp Black Pepper
1 tsp oil 
For peppercorn sauce- 
1 red onion chopped 
1 tsp chopped garlic 
2 tsp crushed Black Pepper 
1 cup milk 
1 tsp flour 
1 tsp lemon juice  
sugar and salt as per taste 
PROCEDURE: 
For chicken steak- 
Marinate the chicken with all the ingredients except oil and let it sit for 2 hours. 
Grill it in an oven at 200°C for 30 minutes. Make sure to grease the grilling tray with oil. You can use aluminium foil if available. 
For peppercorn sauce: 
Heat the oil in a pan and add the chopped onions. 
Once the onion softens up, add the chopped garlic and fry for another 4-5 minutes. 
Add the crushed pepper and fry for 2 more minutes. 
Add half cup of milk and let it simmer. 
In a cup mix the flour with the other half cup of milk. Make sure it is lump free. 
Add the milk and flour mixture in the pan. Boil till the sauce reaches your preferred consistency. 
Add sugar and salt. Turn of the flame. 
Mix in the lemon juice. 
Serve the chicken steak with hot peppercorn sauce along with your preferred sides and enjoy!