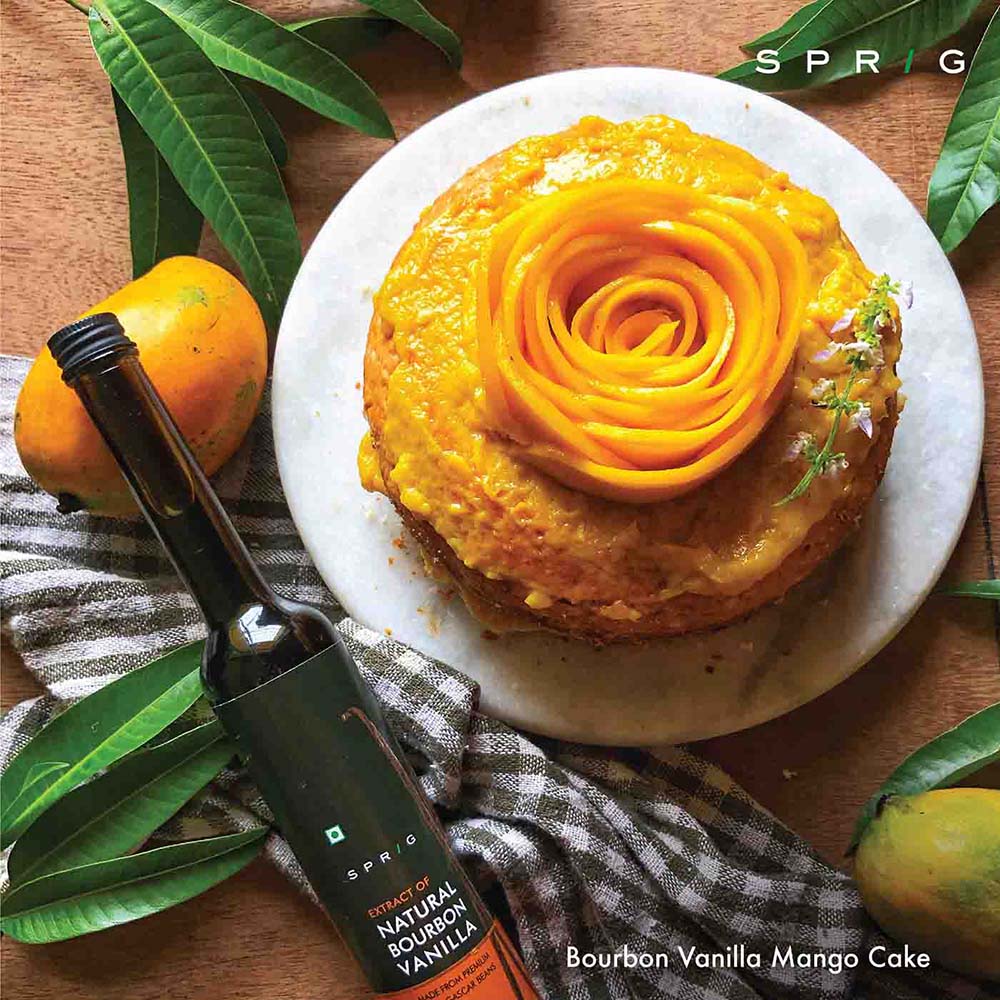 Preparation Time - 10 minutes  
Cooking Time - 35 minutes  

Ingredients:
200 gm All-purpose Flour 
1 tsp Bourbon Vanilla Extract 
3/4 cup Sugar 
2 Eggs 
1.5 tsp Baking powder  
1/8 tsp Salt 
80 ml Full fat Milk 
80 ml vegetable Oil 
Steps:  
Preheat oven to 180-degree Celsius for 10 minutes. Prepare a 7-inch round cake tin. Line the tin with parchment paper. 
Sift Flour, baking powder and salt together. 
In a bowl, beat eggs, sugar, and Sprig Vanilla Extract until you get a smooth creamy texture. 
Add flour mixture in three additions with oil and milk starting with flour and ending with flour.  
Bake for 30-35 minutes at 180 degrees C until it's done. 
Assembling the Layer Cake - 
Slice the Vanilla cake horizontally into two parts. Place one slice on a plate. Cover with Mango curd frosting. Place the second slice on top. Spread more Mango curd on top and sides. It is ready to be served.