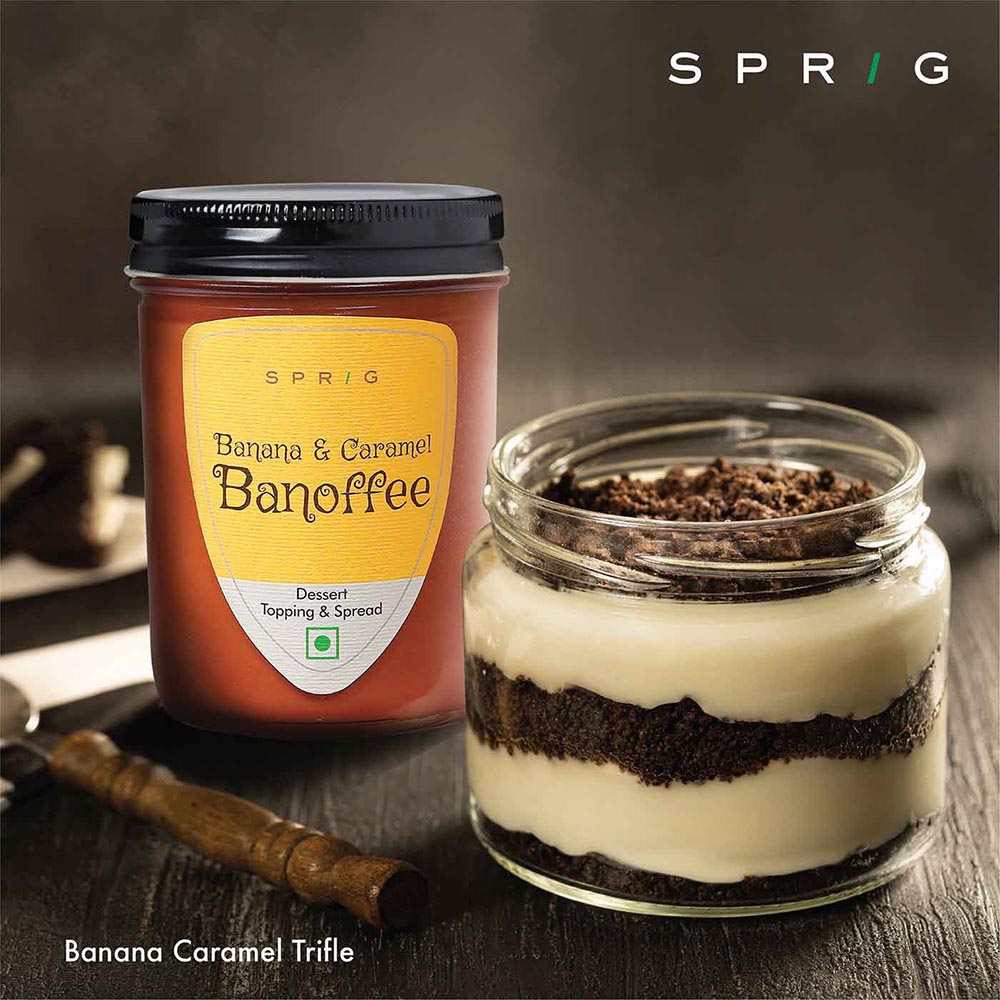 Ingredients
Sprig banoffee spread - 3 tbsp
Whipping cream - 1 cup or fresh cream - 1/2 cup
Bananas firm - 2 numbers (medium slices) 
Chocolate shavings or crushed chocolate bits - 1 tbsp (for garnish)
1 wide mouth glass to assemble and serve the dessert
Method 
Arrange the banana slices in the glass, just one layer in the bottom.
Pipe or spoon a layer of whipping cream/fresh cream over the bananas and tap the glass down gently.
Take 3 tablespoons of Banoffee Cream into a bowl and whisk with a spoon till it loosens up.
Drizzle a tablespoon full of the cream evenly onto the top of the cream. 
Repeat the whole process again.
Refrigerate the glass for about 1 hour.
Garnish with chocolate shavings or crushed chocolate before serving.