Dulce de leche, which translates to "candy made of milk" in Spanish, is a magical ingredient used in many recipes in Argentina. It is a key component in popular dishes such as chocotorta (a cake made of layered chocolate biscuits and dulce de leche), alfajores (biscuit sandwiches filled with dulce de leche), ice cream, crepes, cakes, and muffins.

Sprig's Dulce de leche is one of the few "Milk-based" sweet spreads available in the Indian market, and we take pride in avoiding the use of hydrogenated vegetable fat in our spreads.
Sprig's Dulce de Leche with Madagascar Vanilla is a classic Spanish confection that has been given a flavorful twist. This delectable sweet spread combines the richness of dulce de leche with the fragrant essence of real Madagascar Vanilla. Sprig's Dulce de leche offers a delectable and authentic taste experience, perfect for those looking to savor the flavors of Argentina and enjoy the goodness of milk-based sweet spreads.
Applications:
Fill pastries and desserts: Use Dulce de leche as a filling for pastries like croissants, turnovers, or empanadas. Its creamy and sweet taste pairs well with flaky pastry shells.
Cake frosting or filling: Spread Dulce de leche between layers of cake for a delicious filling. It also works as a unique frosting, adding a caramel twist to your cakes.
Milkshakes and smoothies: Blend Dulce de leche with milk, ice cream, and your favorite ingredients to create rich and creamy milkshakes or smoothies. The caramel flavor will add depth to your drink.
Topping for waffles or pancakes: Drizzle Dulce de leche over freshly made waffles or pancakes, creating a delightful combination of flavors. Add some fresh fruits or whipped cream for an extra touch.
Sweet sauce for desserts: Warm up Dulce de leche and use it as a sauce over desserts like cheesecake, brownies, or bread pudding. The silky caramel flavor will complement these treats perfectly.
Thumbprint cookies: Make thumbprint cookies by creating an indentation in each cookie and filling it with Dulce de leche. Bake them to create a gooey and delicious treat.
Coffee or hot chocolate enhancer: Stir a spoonful of Dulce de leche into your coffee or hot chocolate for a sweet and caramel-infused beverage.
About This Item:
Milk-Based Spreads: Sprig's Dulce de Leche is made from high-quality milk-based solids. It is a superior choice as it does not contain hydrogenated vegetable oils or trans fats, ensuring a healthier option for those mindful of their dietary choices.
Natural and Authentic: This Dulce de Leche spread does not contain any artificial colors or flavors. It is crafted to deliver a natural and authentic taste experience, allowing you to enjoy the true essence of this classic Spanish confection.
Storage: To maintain the quality and freshness of Sprig's Dulce de Leche with Madagascar Vanilla, store it in a cool, dry place. This will ensure that you can savor its delightful flavor for longer.
Ingredients: Milk, sugar, Sea Salt, Edible Vegetable oil, vanilla beans natural extracts(.6%)

Best before 12 months from manufacture.
Application Video
Nice product super delivery. I received this product in decent condition.
Good packaging and excellent product - also amazes me with its wonderful taste. Product also had good time until expiry date.
I use it as a top spread for cakes, bread spread and even add to chapati
Very Good product. Taste is very nice. Also the date of manufacturing is recent and delivered very fast
Excellent taste and fresh stock, no complaints over the quality of the product
From the blog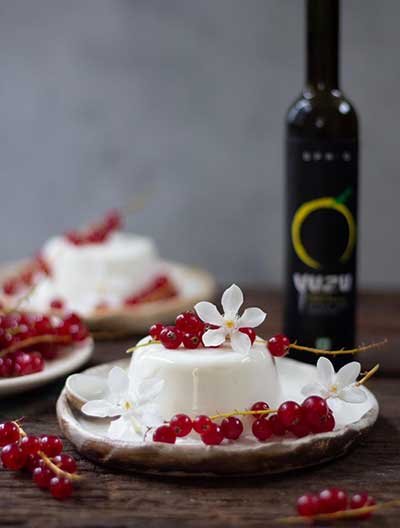 Sprig Yuzu Panna Cotta - a delightful fusion of creamy indulgence and the bright, zesty essence of yuzu. Crafted with...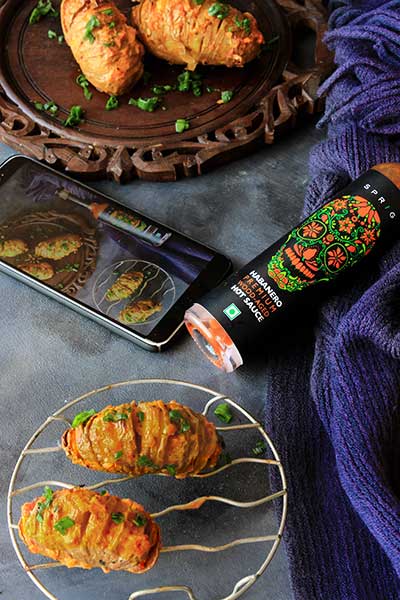 Try this fiery and tantalizing Sprig Habanero Spiced Hasselback Potato, generously loaded with oven-roasted Tomato and Garlic! This culinary masterpiece combines the perfect blend of heat, flavor, and texture, making it an irresistible dish for spice enthusiasts and food lovers alike.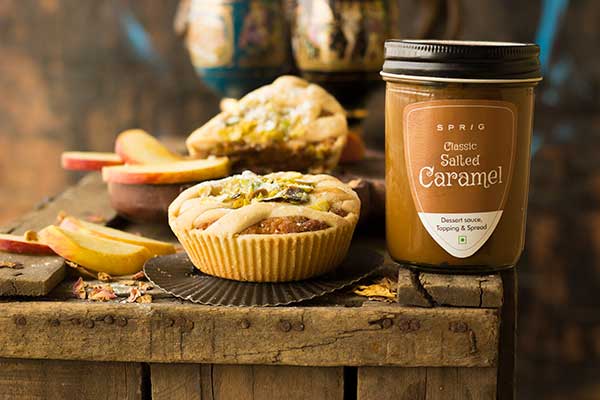 Savor the perfect balance of sweet and savory with Sprig Salted Caramel Apple Pie. This flaky, buttery crust holds a delightful blend of freshly sliced apples tossed in cinnamon and sugar. But what truly sets this pie apart is the layer of velvety Sprig salted caramel that blankets each slice. Baked to golden perfection, it releases an irresistible aroma. Indulge in this heavenly dessert, perfect for any occasion.