Sprig's Freeze Dried Basil is a premium herb that brings the fresh, aromatic flavors of basil to your culinary creations.

Sprig's Freeze-dried basil retains 3X more flavour and aroma with a lighter, crunchier texture. This also ensures a longer shelf life compared to air dried herbs.

About this Item:
Made with Fresh Basil: The basil leaves used in Sprig's Freeze Dried Basil are carefully handpicked and sorted to ensure the highest quality. They are then freeze dried, a process that preserves the natural flavors and aromas of the basil leaves. This lends a rich and fragrant taste to your dishes.
Enhanced Flavor and Texture: Freeze drying retains three times more flavor and aroma compared to air-dried herbs. It also gives the basil a lighter, crunchier texture, adding a delightful element to your culinary creations.
Versatile Usage: Sprig's Freeze Dried Basil is perfect for Italian cuisine. Sprinkle a dash of this basil on top of pizzas and pastas to enhance their flavors. It also makes a great garnish for avocado toasts. You can create delicious basil pesto sauce to pair with sandwiches, grilled veggies, salads, and freshly toasted bread. Additionally, the basil can be easily blended into sauces, marinades, or soups for an extra burst of flavor.
Convenient Packaging: The Freeze Dried Basil is packed in a moisture-resistant glass jar. The jar features a 2-way flip top cap for easy usage, allowing you to sprinkle or measure the basil as needed. The packaging is designed to ensure the sustained premium quality of the basil.
Storage: To maintain the freshness of the basil, store it in a cool, dry place away from sunlight.
Pure and Natural: Sprig's Freeze Dried Basil contains 100% basil, with no added preservatives, artificial flavors, colors, fillers, additives, MSG, or anti-caking agents. You can enjoy the pure, authentic taste of basil in your dishes.
Extended Shelf Life: Due to the freeze drying process, Sprig's Freeze Dried Basil has a longer shelf life compared to normal air-dried herbs. It can be stored for up to 24 months from the date of manufacture, allowing you to use it at your convenience.100% BASIL:
From the blog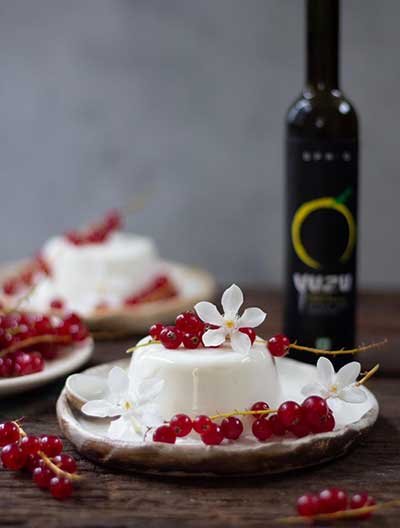 Sprig Yuzu Panna Cotta - a delightful fusion of creamy indulgence and the bright, zesty essence of yuzu. Crafted with...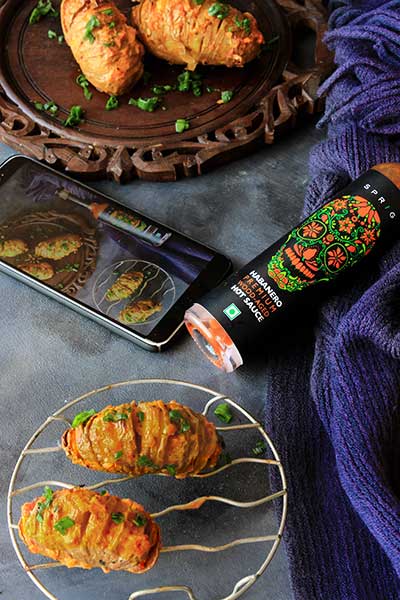 Try this fiery and tantalizing Sprig Habanero Spiced Hasselback Potato, generously loaded with oven-roasted Tomato and Garlic! This culinary masterpiece combines the perfect blend of heat, flavor, and texture, making it an irresistible dish for spice enthusiasts and food lovers alike.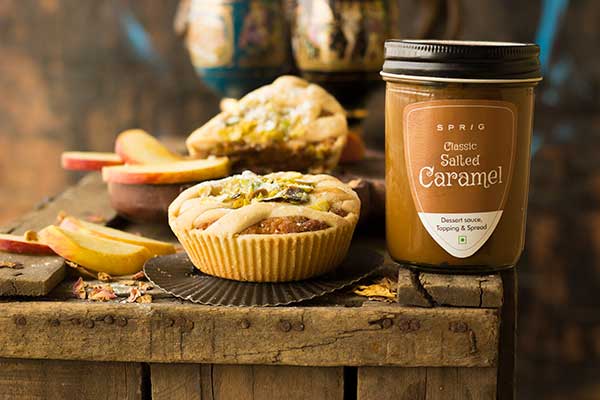 Savor the perfect balance of sweet and savory with Sprig Salted Caramel Apple Pie. This flaky, buttery crust holds a delightful blend of freshly sliced apples tossed in cinnamon and sugar. But what truly sets this pie apart is the layer of velvety Sprig salted caramel that blankets each slice. Baked to golden perfection, it releases an irresistible aroma. Indulge in this heavenly dessert, perfect for any occasion.