Sprig's Real Vanilla Sugar, invites all vanilla lovers to experience the depth of the world's most regarded Madagascar Bourbon Vanilla beans. Rich, creamy flavours combine with the subtle molasses, natural caramel-like flavour of the rich golden Demerara sugar crystals.
Applications:
Hot and Cold Beverages: Sprinkle a pinch of Vanilla Sugar into your hot coffee, tea, or hot chocolate for a luxurious and aromatic twist. You can also stir it into chilled beverages like iced coffee, milkshakes, or smoothies to add a touch of indulgence.
Fruit Salads and Desserts: Take your fruit salads to the next level by sprinkling our Vanilla Sugar over freshly cut fruits. The sweet aroma and subtle vanilla notes will complement the natural flavors of the fruits perfectly. You can also use it to sweeten homemade desserts like custards, puddings, or fruit tarts.
Baking and Frosting: Incorporate our Vanilla Sugar into your baking recipes, such as cakes, cookies, muffins, or pastries. The real vanilla infusion will infuse your baked goods with a heavenly fragrance and enhance their overall taste. For frosting and whipped cream, simply add a spoonful of Vanilla Sugar to achieve a luscious vanilla flavor.
Breakfast Delights: Besides the traditional breakfast options mentioned earlier, you can also sprinkle our Vanilla Sugar on pancakes, crepes, or French toast for a delightful breakfast treat. The combination of warm, fluffy pancakes and the enticing aroma of vanilla will make your mornings extra special.
Dessert Toppings: Drizzle our Vanilla Sugar over warm bread pudding, rice pudding, or crème brûlée to create a caramelized and aromatic crust. It can also be sprinkled on top of ice cream, yogurt, or panna cotta for a sweet and flavorful finishing touch.
Gourmet Coffee Syrup: Create your own gourmet coffee syrups by dissolving our Vanilla Sugar into hot water to make a vanilla-infused simple syrup. Add a splash of this syrup to your coffee for a personalized café-style experience.
Homemade Granola and Trail Mixes: Sprinkle Vanilla Sugar over homemade granola or trail mix before baking for a delightful crunch and aromatic sweetness. It adds a unique flavor profile to your healthy snack options.
Dessert Garnish: Use our Vanilla Sugar to garnish desserts like cheesecakes, pies, or crumbles. Simply sprinkle it over the top before serving to add a visually appealing touch and an extra layer of flavor.
About This Item:
NATURAL DEMERARA RAW CANE SUGAR: Elevate the flavor profile of your drinks and baked goods with the infusion of real Madagascar Vanilla Beans into our premium Demerara sugar. Experience the unparalleled richness and aroma that this combination brings to your culinary creations.
ARTIFICIAL-FREE: Our Vanilla Sugar is crafted without any artificial flavors, colors, or anti-clumping agents. Experience the pure essence of Madagascar Bourbon Vanilla beans without any unwanted additives.
CONSISTENT FLAVOR AND AROMA: Each bottle of our Vanilla Sugar guarantees consistent flavor, aroma, and color, ensuring a delightful and reliable experience every time you use it. Our special bale jars are designed to preserve the freshness and integrity of the vanilla beans.
STORAGE: To maintain the quality of our Vanilla Sugar, store it in a cool, dry place, allowing you to enjoy its exceptional flavor and aroma for an extended period.

Ingredients: Madagascar Vanilla Bean Powder 5.5%, Demerara Sugar 94.5%.
Best before 18 months from manufacture.
Game changer!
If you're a coffee connoisseur, you will DEFINITELY notice the change this brings to your cup. Absolutely delicious!
From the blog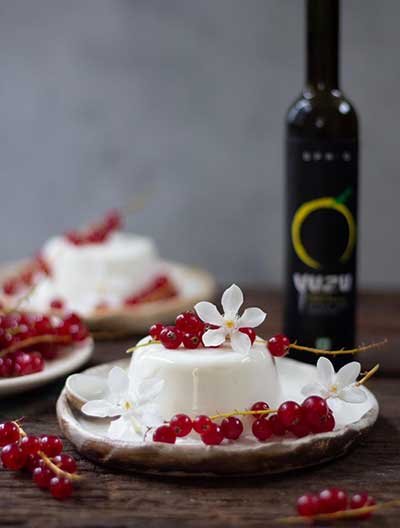 Sprig Yuzu Panna Cotta - a delightful fusion of creamy indulgence and the bright, zesty essence of yuzu. Crafted with...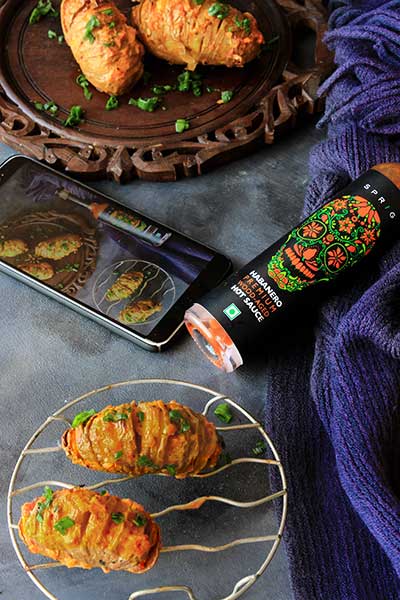 Try this fiery and tantalizing Sprig Habanero Spiced Hasselback Potato, generously loaded with oven-roasted Tomato and Garlic! This culinary masterpiece combines the perfect blend of heat, flavor, and texture, making it an irresistible dish for spice enthusiasts and food lovers alike.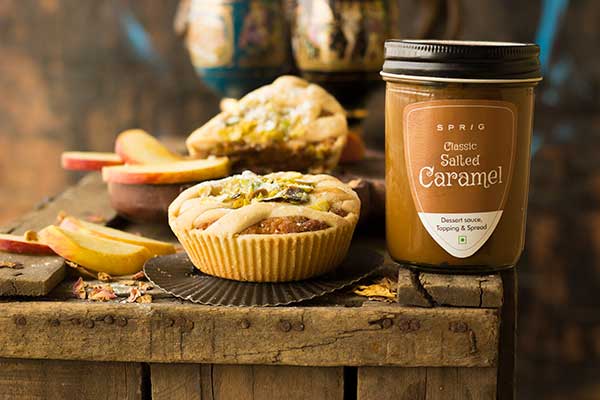 Savor the perfect balance of sweet and savory with Sprig Salted Caramel Apple Pie. This flaky, buttery crust holds a delightful blend of freshly sliced apples tossed in cinnamon and sugar. But what truly sets this pie apart is the layer of velvety Sprig salted caramel that blankets each slice. Baked to golden perfection, it releases an irresistible aroma. Indulge in this heavenly dessert, perfect for any occasion.