Product 1: Extract of Natural Bourbon Vanilla beans from Madagascar, 50ml

Sprig's Natural Vanilla Extract made from Madagascar Vanilla beans is the best of its kind Vanilla extract money can buy. Carefully chosen beans are extracted through state of art process with no involvement of heat to capture all the subtleties in Vanilla.

Real Vanilla is a symphony of flavours and is very unlike the sharp bite given by chemical vanilla essence products. For the real connoisseurs, Sprig's natural vanilla extract opens up the possibilities and richness that Vanilla as a flavour delivers.

Applications:

– For any baking application
– With Coffee- Latte
– With whipped cream or any frosting
– With Greek Yogurt or your parfait bowl
– With custards and puddings
– With Meringues and Pannacotas
Product 2: SPRIG Natural Extracts For Colouring Food And Beverage – Spinach Green, Paprika Orange & Marigold Yellow
Ask any chef, and he'd say – we first eat with our eyes. And colours play a very significant role in this visual feasting. Bright yellow hues, fresh greens and passionate reds, all conspire to get our taste buds rolling into action! But, one apprehension we all have with food colours are their synthetic contents. That's precisely why we at SPRIG have discovered All Natural Extracts – Food and Beverage Colours. Add SPRIG Marigold Yellow to your homemade creations to bring out a beautiful bright yellow hue in your food. This vividly stunning colour is all natural and is extracted from marigold petals.
These extracts are entirely from edible pigments, naturally occurring in fruits, flowers, leaves and roots and are hence rich in active super-nutrients like bioflavonoids, polyphenols and other antioxidants, making them not only a visual treat but also a wholesome addition to every family's diet. You can get creative with these fresh colours to liven up your marinades, salad dressings, sauces, icing, desserts, milkshakes and ice-creams. In fact, our food colours can even make you those picture postcard cocktails that you only see in fancy recipe books. In sum, good food never looked better. Usage: Unscrew cap and squeeze bottle adding colour drop by drop to obtain desired shade. Stir well. You may blend colours to obtain additional colours. As a thumb rule, one drop will be good to colour about one cup of milk. (1-2% in a solution). It's best to add colours just before use. Natural colours are sensitive to heat, light and food with high levels of acidity.
Organic colours
This product is good and i do recommend it genuinely. All the best
Finally got good product
finally found it. ordered.
Dewali sweet with Spring!! good one
From the blog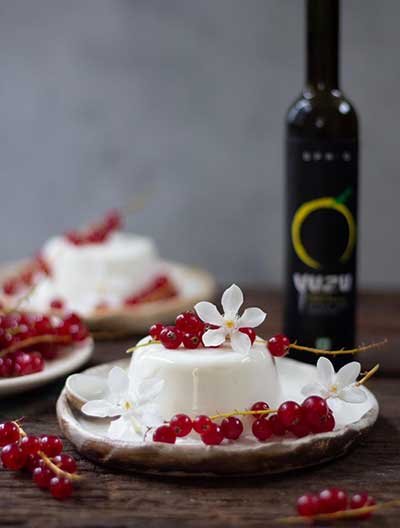 Sprig Yuzu Panna Cotta - a delightful fusion of creamy indulgence and the bright, zesty essence of yuzu. Crafted with...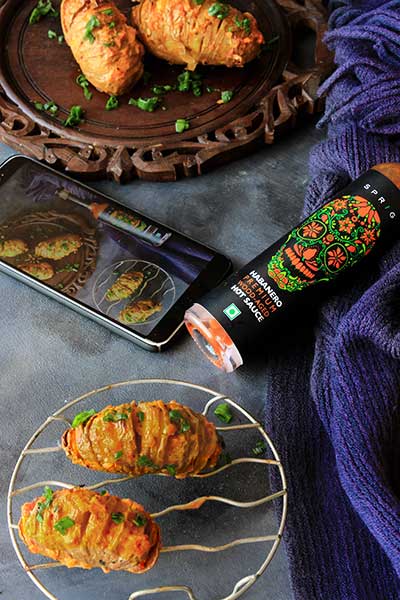 Try this fiery and tantalizing Sprig Habanero Spiced Hasselback Potato, generously loaded with oven-roasted Tomato and Garlic! This culinary masterpiece combines the perfect blend of heat, flavor, and texture, making it an irresistible dish for spice enthusiasts and food lovers alike.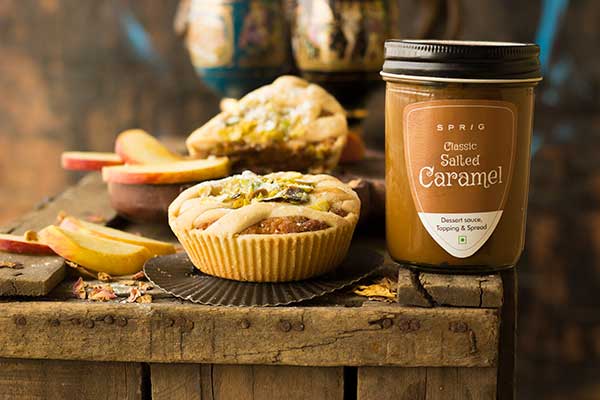 Savor the perfect balance of sweet and savory with Sprig Salted Caramel Apple Pie. This flaky, buttery crust holds a delightful blend of freshly sliced apples tossed in cinnamon and sugar. But what truly sets this pie apart is the layer of velvety Sprig salted caramel that blankets each slice. Baked to golden perfection, it releases an irresistible aroma. Indulge in this heavenly dessert, perfect for any occasion.