Sprig Bhut Jolokia Hot Sauce: Experience the heat like never before, featuring the renowned 'Ghost Pepper,' one of the hottest chillies in the world. Prepare to ignite your taste buds as you indulge in its blazing hot intensity. Take a small dab of this pungent sauce and relish its smoky smoothness and raw heat. With an astonishing 75,000 Scoville heat units, it surpasses most chilli sauces by over 30 times. Brace yourself for the ultimate Hot Sauce Challenge!

Ingredients: Water, Coconut Vinegar, Bhut Jolokia Chilli 25%, Common salt, sugar, spices and condiments, Thickener INS 415, Class II Preservative INS 211, INS 202
Best Before 12 Months from Manufacture
Applications:
Spicier Chicken Wings: Elevate the spice level of your spicy chicken wings by adding Sprig Bhut Jolokia Hot Sauce. It will take the heat to new heights and leave you craving for more fiery deliciousness.
Unforgettable Dip: Create a dip like never before by mixing Sprig Bhut Jolokia Hot Sauce with mayonnaise. Brace yourself for a sensational combination of creamy richness and scorching spice that will tantalize your taste buds.
Extra Spicy Dhal Tadka: Add a couple of drops of Sprig Bhut Jolokia Hot Sauce to your Dhal Tadka for an extra kick of spiciness. Watch as the flavours intensify and elevate your traditional dish to a whole new level.
Lift the Spice Level of Gravy-based Curries: Enhance the spice level of any gravy-based curry by incorporating a few drops of Sprig Bhut Jolokia Hot Sauce. It will ignite your palate and infuse your curry with a fiery twist.
Mango Jalapeno Hot and Sweet Sauce: Experience the mouthwatering goodness of our Mango Jalapeno Hot and Sweet Sauce. Our Mango Jalapeno Hot and Sweet Sauce is a flavor-packed delight that combines the mellow sweetness of Alphonso mangoes with the mild aromatic heat of Jalapeno peppers. It's the ultimate fusion of flavors that will elevate any dish to new heights. Get ready to tantalize your taste buds with the perfect balance of heat and sweetness!
Made with high-quality ingredients and carefully crafted to perfection, our Mango Jalapeno Hot and Sweet Sauce is a must-have in every kitchen. It's the ideal companion for flavor enthusiasts who crave a unique and unforgettable taste experience.

Order now and elevate your culinary creations with the irresistible flavors of Alphonso mangoes and Jalapeno peppers. 

Ingredients: Alphonso mango pulp 42%, sugar, Coconut Vinegar, Jalapeno Pepper 6.6%, Garlic Powder, Onion Powder, Common salt, Lemon Peel Oil, Thickener INS 415, Class II preservatives INS 211, INS 202.
Best before 12 months from manufacture
Applications:
Dipping Sauce: Use it as a dipping sauce for chips, fries, chicken tenders, or spring rolls. The sweet and spicy flavor will add a delightful kick to your favorite snacks.
Salad Dressing: Drizzle the Mango Jalapeno sauce over salads to elevate their taste. It adds a tangy and sweet element that pairs well with leafy greens, fruits, and vegetables.
Marinade: Use the sauce as a marinade for meats, such as chicken, pork, or shrimp. Let the flavors infuse for a while before grilling or baking, resulting in juicy and flavorful dishes.
Samosas: Serve the Mango Jalapeno sauce as a dipping sauce alongside vegetable samosas. The tangy and spicy flavors will complement the crispy pastry and savory filling.
From the blog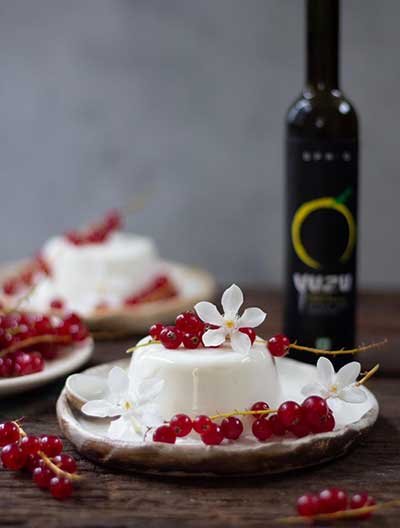 Sprig Yuzu Panna Cotta - a delightful fusion of creamy indulgence and the bright, zesty essence of yuzu. Crafted with...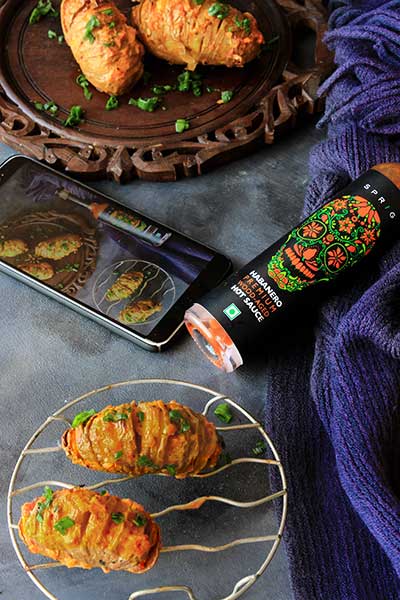 Try this fiery and tantalizing Sprig Habanero Spiced Hasselback Potato, generously loaded with oven-roasted Tomato and Garlic! This culinary masterpiece combines the perfect blend of heat, flavor, and texture, making it an irresistible dish for spice enthusiasts and food lovers alike.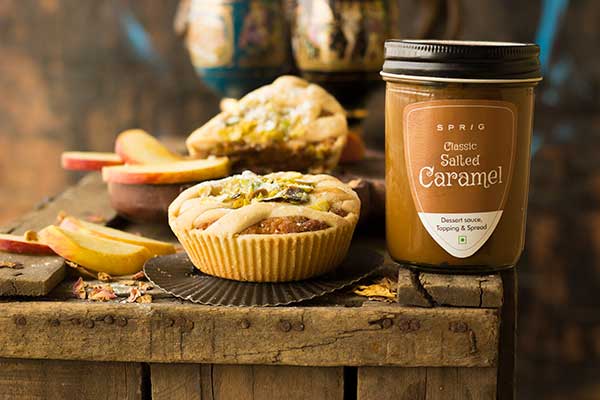 Savor the perfect balance of sweet and savory with Sprig Salted Caramel Apple Pie. This flaky, buttery crust holds a delightful blend of freshly sliced apples tossed in cinnamon and sugar. But what truly sets this pie apart is the layer of velvety Sprig salted caramel that blankets each slice. Baked to golden perfection, it releases an irresistible aroma. Indulge in this heavenly dessert, perfect for any occasion.