BHUT JOLOKIA SAUCE: This hot sauce is made from the world's hottest Ghost Peppers sourced from North Eastern India. It is extremely hot with Scoville Heat Unit of 75,000. Add a dash to mayo to create a spicy dip, blend into marinades or use as base to create your own signature sauces. Use only a few drops as a little goes a long way!
TASTE OF MEXICO'S FINEST: Sprig Habanero sauce is made from wood-aged sun-ripened Habanero chilies. Our Habanero chilies are sourced all the way from Mexico. This is a versatile hot sauce you can drizzle on your pizza or on crispy fried chicken wings for that Mexican kick. It works well as a wet rub for meat, an excellent base for sauces and an amazing condiment that flavours broths, soups, salads and dips beautifully.
SPICY CHIPOTLE ADOBADO: Sprig Chipotle Adobado Mexican Chili Sauce is made from chipotle chilies sourced from Mexico. The Chipotle chilies used are premium quality red Jalapeno peppers. These are dried and cold-smoked to preserve their flavour. These when infused with fresh pineapple lends a subtle sweetness to this highly flavourful sauce.
Sprig sauces are vegetarian recipes and can be consumed with vegetarian and non-vegetarian cuisine. Enjoy with pizza, chicken wings, as salad dressing or with snacks.
WHY CHOOSE SPRIG? Our products are crafted from the finest ingredients, curated by expert chefs and are of time-tested quality.
FREE FROM ARTIFICIAL FLAVOURS OR COLOURS.
STORAGE: Store in cool, dry place.You can even take it a step further and add it to beverages for an unexpectedly hot and tangy twist!

From the blog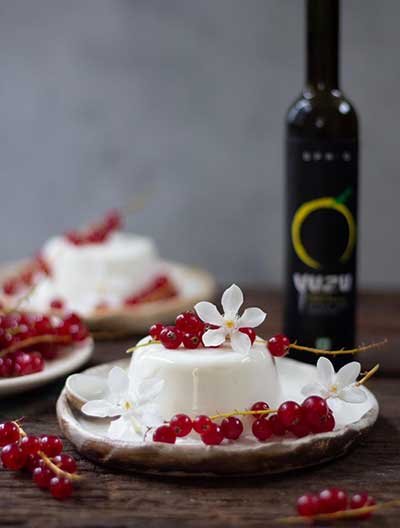 Sprig Yuzu Panna Cotta - a delightful fusion of creamy indulgence and the bright, zesty essence of yuzu. Crafted with...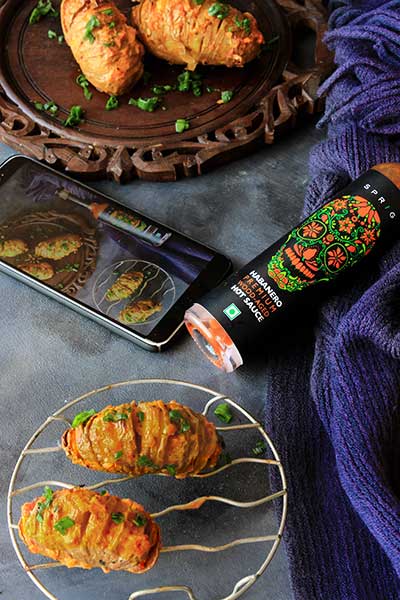 Try this fiery and tantalizing Sprig Habanero Spiced Hasselback Potato, generously loaded with oven-roasted Tomato and Garlic! This culinary masterpiece combines the perfect blend of heat, flavor, and texture, making it an irresistible dish for spice enthusiasts and food lovers alike.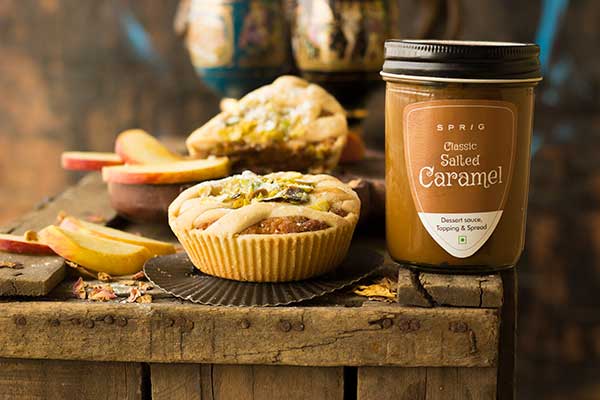 Savor the perfect balance of sweet and savory with Sprig Salted Caramel Apple Pie. This flaky, buttery crust holds a delightful blend of freshly sliced apples tossed in cinnamon and sugar. But what truly sets this pie apart is the layer of velvety Sprig salted caramel that blankets each slice. Baked to golden perfection, it releases an irresistible aroma. Indulge in this heavenly dessert, perfect for any occasion.