Enjoy the delicate smokey flavour of Hungarian paprika with SPRIG Smoked Paprika. A result of the wonderful art of cold-smoking freshly dried chillies, Smoked Paprika can give a new depth to anything from baked potatoes and roasted tomatoes to meat stews.
Smoked Paprika is a 100% natural ingredient, perfect for mixing with a little honey to make your own barbeque sauce. It is also a great spice for adding depth and flavour to vegetarian, vegan and low-fat dishes. Usage: Sprinkle a little Smoked Paprika in a marinade, rub or for a final touch of seasoning.
About This Item:
Cold-Smoked Paprika – Made From Cold-Smoking Dried Fresh Chilies. Smoked Paprika Has A Robust, Smoky Aroma And Flavour. Imparts A Deep, Rich Red Colour To Food. Use For Seasoning And Garnishing.
Just Paprika: Contains No Fillers, No Additives, No Artificial Colours Or Flavours And No Preservatives
Season Dal With Smoked Paprika To Give It That Extra Tadka. Add Flavour To Chicken Tikka, Paneer Butter Masala, Chickpeas Curry And More
Make Spice Rubs, Marinades For Meat And Seafood, Sauces And Stews
Garnish Deviled Eggs & Pasta Salads
Add Flavour To Chips , Potato Wedges And Veggies
Season Sliced Raw Mango With Smoked Paprika And Salt For A Refreshing Treat.
APPLICATIONS

Season Dal with smoked paprika to give it that extra Tadka. Add flavour to chicken tikka, paneer butter masala, chickpeas curry and more
Make spice rubs, marinades for meat and seafood, sauces and stews
Garnish deviled eggs, pasta salads and hummus
Add flavour to chips, potato wedges and veggies
Season sliced raw mango with smoked paprika and salt for a refreshing treat
From the blog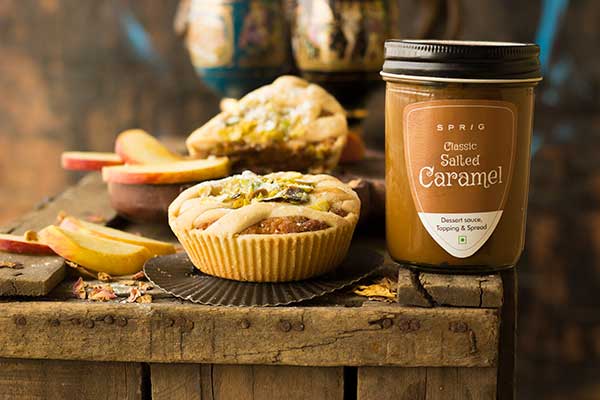 Savor the perfect balance of sweet and savory with Sprig Salted Caramel Apple Pie. This flaky, buttery crust holds a delightful blend of freshly sliced apples tossed in cinnamon and sugar. But what truly sets this pie apart is the layer of velvety Sprig salted caramel that blankets each slice. Baked to golden perfection, it releases an irresistible aroma. Indulge in this heavenly dessert, perfect for any occasion.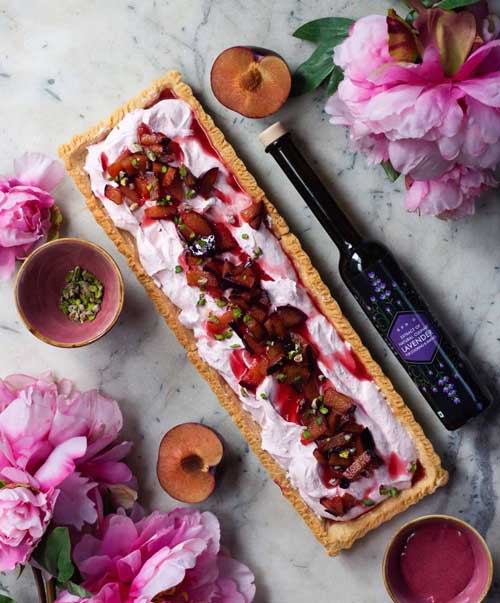 Treat yourself to the exquisite taste of our Sprig Plum Lavender Tart! Made with a buttery crust, sweet plums, and a generous sprig of premium-quality Sprig lavender, this dessert is a true indulgence. Our handpicked lavender adds a touch of natural sweetness and aromatic flavor to every bite, making it the perfect complement to the rich flavors of the plums. Elevate your dessert game and impress your guests with the luxurious taste of our Sprig Plum Lavender Tart. Order now and experience the ultimate dessert indulgence!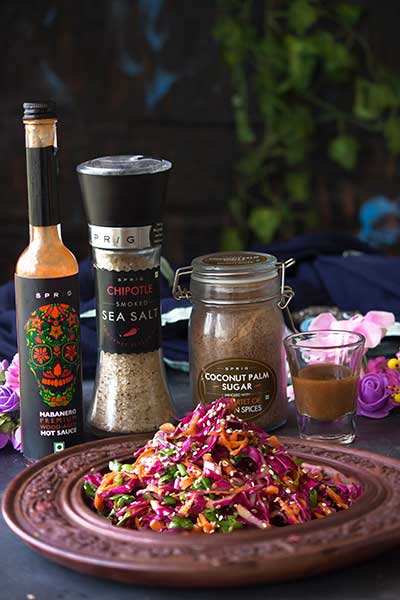 Sweet, Spicy, and Tangy Red Cabbage Slaw recipe is a delightful twist on the classic coleslaw. This colorful and crunchy...