Sprig Roasted Garlic Infused Olive Oil is a premium gourmet product that combines the rich flavors of flame-roasted garlic and high-quality Extra Virgin Olive Oil. This exceptional oil is meticulously crafted to deliver a delicious and versatile condiment that can elevate a wide range of dishes.

With its distinctive garlic taste and the smoothness of Extra Virgin Olive Oil, this infused oil adds depth and complexity to your culinary creations. The garlic pods used in the process are carefully flame-roasted to bring out their natural sweetness and create a caramelized flavor profile.
Applications:
Drizzling: The rich garlic flavor and smooth texture of the infused oil make it perfect for drizzling over dishes. Add a generous drizzle to freshly baked bread, grilled vegetables, or roasted meats to elevate their taste.
Pasta and Risotto: Incorporate the Sprig Roasted Garlic Infused Olive Oil into pasta dishes and risottos for a burst of flavor. Toss cooked pasta or risotto with a few tablespoons of the oil to add depth and richness to the dish.
Salad Dressing: Create delicious salad dressings by combining the infused oil with vinegar, lemon juice, or your favorite herbs and seasonings. The garlic-infused flavor will add a unique twist to your salads.
Marinades: Use Sprig Roasted Garlic Infused Olive Oil as a base for marinades. Its robust garlic flavor will infuse into meats, poultry, or seafood, enhancing their taste. Combine the oil with herbs, spices, and other ingredients to create flavorful marinades.
Sauces and Dips: Blend the infused oil into sauces and dips to add a distinctive garlic taste. It works well in tomato sauces, pesto sauces, aioli, or creamy dips. Use it as a base or drizzle on top for added flavor.
Roasting and Sautéing: Use the Roasted Garlic Infused Olive Oil for roasting vegetables or sautéing meats. The oil's high smoke point makes it suitable for high-heat cooking, and the garlic flavor will infuse into the ingredients, enhancing their taste.
Baking: Incorporate the infused oil into your baking recipes to add a delightful garlic twist. It can be used in bread dough, pizza crusts, or brushed on top of savory baked goods for added flavor.
Finishing Touch: Add a final drizzle of the Roasted Garlic Infused Olive Oil to finished dishes just before serving. It can enhance the flavors of soups, stews, grilled meats, or roasted vegetables, giving them a delicious finishing touch.
About This Item:
Craftsmanship: The oil is carefully crafted by macerating plump garlic pods in Extra Virgin Olive Oil. The garlic pods are flame-roasted to develop a deep, caramelized flavor that infuses into the oil. This meticulous process ensures a rich and aromatic garlic taste.
Flavor Profile: The infusion of roasted garlic imparts a distinct, savory flavor to the oil. It adds depth and complexity to dishes, making it a versatile condiment. The oil has a smooth and well-balanced taste that complements a wide range of foods.
Natural and Dietary Considerations: Sprig Roasted Garlic Infused Olive Oil is made with all-natural ingredients and does not contain artificial flavors, colors, additives, or preservatives. It is vegan-friendly, kosher, gluten-free, and suitable for keto and paleo diets.
Storage: To maintain its quality, store the Roasted Garlic Infused Olive Oil in a cool and dry place.
Ingredients: Roasted Garlic Infused Extra Virgin Olive Oil (100%).

Best before 12 months from manufacture.
Nice flavour
The balance of flavour is good. The garlic smell and flavour is just right and doesn't feel too much so I can use it for most of the dishes.
From the blog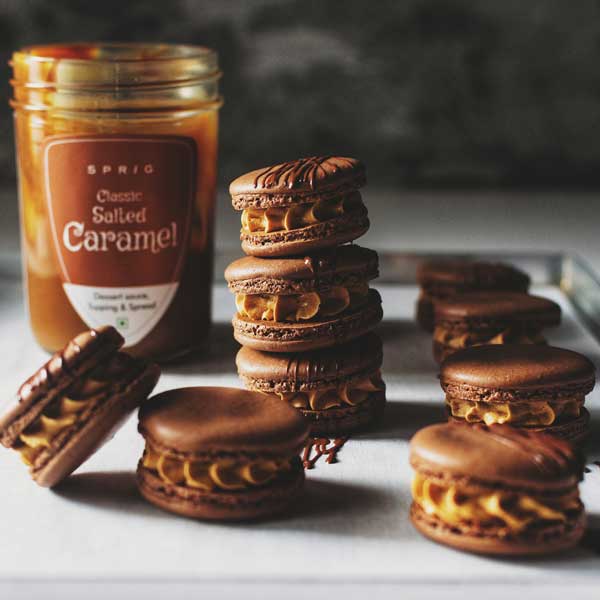 Indulge in the exquisite blend of flavors with our Dark Chocolate and Salted Caramel Macarons. These delicate treats harmonize rich dark chocolate with the perfect touch of luscious salted caramel. Savor the sweet symphony in every bite.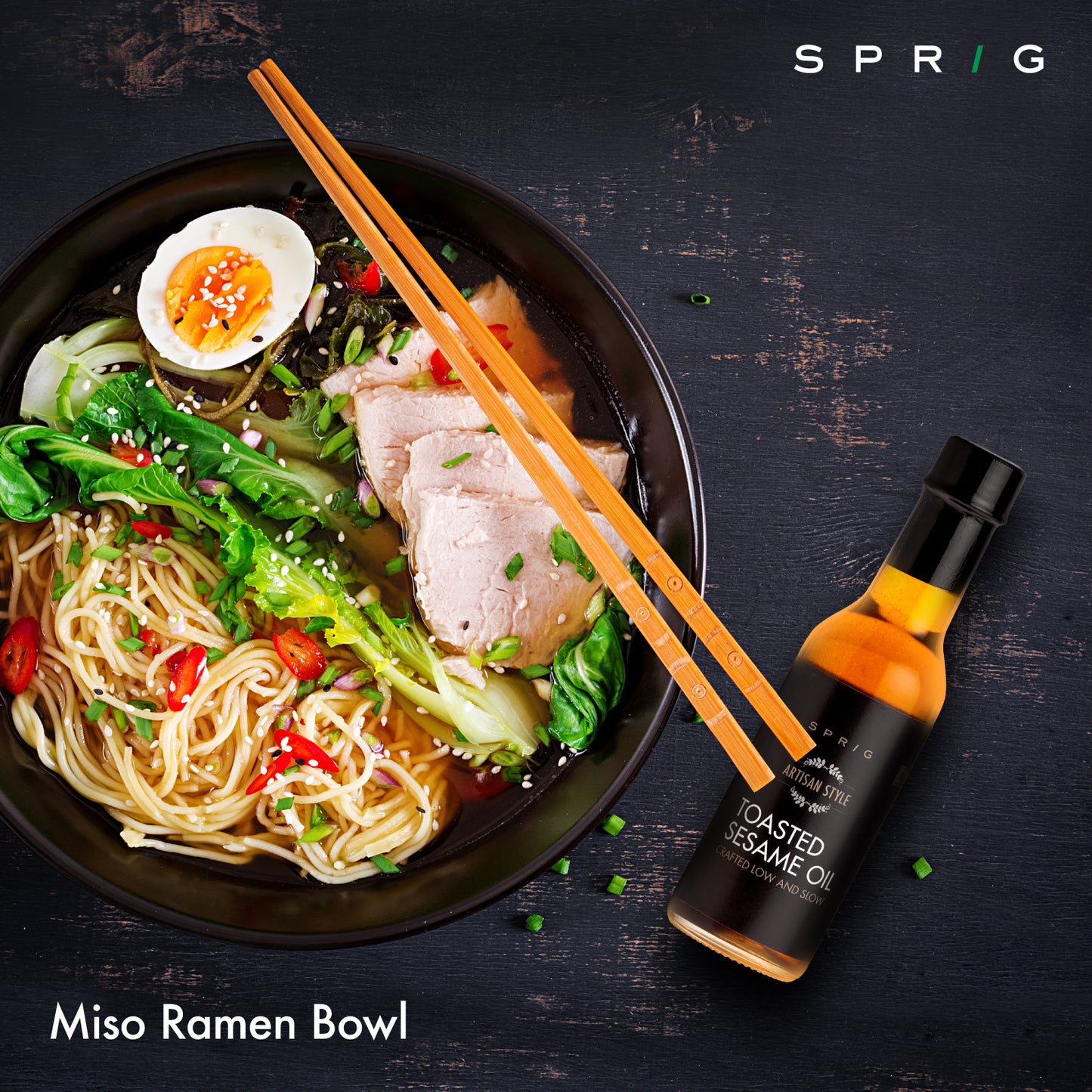 Miso Ramen Bowl  Ramen is a great idea whether you're just home alone and hungry or if you have a...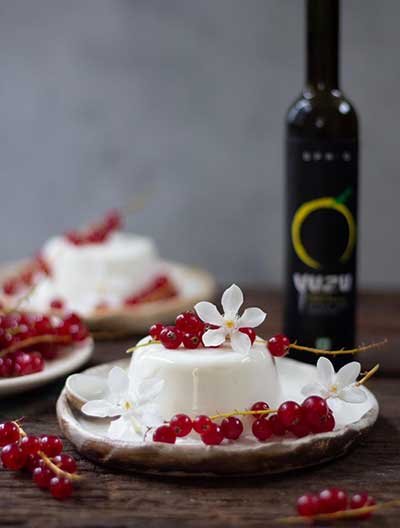 Sprig Yuzu Panna Cotta - a delightful fusion of creamy indulgence and the bright, zesty essence of yuzu. Crafted with...