Enhance your culinary creations with Sprig Oregano, the perfect ingredient to infuse a Mediterranean touch into your dishes. This classic Italian seasoning is an essential addition when you desire to elevate the flavor profile of your pastas, pizzas, or bread with its delightful taste and enticing aroma. Sprinkle it over slices of mozzarella cheese and fresh heirloom tomatoes, then drizzle some olive oil to create a mouthwatering salad. You can also incorporate this versatile herb into Italian sauces, marinades, and more.
At Sprig, we take utmost care in ensuring the premium quality of our herbs. Our oregano is meticulously handpicked, manually sorted, and freeze dried before being packaged in glass jars, guaranteeing sustained freshness. Freeze-drying oregano preserves its flavor and aroma three times more effectively while creating a lighter, crunchier texture. This innovative process also extends its shelf life compared to traditionally air-dried herbs.
About This Item:
100% Oregano: Sprig Oregano delivers authentic Mediterranean flavors to your dishes, allowing you to effortlessly add an Italian flair to your homemade meals.
Freeze-Dried Oregano: Our freeze-dried oregano captures and preserves its natural flavors and aromas, resulting in a product that is three times more potent. It also boasts a lighter, crunchier texture and a longer shelf life compared to conventionally dried herbs.
Oregano for Pizza: Elevate the taste of your pizzas, pastas, garlic bread, and more with our premium oregano. Sprinkle it generously over slices of mozzarella cheese and fresh tomatoes, then drizzle with olive oil for a delicious and aromatic salad.
Oregano Seasoning: Our oregano is a versatile seasoning that can be effortlessly incorporated into sauces, marinades, and various other culinary creations, enhancing their flavors with its distinctive taste.
Oregano in Sprinkler Bottle: Our oregano comes packaged in a moisture-resistant glass bottle with a convenient 2-way flip-top cap for easy usage. The bottle is thoughtfully padded to prevent breakage during transit, ensuring that you receive your oregano in pristine condition.
Storage: To maintain optimal quality, store Sprig Oregano in a cool, dry place away from direct sunlight.
Product Specifications:
Ingredients: 100% Oregano
Net Weight: 5g
Packaging: Glass bottle with a 2-way flip-top cap
Expiration Date: 24 months from the date of manufacture
Quality Assurance:
Free from Preservatives, Artificial Flavors, or Colors
No Fillers or Additives
No MSG (Monosodium Glutamate)
No Anti-Caking Agents
From the blog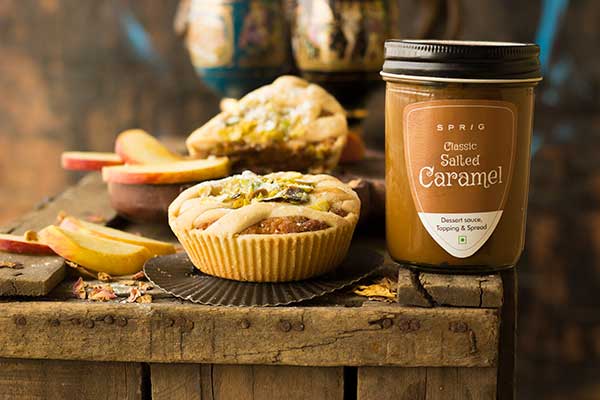 Savor the perfect balance of sweet and savory with Sprig Salted Caramel Apple Pie. This flaky, buttery crust holds a delightful blend of freshly sliced apples tossed in cinnamon and sugar. But what truly sets this pie apart is the layer of velvety Sprig salted caramel that blankets each slice. Baked to golden perfection, it releases an irresistible aroma. Indulge in this heavenly dessert, perfect for any occasion.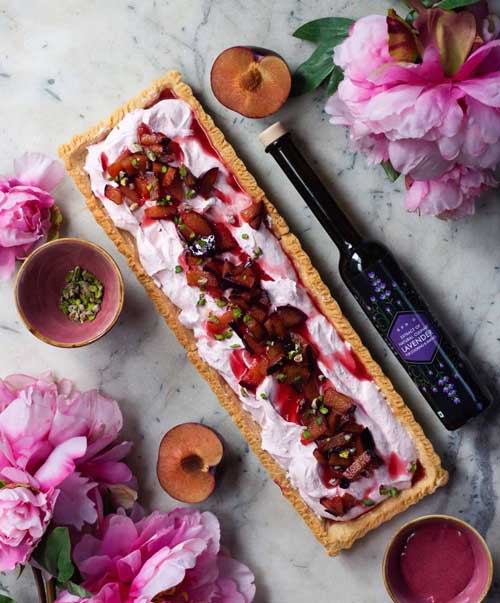 Treat yourself to the exquisite taste of our Sprig Plum Lavender Tart! Made with a buttery crust, sweet plums, and a generous sprig of premium-quality Sprig lavender, this dessert is a true indulgence. Our handpicked lavender adds a touch of natural sweetness and aromatic flavor to every bite, making it the perfect complement to the rich flavors of the plums. Elevate your dessert game and impress your guests with the luxurious taste of our Sprig Plum Lavender Tart. Order now and experience the ultimate dessert indulgence!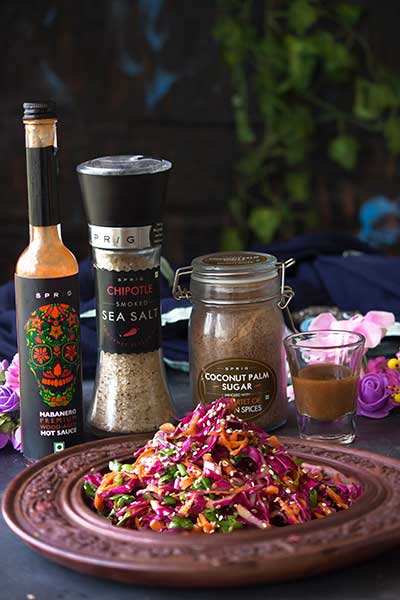 Sweet, Spicy, and Tangy Red Cabbage Slaw recipe is a delightful twist on the classic coleslaw. This colorful and crunchy...