Sprig Lavender Extract is a natural product that offers a unique and delightful flavor without any synthetic flavors or additives. it provides an authentic and pure lavender experience. One of the remarkable aspects of Sprig Lavender Extract is its versatility in the kitchen. It can be incorporated into various sweet and savory recipes, adding a touch of sophistication and a delightful floral note.

Applications:
Baking: Add a few drops of Sprig Lavender Extract to your cake, muffin, or cookie batter to infuse them with a delicate and captivating lavender flavor. It works particularly well with vanilla-based recipes, creating a unique twist to your baked goods.
Desserts: Enhance your desserts by incorporating Sprig Lavender Extract into custards, puddings, and creams. Just a small amount can elevate the flavors and add a touch of elegance to your sweet treats.
Ice Cream and Sorbets: Transform your homemade ice cream or sorbet by infusing it with the soothing and aromatic notes of lavender. Add a few drops of Sprig Lavender Extract to the base mixture before freezing, and enjoy the subtle floral undertones in each creamy spoonful.
Beverages: Experiment with adding Sprig Lavender Extract to your beverages. It can be used to flavor lemonades, teas, cocktails, or mocktails, adding a fragrant and refreshing twist to your drinks. Try it in a lavender-infused iced tea or a lavender lemonade for a unique and invigorating beverage.
Savory Recipes: While commonly associated with sweet dishes, lavender can also be used in savory recipes. Sprig Lavender Extract pairs well with ingredients like blue cheese, rosemary, and olives. Experiment with adding a drop or two to salad dressings, marinades, or sauces to create a delightful and unexpected flavor profile.
Herbal Infusions: Create your own lavender-infused herbal teas by adding a few drops of Sprig Lavender Extract to hot water along with your favorite herbal tea blend. The gentle lavender aroma will provide a soothing and calming experience.
Culinary Garnish: For an elegant finishing touch, garnish your dishes with a sprinkle of culinary lavender buds or a drop of Sprig Lavender Extract. It can add visual appeal and enhance the overall flavor profile of your creations.
Remember, lavender has a strong and distinct flavor, so start with a small amount of Sprig Lavender Extract and adjust according to your taste preferences. Enjoy the versatility of Sprig Lavender Extract and let it inspire your culinary creativity.

About This Item:
Pure and Natural: Sprig Lavender Extract is crafted using high-quality lavender flowers, ensuring a pure and natural flavor profile. It contains no synthetic flavors or additives, allowing you to enjoy the true essence of lavender in your culinary creations.
Carefully Packaged for Freshness: Sprig Lavender Extract is packaged with care to ensure its quality and freshness. The packaging helps preserve the natural flavors and aromas, ensuring that you can enjoy the true essence of lavender in every drop.

Natural and Authentic: This Dulce de Leche spread does not contain any artificial colors or flavors. It is crafted to deliver a natural and authentic taste experience, allowing you to enjoy the true essence of this classic Spanish confection.
Storage: Store the Sprig Lavender Extract in a cool and dry place away from direct sunlight. Exposure to heat and light can affect the flavor and potency of the extract over time.

Ingredients: Glycerol (INS 422), Lavender Oil, Quillaja Extract

Best before 24 months from manufacture.
Product Video

From the blog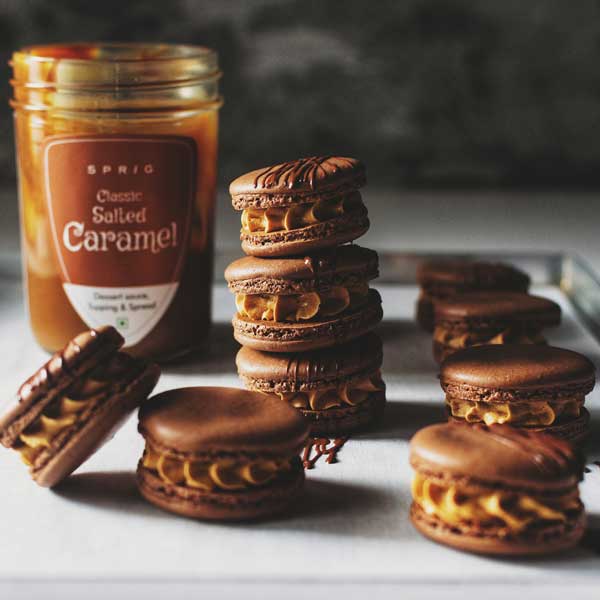 Indulge in the exquisite blend of flavors with our Dark Chocolate and Salted Caramel Macarons. These delicate treats harmonize rich dark chocolate with the perfect touch of luscious salted caramel. Savor the sweet symphony in every bite.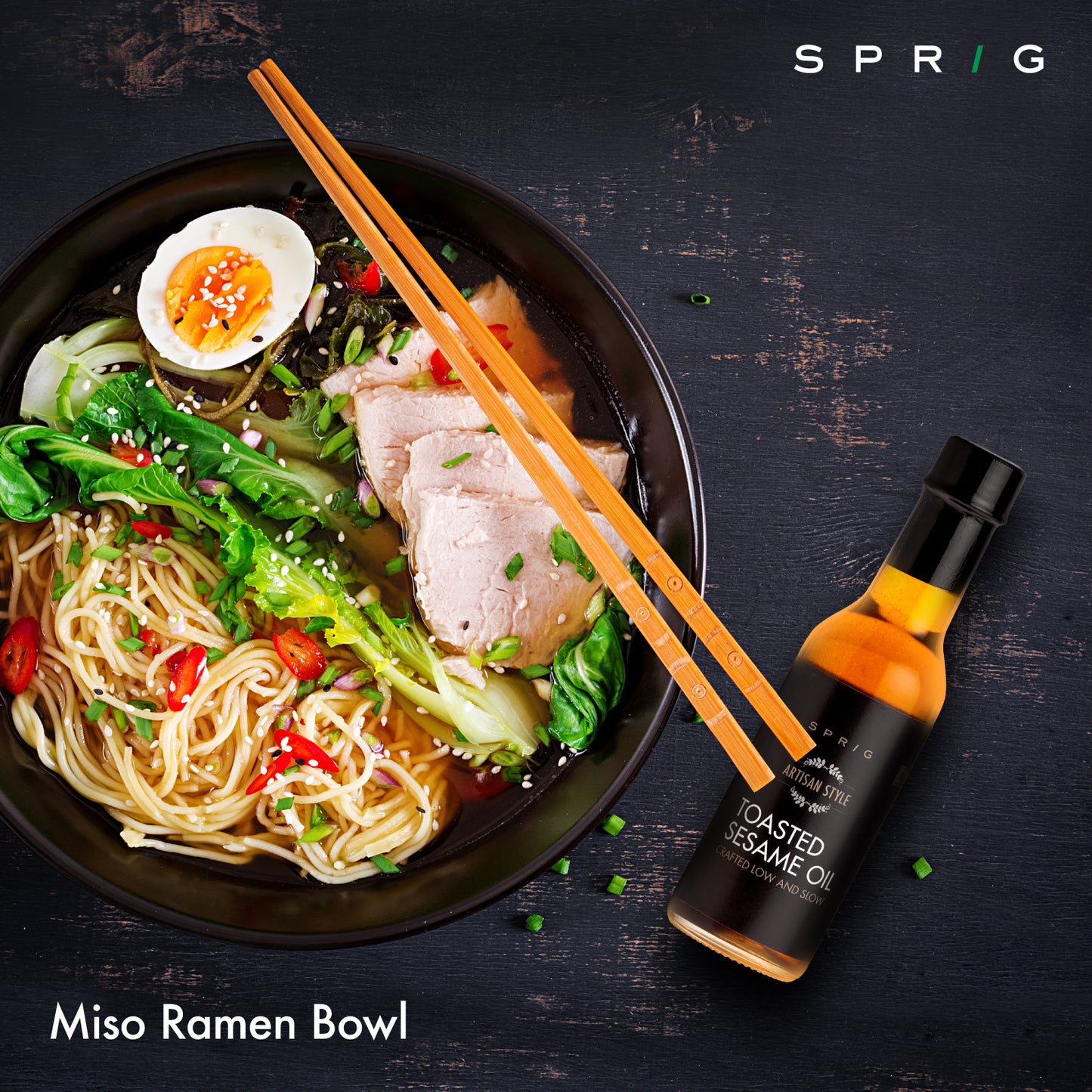 Miso Ramen Bowl  Ramen is a great idea whether you're just home alone and hungry or if you have a...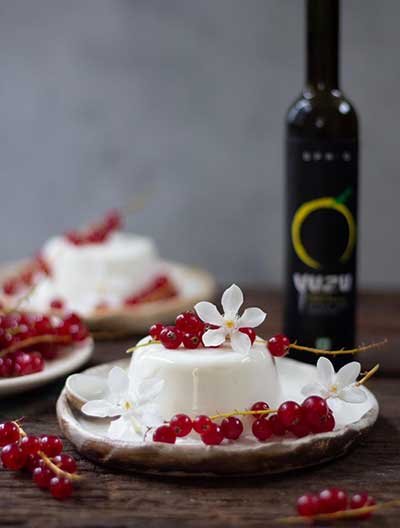 Sprig Yuzu Panna Cotta - a delightful fusion of creamy indulgence and the bright, zesty essence of yuzu. Crafted with...