Sprig's natural vanilla extract is a premium-quality product made from Madagascar vanilla beans, known for their exceptional flavor and aroma. The extraction process used is state-of-the-art, ensuring that all the subtle nuances of real vanilla are preserved, resulting in a symphony of taste that sets it apart from chemically derived vanilla essences. Whether you're a discerning connoisseur or a passionate baker, Sprig's vanilla extract is designed to unlock the true potential and richness of vanilla flavor.

One of the highlights of this extract is its all-natural composition, with no heat involved in the extraction process. This ensures that the extract retains its maximum quality and taste, showcasing the authentic essence of vanilla. It's the perfect addition to a wide range of baked goods and desserts, enhancing the flavors and providing a delightful aromatic profile.

Applications:

Baking: Add vanilla extract to cakes, cookies, pies, and other baked goods to infuse them with a rich, natural vanilla flavor.
Coffee and Lattes: Enhance your morning coffee or latte by incorporating a splash of vanilla extract. It adds a subtle sweetness and depth to your favorite hot beverages.
Whipped Cream and Frostings: Mix the vanilla extract into whipped cream or incorporate it into frosting recipes for a luscious and aromatic touch.
Greek Yogurt and Parfaits: Stir the vanilla extract into Greek yogurt or layer it in parfait bowls with fruits and granola for a delightful and fragrant treat.
Custards and Puddings: Elevate your custards and puddings by adding a hint of vanilla extract. It enhances the creamy textures and provides a comforting flavor.
Meringues and Pannacotas: Use the vanilla extract to flavor meringues or infuse it into pannacottas for a luxurious and sophisticated dessert experience.
Sprig Natural Yuzu Citrus Extract
An ancient Haiku describes Yuzu's unique aroma as "…subtle, like the gentle sound of wind chimes coyly tinkering in a summer breeze." The evocative poetry captures the essence of Yuzu, a distinct Japanese citrus with complex tangerine and lime blossom notes. Add a touch of elegance and sophistication to your culinary creations; from decadent desserts and bakes, to simple mixed drinks.
Note: Natural Yuzu extract has unique essential oils that turns clear drinks milky white, in a phenomenon described as the "Ouzo Effect" – only with the real deal.
About This Item:
Gourmet Experience – Sprig Extracts Its High-Quality Signature Flavor From The Finest Japanese Yuzu Citrus Fruit – A Distinct Japanese Citrus With Complex Tangerine And Lime Blossom Notes
Heavenly Aroma – The Extract Of Natural Culinary Yuzu Is A Secret Versatile Ingredient In Cooking, Baking, and Cocktails. Its Fragrance And Aroma Is Distinct From Any Citrus Fruit Out There
Culinary Citrus With A Difference – Add A Touch Of Elegance And Sophistication To Your Culinary Creations – Decadent Desserts, Baked Goodies, Cocktails, Marmalades, Soups, Non Alcoholic Beverages, Vinaigrettes And So Much More.
Vegan, Gluten Free, Kosher, No Added Sugar, Keto and Paleo Friendly – All Of Our Variants Have No Added Synthetic Colors Or Flavors.
From the blog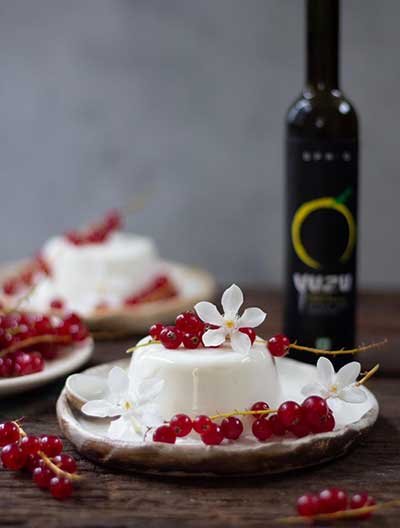 Sprig Yuzu Panna Cotta - a delightful fusion of creamy indulgence and the bright, zesty essence of yuzu. Crafted with...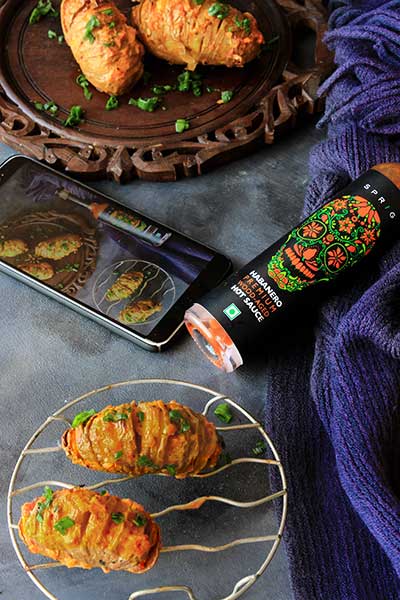 Try this fiery and tantalizing Sprig Habanero Spiced Hasselback Potato, generously loaded with oven-roasted Tomato and Garlic! This culinary masterpiece combines the perfect blend of heat, flavor, and texture, making it an irresistible dish for spice enthusiasts and food lovers alike.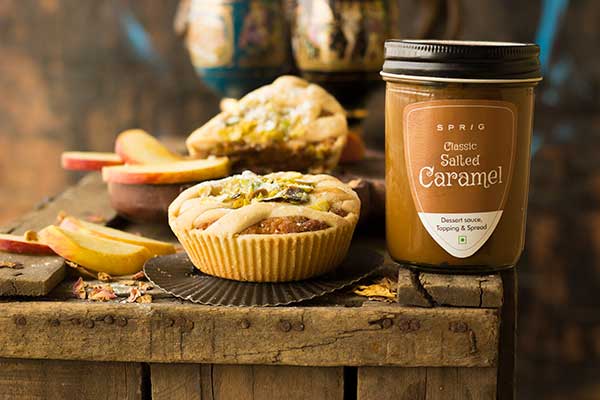 Savor the perfect balance of sweet and savory with Sprig Salted Caramel Apple Pie. This flaky, buttery crust holds a delightful blend of freshly sliced apples tossed in cinnamon and sugar. But what truly sets this pie apart is the layer of velvety Sprig salted caramel that blankets each slice. Baked to golden perfection, it releases an irresistible aroma. Indulge in this heavenly dessert, perfect for any occasion.