Add a sizzling touch to your culinary adventures with Sprig's Combo Pack - Jalapeno Salsa Sauce. This pack contains four bottles of our tantalizing Jalapeno Salsa Sauce, each with a volume of 55ml, offering you a total of 220ml of fiery goodness.
Sprig's Jalapeno Salsa Sauce is a flavor-packed condiment that will awaken your taste buds. Made with carefully selected Jalapeno peppers, this sauce delivers a perfect balance of heat, tanginess, and zesty flavors. Each bottle is filled with the authentic taste of Jalapeno peppers, capturing their fiery essence and vibrant characteristics.

Our Jalapeno Salsa Sauce is incredibly versatile and can be used in various ways to enhance your meals.

Ingredients: Jalapeno Chilli (50%), Coconut Vinegar, Salt, Spice and Condiments (Onion, Coriander, and Garlic), Thickening agent (INS 415).
Best before 12 months from manufacture.
Applications:
Dipping Sauce: Serve the Jalapeno Salsa Sauce as a zesty dip alongside tortilla chips, nachos, or vegetable crudités. Its bold flavors and spicy kick will keep you coming back for more.
Mexican-Inspired Dishes: Elevate your favorite Mexican dishes with a spoonful of Jalapeno Salsa Sauce. Whether it's tacos, burritos, enchiladas, or quesadillas, this sauce will bring an authentic and fiery Mexican flavor to your creations.
Grilled Delights: Brush the Jalapeno Salsa Sauce onto grilled meats, such as chicken, beef, or shrimp, to infuse them with its tangy and spicy profile. It's the perfect companion for outdoor barbecues and cookouts.
Breakfast Boost: Start your day with a fiery kick by adding a dollop of Jalapeno Salsa Sauce to your scrambled eggs, omelets, or breakfast burritos. It will energize your taste buds and make breakfast an exciting experience.
Bold Condiment: Use the Jalapeno Salsa Sauce as a bold condiment to spice up sandwiches, burgers, wraps, or grilled vegetables. Its zesty flavor will take your meals to the next level.
From the blog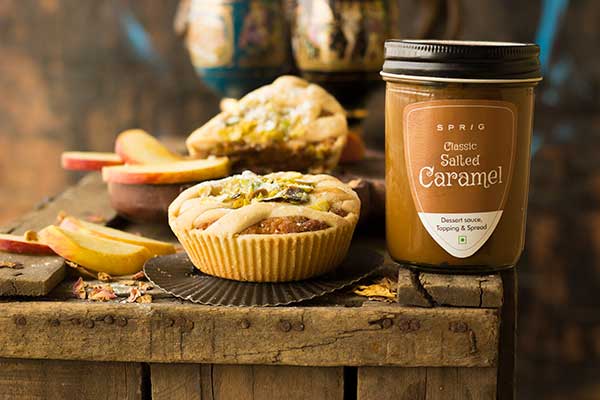 Savor the perfect balance of sweet and savory with Sprig Salted Caramel Apple Pie. This flaky, buttery crust holds a delightful blend of freshly sliced apples tossed in cinnamon and sugar. But what truly sets this pie apart is the layer of velvety Sprig salted caramel that blankets each slice. Baked to golden perfection, it releases an irresistible aroma. Indulge in this heavenly dessert, perfect for any occasion.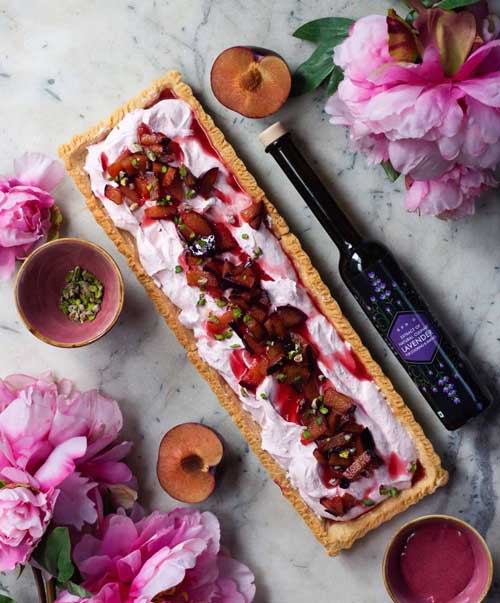 Treat yourself to the exquisite taste of our Sprig Plum Lavender Tart! Made with a buttery crust, sweet plums, and a generous sprig of premium-quality Sprig lavender, this dessert is a true indulgence. Our handpicked lavender adds a touch of natural sweetness and aromatic flavor to every bite, making it the perfect complement to the rich flavors of the plums. Elevate your dessert game and impress your guests with the luxurious taste of our Sprig Plum Lavender Tart. Order now and experience the ultimate dessert indulgence!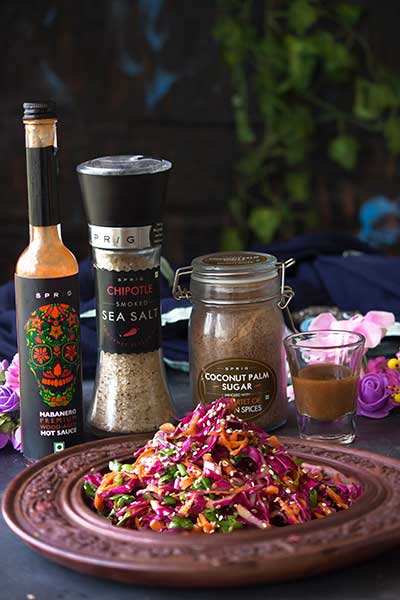 Sweet, Spicy, and Tangy Red Cabbage Slaw recipe is a delightful twist on the classic coleslaw. This colorful and crunchy...