Indulge in the Exquisite Flavor of Sprig's Milk Cream Caramel with Pristine Sea Salt:
Sprig's milk cream caramel is a luscious delight, expertly crafted with a hint of pristine sea salt using an artisanal recipe that caters to the most discerning palates. This extraordinary treat takes inspiration from the traditional French delicacy of salted caramels, which have been cherished in select regions for generations. Since its introduction to American high-end ice cream parlors and coffee shops in 2009, the irresistible combination of flavors has captivated taste buds worldwide.
Applications:
Toast Topping: Spread a generous amount of Sprig's Salted Caramel over warm toast for a delectable breakfast or snack. The creamy caramel and subtle hint of sea salt create a perfect balance of flavors that will elevate your toast to new heights of indulgence.
Ice Cream Drizzle: Transform your favorite ice cream into a gourmet dessert by drizzling Sprig's Salted Caramel over the top. The rich caramel flavor and touch of sea salt will add a luxurious touch and create a delightful contrast of sweet and salty notes.
Dessert Delights: Get creative with your desserts by incorporating Sprig's Salted Caramel. Use it as a filling for cakes, cupcakes, or pastries to add a burst of caramel goodness. You can also swirl it into brownie batter or cheesecake batter for a delightful twist on classic desserts.
Pancake and Waffle Enhancement: Take your breakfast game to the next level by drizzling Sprig's Salted Caramel over pancakes or waffles. The combination of fluffy pancakes or crispy waffles with the creamy caramel and sea salt will create a symphony of flavors that will leave you craving more.
Fruit Dip: Pair the natural sweetness of fruits with the indulgent richness of Sprig's Salted Caramel. Dip apple slices, banana chunks, or strawberries into the caramel for a decadent treat that combines the best of both worlds.
Coffee or Hot Chocolate Add-On: Stir a spoonful of Sprig's Salted Caramel into your coffee or hot chocolate for a luxurious twist. The caramel's velvety texture and nuanced flavors will elevate your beverage and add a touch of indulgence to your mornings or cozy evenings.
About This Item:
Discover the Uniqueness of Sprig's Salted Caramel: Sprig's Salted Caramel stands out as one of the rare milk-based sweet spreads available in the Indian market. What sets us apart is our commitment to quality and health-conscious choices. Unlike many other spreads, we completely avoid using hydrogenated vegetable fat in our products, ensuring a more wholesome and enjoyable indulgence.
A Taste Sensation Worth Savoring: With Sprig's Salted Caramel, every bite is an exquisite journey for your taste buds. The smooth and creamy texture, coupled with the delicate balance of sweetness and the subtle hint of sea salt, creates a flavor sensation that lingers long after the first taste. Immerse yourself in the sheer pleasure of this premium caramel creation, and experience a moment of pure indulgence.

Unlock the Delights of Sprig's Milk Cream Caramel with Pristine Sea Salt:
Experience the enchanting blend of creamy caramel and sea salt, expertly crafted by Sprig. Whether you're treating yourself or sharing this culinary gem with loved ones, our salted caramel spread promises to be a delightful addition to your pantry. Embrace the decadence and relish the extraordinary flavors that Sprig brings to your table.
No Artificial Flavours: Salted Caramel's signature flavour comes from natural ingredients and does not contain artificial flavours or colours.
Ingredients: Milk, sugar, Sea Salt, Edible Vegetable oil.

Best Before 12 Months from Manufacture.

Classic goodness
Yum and without guilt for being natural to the possible level.
Heavenly Delicious
I personally love salted caramel with every dessert. I like to drizzle on my vanilla ice cream, shakes, pancakes & chocolate... Some times i use this on top my popcorn. Tested so so good 😋 It's always win win for me. Always like some salty taste in my dessert so this one is my top priority... My day is incomplete without salted caramel...
Classic Salted Caramel
Caramel Caramel!!
It's so so amazing, I use this caramel in my bakes! Really love the flavour and taste ! Sprig Caramel increase flavour of my bakes!
Will use this product lifetime!
Thankyou Sprig for this amazing Caramel!😍
👌
Bon appetit always with sprig
From the blog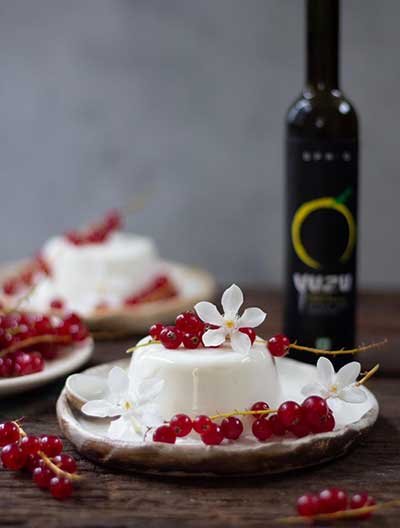 Sprig Yuzu Panna Cotta - a delightful fusion of creamy indulgence and the bright, zesty essence of yuzu. Crafted with...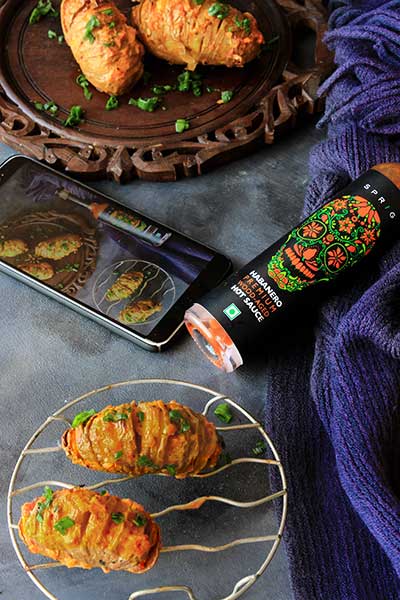 Try this fiery and tantalizing Sprig Habanero Spiced Hasselback Potato, generously loaded with oven-roasted Tomato and Garlic! This culinary masterpiece combines the perfect blend of heat, flavor, and texture, making it an irresistible dish for spice enthusiasts and food lovers alike.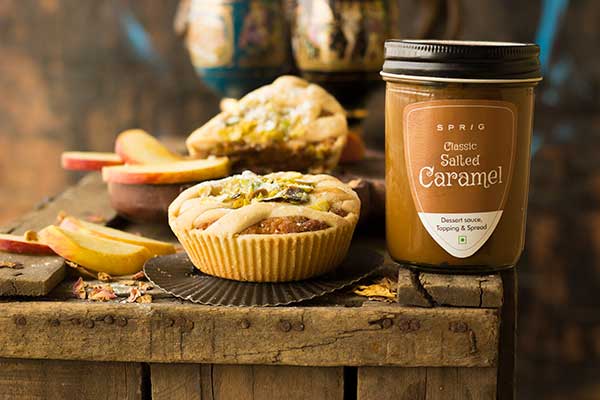 Savor the perfect balance of sweet and savory with Sprig Salted Caramel Apple Pie. This flaky, buttery crust holds a delightful blend of freshly sliced apples tossed in cinnamon and sugar. But what truly sets this pie apart is the layer of velvety Sprig salted caramel that blankets each slice. Baked to golden perfection, it releases an irresistible aroma. Indulge in this heavenly dessert, perfect for any occasion.