Discover the Perfect Combination: Robust Celery and Pacific Ocean Sea Salt!
Elevate your culinary creations with our classic blend of robust celery and pristine sea salt sourced from the Pacific Ocean. This versatile seasoning is an absolute "must-have" in your pantry. Prepare to add a burst of zing to vegetables, juices, salads, sandwiches, fried snacks, egg dishes, and meat recipes. As you savor the delightful flavor, remember that less is more—so salt lightly and taste as you go!
Applications:
Celery Salt for Flavorful Vegetables: Sprinkle our celery and sea salt seasoning on your favorite vegetables to enhance their natural flavors. Elevate the taste of roasted, steamed, or grilled veggies to new heights.
Elevate Juices and Salads: Give your juices and salads a refreshing twist by incorporating our unique blend. The combination of celery and sea salt will awaken your taste buds, creating a delightful and invigorating experience.
Irresistible Sandwiches: Turn ordinary sandwiches into extraordinary delights by adding a pinch of our seasoning. The aromatic celery flavor combined with the delicate sea salt will take your sandwiches to a whole new level.
Perfect Crunch for Fried Snacks: Sprinkle our celery and sea salt seasoning on your favorite fried snacks, such as fries or chips, for an irresistible crunch and a burst of savory goodness.
Enhance Egg and Meat Dishes: Whether you're preparing scrambled eggs, omelets, or meat recipes, our seasoning will add depth and complexity to the flavors. Explore new dimensions of taste in every bite.
About This Item:
A CLASSIC BLEND: Sprig Celery Sea Salt is a blend that's crafted from robust celery and pristine sea salt from the Pacific Ocean.
FOR SEASONING & FINISHING : Lends a bright and pleasant herbal taste. Salt lightly and taste as you go. A little goes a long way!
ALL NATURAL: 100% natural ingredients, contains no artificial flavours, colours or preservatives. Free from anti-caking agents.
VERSATILE: Enhance the flavour of veggies, chicken, fish, eggs, salads, pastas, soups, sizzlers, sandwiches and more. Use your imagination, our celery sea salt pairs well with anything!
INNOVATIVE PACKAGING: Comes in a durable grinder mill that's EASY TO USE, ADJUST AND REFILL.
STORAGE: Store in cool, dry place
Ingredients: Sea Salt (Iodized) 86%, Celery Seeds 13%, Canola Oil.
Best before 24 months from manufacture.
 How to use Grinder:
From the blog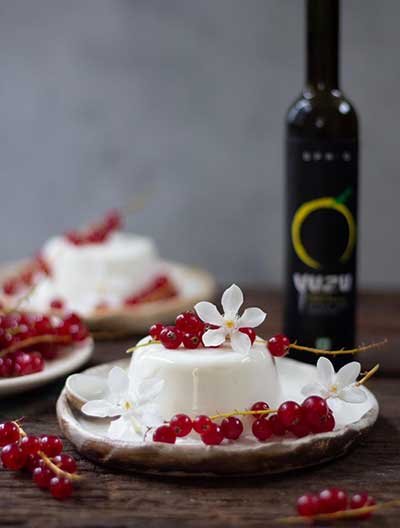 Sprig Yuzu Panna Cotta - a delightful fusion of creamy indulgence and the bright, zesty essence of yuzu. Crafted with...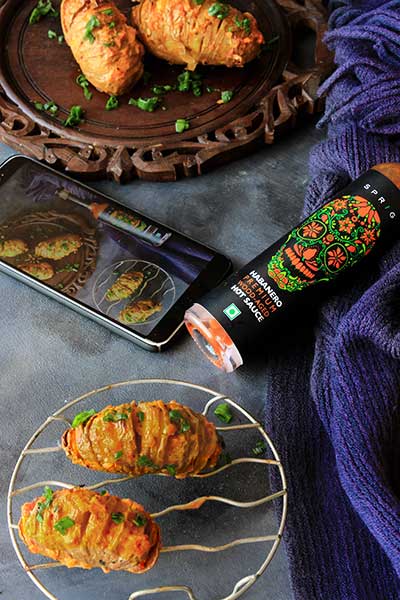 Try this fiery and tantalizing Sprig Habanero Spiced Hasselback Potato, generously loaded with oven-roasted Tomato and Garlic! This culinary masterpiece combines the perfect blend of heat, flavor, and texture, making it an irresistible dish for spice enthusiasts and food lovers alike.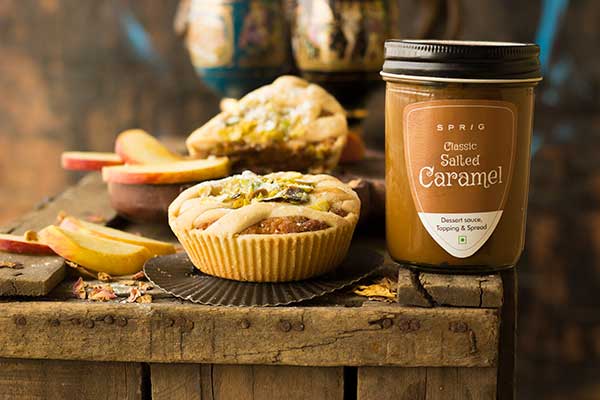 Savor the perfect balance of sweet and savory with Sprig Salted Caramel Apple Pie. This flaky, buttery crust holds a delightful blend of freshly sliced apples tossed in cinnamon and sugar. But what truly sets this pie apart is the layer of velvety Sprig salted caramel that blankets each slice. Baked to golden perfection, it releases an irresistible aroma. Indulge in this heavenly dessert, perfect for any occasion.