Product Description 
Banoffee pie is an English dessert pie made from bananas, cream and toffee, At Sprig, Ripe bananas are gently simmered and enrobed in luscious cream caramel to create our own signature Banoffee Spread.
Sprig's Banoffee is one of the very few Milk-based Sweet spreads available in Indian Market, we completely avoid using hydrogenated vegetable fat in our spreads.
Applications:
– As Spread over toast
– As topping with Ice-cream
– With Crepes & Pan-Cakes
– With pudding and Custard
About This Item:
RICH & DELICIOUS: Sprig Banoffee spread was made inspired by the flavours of the English dessert Banoffee pie made from banana, cream and toffee.
NATURAL INGREDIENTS: Made from ripe bananas simmered in luscious cream caramel and sea salt
MILK-BASED SPREAD: Our spreads are milk-based and avoid the use of hydrogenated vegetable fats.
NO ARTIFICIAL FLAVOURS: Banoffee's signature flavour comes from natural ingredients and does not contain artificial flavours.
BREAKFAST SPREAD: Spread over buttered toast, crepes, pancakes or waffles.
DESSERT TOPPING: Drizzle over icecreams, cakes or puddings. Perfect for making pies.
STORAGE: Store in cool, dry place.
Ingredients: Milk, Sugar, Sea Salt, Edible Vegetable Oil, Banana 20%
Best Before 12 Months from Manufacture
Fantastic product
Luv each bit
Always recommend
Love it!
Bought it for my daughter as a safe alternative to jams. No colours and no preservatives makes it a healthy choice.
Loved it
Totally loved it, its so flavourful! With the right amount of sweetness.
From the blog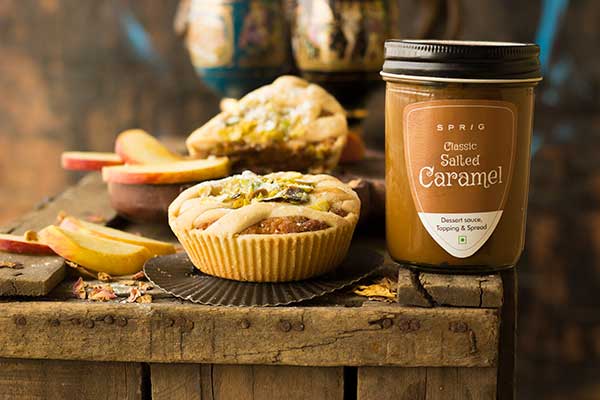 Savor the perfect balance of sweet and savory with Sprig Salted Caramel Apple Pie. This flaky, buttery crust holds a delightful blend of freshly sliced apples tossed in cinnamon and sugar. But what truly sets this pie apart is the layer of velvety Sprig salted caramel that blankets each slice. Baked to golden perfection, it releases an irresistible aroma. Indulge in this heavenly dessert, perfect for any occasion.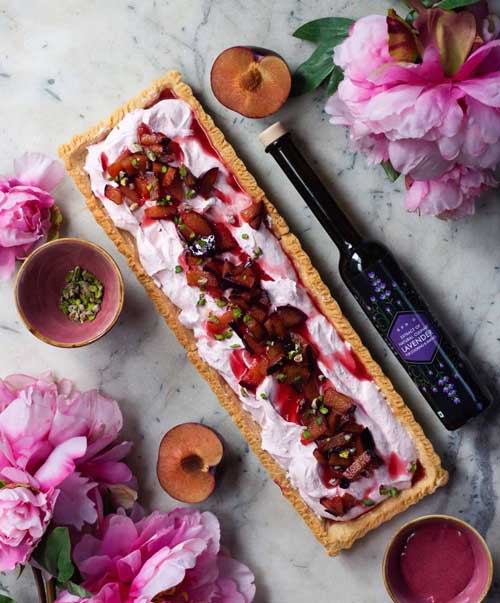 Treat yourself to the exquisite taste of our Sprig Plum Lavender Tart! Made with a buttery crust, sweet plums, and a generous sprig of premium-quality Sprig lavender, this dessert is a true indulgence. Our handpicked lavender adds a touch of natural sweetness and aromatic flavor to every bite, making it the perfect complement to the rich flavors of the plums. Elevate your dessert game and impress your guests with the luxurious taste of our Sprig Plum Lavender Tart. Order now and experience the ultimate dessert indulgence!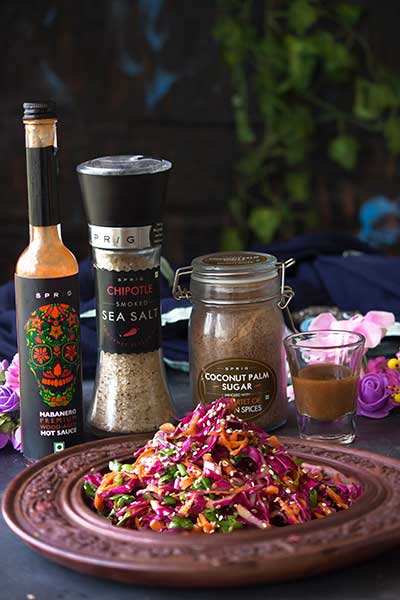 Sweet, Spicy, and Tangy Red Cabbage Slaw recipe is a delightful twist on the classic coleslaw. This colorful and crunchy...