SPRIG Smoked Paprika is a premium spice that offers a delicate and smoky flavor profile, obtained through the art of cold-smoking freshly dried chillies. It is a versatile ingredient that can add depth and complexity to a variety of dishes.

The process of cold-smoking ensures that the paprika retains its natural flavors and aroma while infusing it with a subtle smokiness. This creates a unique and distinctive taste that can elevate the flavors of your culinary creations.

Applications:
Dal and Curries: Enhance the flavor of lentil soups or dal by seasoning them with Smoked Paprika. It adds a smoky and robust taste to the dish, giving it an extra dimension of flavor. You can also use it in curries like chicken tikka, paneer butter masala, and chickpea curry for a unique twist.
Spice Rubs and Marinades: Create flavorful spice rubs and marinades for meat and seafood by incorporating Smoked Paprika. It adds depth and richness to the marinade, infusing the protein with a smoky aroma. Use it for grilling, roasting, or pan-searing your favorite meats and seafood.
Sauces and Stews: Add Smoked Paprika to your homemade sauces and stews for a smoky undertone. It works well in tomato-based sauces, barbecue sauces, and hearty stews, imparting a rich red color and a complex flavor profile.
SPRIG Sweet Paprika is a vibrant and natural ingredient that adds a beautiful red hue to your savory dishes. Made from sun-ripened sweet paprika chili pods, this powder showcases the intense and rich color of paprika. It brings out the natural sweetness and mild flavor of paprika in a convenient powder form.
Applications:
Seasoning and Garnishing: Sprinkle Sweet Paprika over roasted vegetables, grilled meats, or sautéed dishes to enhance their flavor and add a vibrant red color.
Indian Curries and Gravies: Use Sweet Paprika as a spice in Indian curries and gravies like chicken tikka masala, paneer butter masala, or chickpea curry. It adds a mild sweetness and beautiful red hue to the dishes.
Spice Rubs and Marinades: Create flavorful spice rubs and marinades for meat and seafood by combining Sweet Paprika with other herbs and spices. It imparts a subtle sweetness and complements the flavors of the ingredients.
From the blog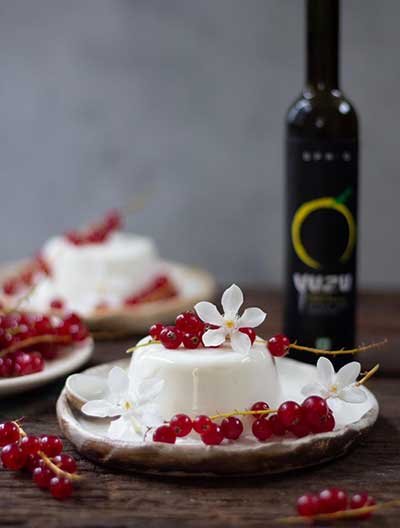 Sprig Yuzu Panna Cotta - a delightful fusion of creamy indulgence and the bright, zesty essence of yuzu. Crafted with...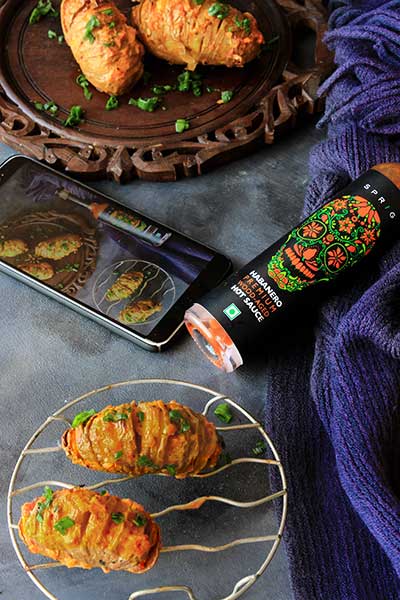 Try this fiery and tantalizing Sprig Habanero Spiced Hasselback Potato, generously loaded with oven-roasted Tomato and Garlic! This culinary masterpiece combines the perfect blend of heat, flavor, and texture, making it an irresistible dish for spice enthusiasts and food lovers alike.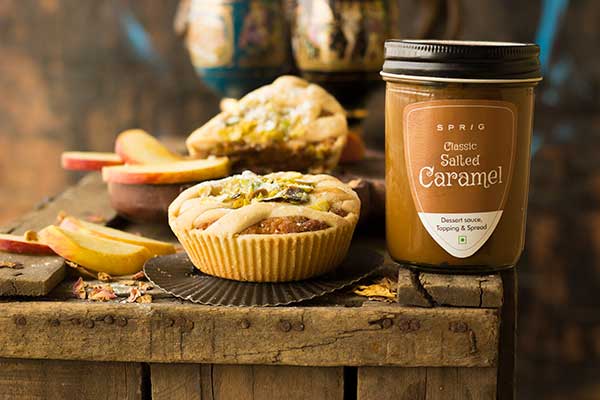 Savor the perfect balance of sweet and savory with Sprig Salted Caramel Apple Pie. This flaky, buttery crust holds a delightful blend of freshly sliced apples tossed in cinnamon and sugar. But what truly sets this pie apart is the layer of velvety Sprig salted caramel that blankets each slice. Baked to golden perfection, it releases an irresistible aroma. Indulge in this heavenly dessert, perfect for any occasion.