Sprig Rosemary Sea Salt is a versatile seasoning that adds a delightful combination of pristine sea salt and woodsy rosemary flavor to your dishes. Our sea salt is meticulously harvested by hand, ensuring its pristine quality and exceptional taste. Sourced from the Pacific Ocean, it carries the essence of the sea, adding depth and complexity to every dish. Combined with the aromatic notes of rosemary, this seasoning creates a delightful union of flavors that will tantalize your taste buds.
Applications:
Seasoning Meats, Fish, and Poultry: Sprinkle the Rosemary Sea Salt onto meats, fish, or poultry before cooking to enhance their natural flavors. The salt and rosemary blend beautifully, creating a savory and aromatic profile.
Freshly Baked Bread: Crack some Rosemary Sea Salt onto freshly baked bread right out of the oven. The combination of the crunchy salt crystals and the fragrant rosemary will elevate the taste of the bread and add a delightful savory element.
Cottage Cheese and Vegetables: Add a sprinkle of Rosemary Sea Salt to cottage cheese or your favorite vegetables to give them a burst of flavor. It can be used as a simple yet tasty seasoning to enhance the taste of these ingredients.
Seasoned Butter or Dips: Mix the Rosemary Sea Salt into softened butter to create a flavorful herb butter. It can be spread on bread, used to top grilled meats, or melted over steamed vegetables. You can also blend it into dips like hummus or yogurt-based dips for added taste.
Roasted Potatoes and Vegetables: Toss roasted potatoes or vegetables with a drizzle of olive oil and a sprinkle of Rosemary Sea Salt before baking. The combination of the salt, rosemary, and the caramelization during roasting will create a delicious side dish.
Grilled or Pan-Fried Foods: Use the Rosemary Sea Salt as a finishing touch for grilled or pan-fried foods. Sprinkle it on steaks, chicken, fish, or vegetables just before serving to add an extra layer of flavor.
Seasoning Soups and Stews: Enhance the taste of soups and stews by adding a pinch of Rosemary Sea Salt during the cooking process. It will infuse the dish with a savory and aromatic note that complements the other ingredients.
Salad Topping: Sprinkle a small amount of Rosemary Sea Salt on your salads for a unique twist. It can add a savory element to fresh greens, tomatoes, cucumbers, and other salad ingredients.
About this item:

Hand-harvested: The sea salt used in this blend is carefully hand-harvested from the pristine waters of the Pacific Ocean. This meticulous process ensures the highest quality and purity of the salt.
Aromatic Rosemary: The sea salt is infused with the woodsy and aromatic flavors of rosemary. This herb adds a delightful herbal and earthy note to the seasoning, enhancing the taste of your dishes.
Visual Appeal: The combination of the pristine white sea salt crystals and the vibrant green rosemary leaves creates a visually appealing seasoning. It adds an elegant touch to your dishes and enhances their presentation.
High-Quality Ingredients: We prioritize the use of high-quality ingredients in our seasoning. The sea salt is sourced from the Pacific Ocean, ensuring its purity, while the rosemary is selected for its exceptional aroma and flavor.
No Artificial Additives: Our Pristine Sea Salt with Rosemary contains no artificial flavors, colors, or additives. It is made with natural ingredients, allowing you to enjoy the authentic flavors of sea salt and rosemary.
Easy to Use: This seasoning is effortless to incorporate into your cooking. Simply crack some onto your desired dish or ingredient to enhance its taste. It is a convenient way to add creativity and flavor to your culinary creations.
How to use Grinder:
From the blog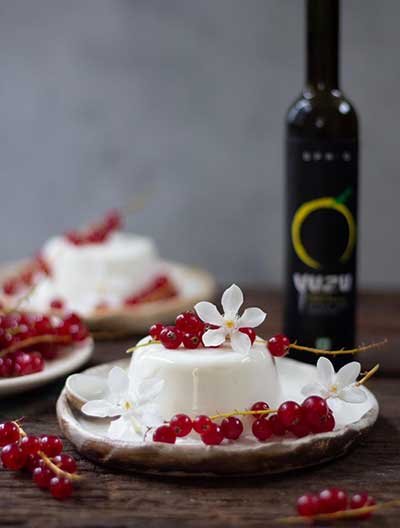 Sprig Yuzu Panna Cotta - a delightful fusion of creamy indulgence and the bright, zesty essence of yuzu. Crafted with...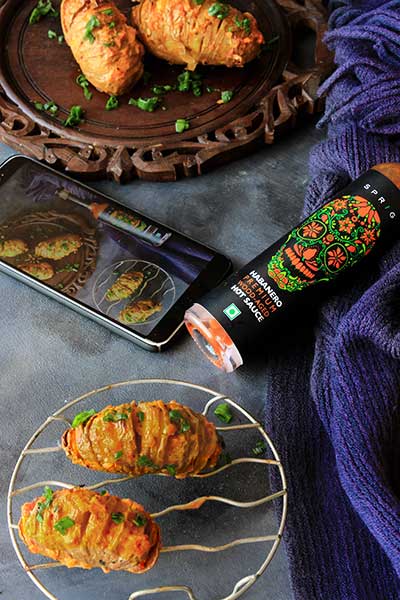 Try this fiery and tantalizing Sprig Habanero Spiced Hasselback Potato, generously loaded with oven-roasted Tomato and Garlic! This culinary masterpiece combines the perfect blend of heat, flavor, and texture, making it an irresistible dish for spice enthusiasts and food lovers alike.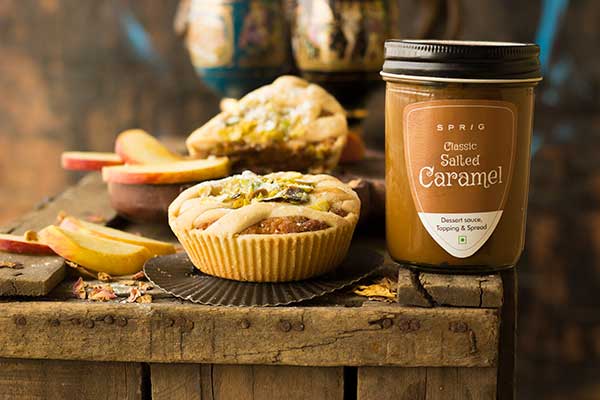 Savor the perfect balance of sweet and savory with Sprig Salted Caramel Apple Pie. This flaky, buttery crust holds a delightful blend of freshly sliced apples tossed in cinnamon and sugar. But what truly sets this pie apart is the layer of velvety Sprig salted caramel that blankets each slice. Baked to golden perfection, it releases an irresistible aroma. Indulge in this heavenly dessert, perfect for any occasion.