Sprig's Jalapeno Salsa Sauce: A Delightful and Zesty Condiment to Excite Your Palate.

Looking for a flavor-packed condiment to tantalize your taste buds? Look no further than Sprig's Jalapeno Salsa Sauce! Crafted using meticulously chosen Jalapeno peppers, this delectable sauce offers a harmonious blend of heat, tanginess, and invigorating flavors. Indulge in the authentic essence of Jalapeno peppers, expertly captured in every bottle. Experience the fiery allure and vibrant characteristics of this sensational sauce. Try Sprig's Jalapeno Salsa Sauce today and elevate your culinary adventures!

Our Jalapeno Salsa Sauce is incredibly versatile and can be used in various ways to enhance your meals.

Ingredients: Jalapeno Chilli (50%), Coconut Vinegar, Salt, Spice and Condiments (Onion, Coriander, and Garlic), Thickening agent (INS 415).
Best before 12 months from manufacture.
Applications:
Dipping Sauce: Serve the Jalapeno Salsa Sauce as a zesty dip alongside tortilla chips, nachos, or vegetable crudités. Its bold flavors and spicy kick will keep you coming back for more.
Mexican-Inspired Dishes: Elevate your favorite Mexican dishes with a spoonful of Jalapeno Salsa Sauce. Whether it's tacos, burritos, enchiladas, or quesadillas, this sauce will bring an authentic and fiery Mexican flavor to your creations.
Grilled Delights: Brush the Jalapeno Salsa Sauce onto grilled meats, such as chicken, beef, or shrimp, to infuse them with its tangy and spicy profile. It's the perfect companion for outdoor barbecues and cookouts.
Breakfast Boost: Start your day with a fiery kick by adding a dollop of Jalapeno Salsa Sauce to your scrambled eggs, omelets, or breakfast burritos. It will energize your taste buds and make breakfast an exciting experience.
Bold Condiment: Use the Jalapeno Salsa Sauce as a bold condiment to spice up sandwiches, burgers, wraps, or grilled vegetables. Its zesty flavor will take your meals to the next level.
The thickness is just about right. Going to buy again
No vinegar taste and thick jalapeno sauce.
Spicy and flavourful. One of the best mild sauces ever
Absolutel no vinegar taste. Usually jalapeno sauces tastes vinegar like , but Sprig brings high quality flavour to us
From the blog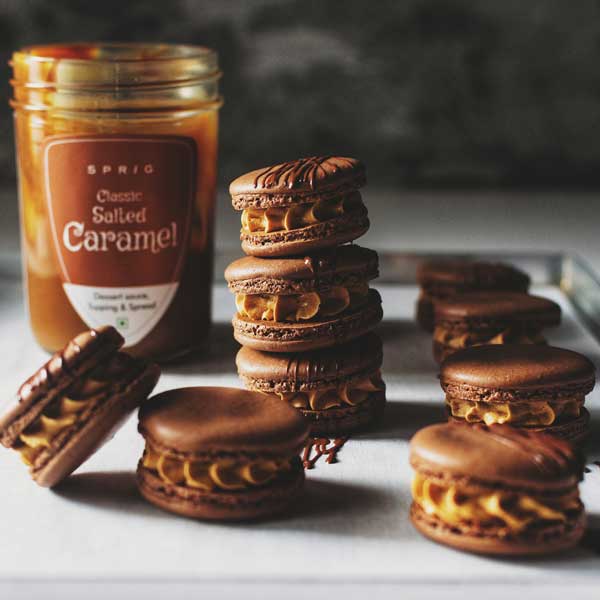 Indulge in the exquisite blend of flavors with our Dark Chocolate and Salted Caramel Macarons. These delicate treats harmonize rich dark chocolate with the perfect touch of luscious salted caramel. Savor the sweet symphony in every bite.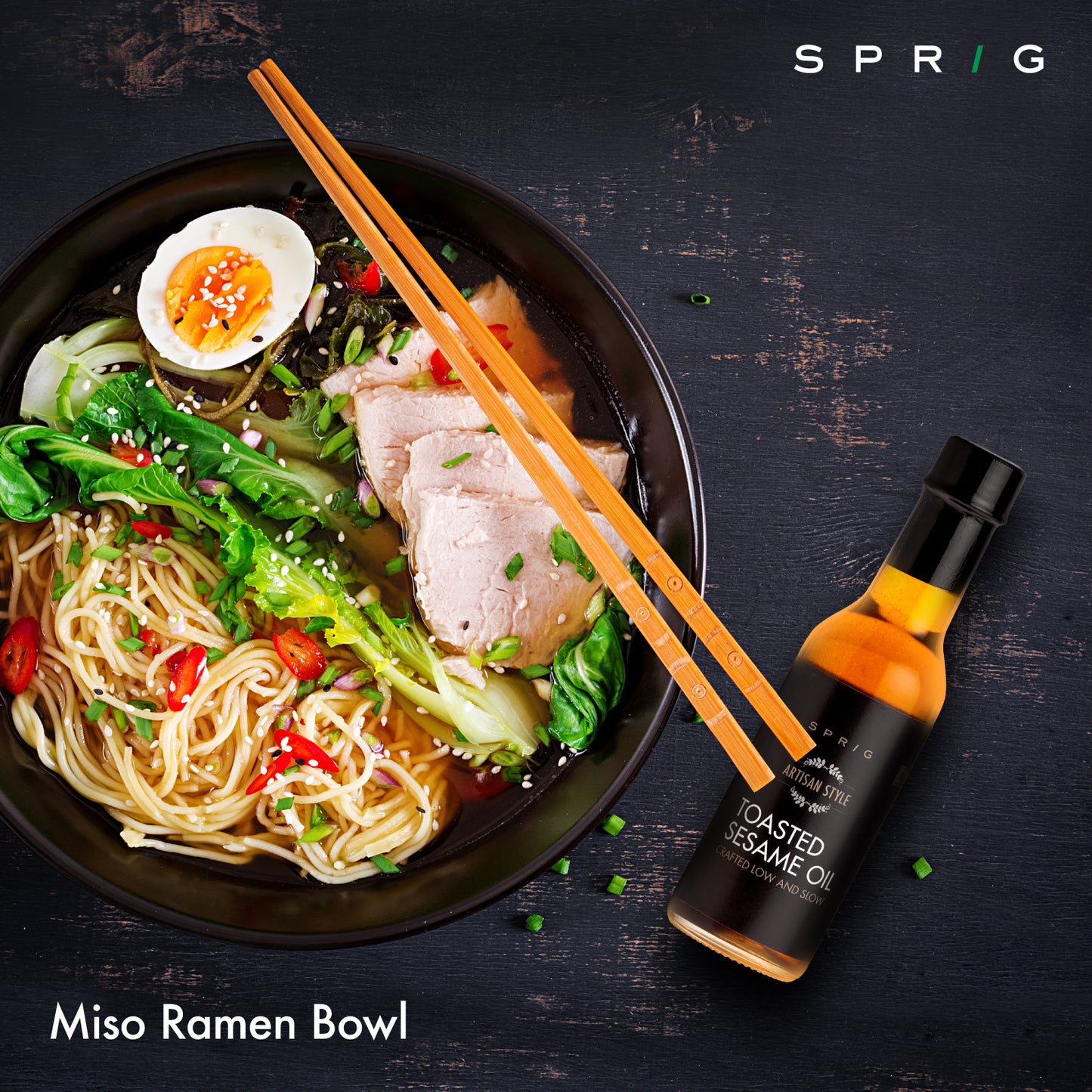 Miso Ramen Bowl  Ramen is a great idea whether you're just home alone and hungry or if you have a...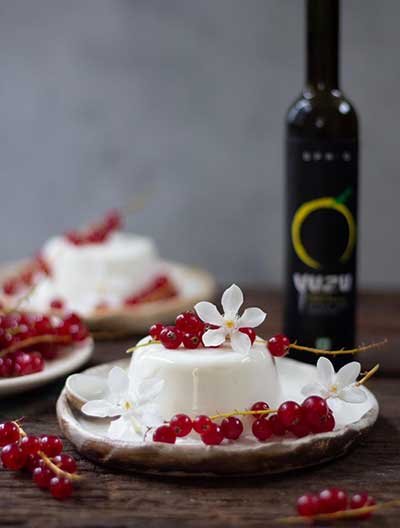 Sprig Yuzu Panna Cotta - a delightful fusion of creamy indulgence and the bright, zesty essence of yuzu. Crafted with...