Spice up your culinary adventures with Sprig's Combo Pack, featuring an enticing selection of hot sauces. Sprig's Combo Pack brings together a trio of exceptional hot sauces, carefully curated to elevate your culinary experience. With this pack, you'll have a versatile selection of flavors, ranging from intense heat to sweet and tangy sensations, all in one convenient bundle.

This Combo Pack includes two bottles of the Habanero Premium Woodaged Hot Sauce, one bottle of Mango Jalapeno sauce, and one bottle of Jalapeno Salsa Sauce. Each bottle is thoughtfully sized to ensure you have enough to explore various culinary creations without overwhelming your pantry. With a total volume of 225ml spread across four bottles, this pack provides you with endless opportunities to spice up your favorite recipes and discover new taste sensations.
Product 1: Habanero Premium Woodaged Hot Sauce (55ml x 2)
Dedicated to true chili enthusiasts, Sprig's Habanero Premium Woodaged Hot Sauce delivers a fiery punch that will ignite your taste buds. Made with 100% sun-ripened habanero peppers, Pacific sea salt, and natural coconut vinegar, this sauce is a testament to boldness. What sets it apart is the aging process in wood, which lends it a delightful complexity. Experience the perfect harmony of intense heat and subtle citrus undertones, as the flavors gracefully mature over time.
Ingredients: Habanero Chilli 60%, coconut vinegar, sea salt, Garlic, Vegetable gum E415.
Best before 12 months from manufacture
Applications:
Marinade: Use this hot sauce as a marinade for meats, poultry, or seafood. Its intense heat and complex flavors will infuse into your ingredients, creating a spicy and flavorful base.
Grilling and Barbecue: Brush the Habanero Woodaged Hot Sauce onto grilled meats, vegetables, or tofu to add a smoky, fiery kick. It works great as a glaze or basting sauce.
Sandwiches and Burgers: Spread a layer of the hot sauce onto sandwiches, burgers, or wraps for an extra punch of heat and flavor.
Stir-fries and Noodles: Add a few drops of the Habanero sauce to stir-fries, noodles, or fried rice dishes to bring depth and spice to your Asian-inspired creations.
Dipping Sauce: Dilute the sauce with a bit of mayonnaise or sour cream to create a spicy dipping sauce for fries, chicken wings, or vegetable sticks.
Product 2: Mango Jalapeno Sauce (60ml x 1)
Indulge in the tantalizing fusion of Sprig's Mango Jalapeno Sauce. This unique blend combines the tropical sweetness of ripe Alphonso mangoes with the mild, aromatic heat of Jalapeno peppers. The result is a perfectly balanced sauce that adds a zesty twist to any dish. Whether used as a dipping sauce or a glaze, this Mango Jalapeno sauce is sure to captivate your palate with its harmonious blend of sweet and spicy flavors.
Ingredients: Alphonso mango pulp 42%, sugar, Coconut Vinegar, Jalapeno Pepper 6.6%, Garlic Powder, Onion Powder, Common salt, Lemon Peel Oil, Thickener INS 415, Class II preservatives INS 211, INS 202.
Best before 12 months from manufacture
Applications:
Dipping Sauce: Enjoy the Mango Jalapeno sauce as a tangy and sweet dipping sauce for spring rolls, samosas, or chips. Its tropical flavors will add a refreshing twist.
Salad Dressing: Mix the sauce with olive oil, lime juice, and a pinch of salt to create a vibrant and flavorful dressing for salads. It pairs particularly well with fresh greens, fruits, and grilled chicken.
Glaze: Use the sauce as a glaze for roasted or grilled vegetables, such as roasted carrots or grilled corn on the cob. The combination of sweet mangoes and jalapeno heat will elevate the flavors.
Tacos and Wraps: Drizzle the sauce onto tacos, wraps, or quesadillas for a burst of sweet and spicy flavor. It complements a variety of fillings, from grilled shrimp to pulled pork.
Seafood Accompaniment: Serve the Mango Jalapeno sauce alongside grilled or seared seafood dishes, such as grilled fish or shrimp skewers. Its tropical notes will enhance the flavors of the seafood.
Product 3: Jalapeno Salsa Sauce (55ml x 1)
For those seeking a vibrant burst of flavor, Sprig's Jalapeno Salsa Sauce is the perfect choice. Packed with the fiery essence of Jalapeno peppers, this salsa sauce delivers a lively kick to your meals. With its fresh and tangy profile, it's ideal for adding a spicy touch to tacos, burritos, or grilled meats. Let the Jalapeno Salsa Sauce elevate your dishes with its bold, authentic taste.
Ingredients: Jalapeno Chilli (50%), Coconut Vinegar, Salt, Spice and Condiments (Onion, Coriander, and Garlic), Thickening agent (INS 415).
Best before 12 months from manufacture.
Applications:

Tacos and Burritos: Spoon the Jalapeno Salsa Sauce onto tacos, burritos, or enchiladas for an authentic and spicy Mexican kick. It adds a tangy and fiery element to your favorite Mexican dishes.
Nachos and Quesadillas: Layer the sauce over nachos or drizzle it onto quesadillas to bring heat and flavor to your cheesy creations.
Salsa Dip: Serve the sauce as a dip with tortilla chips or vegetable crudités. Its zesty and spicy profile will make it a crowd-pleasing appetizer.
Eggs and Breakfast: Add a spoonful of the Jalapeno Salsa Sauce to your scrambled eggs, omelets, or breakfast burritos to start your day with a fiery kick.
Grilled Meats: Use the sauce as a marinade or brush it onto grilled meats, such as chicken or steak, to infuse them with a tangy and spicy flavor.
From the blog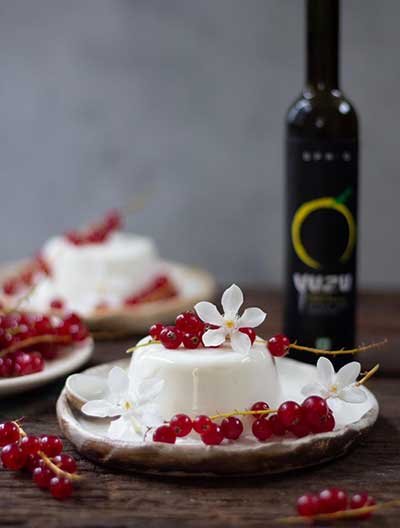 Sprig Yuzu Panna Cotta - a delightful fusion of creamy indulgence and the bright, zesty essence of yuzu. Crafted with...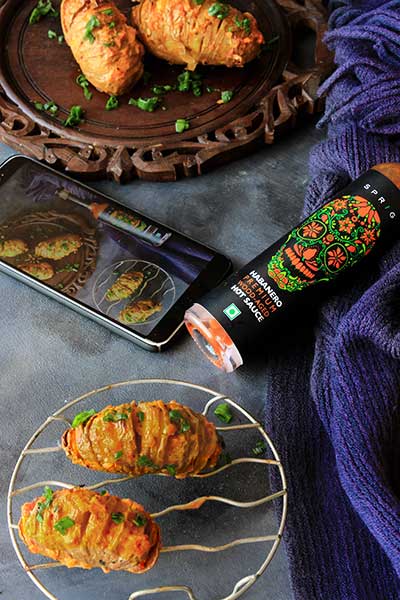 Try this fiery and tantalizing Sprig Habanero Spiced Hasselback Potato, generously loaded with oven-roasted Tomato and Garlic! This culinary masterpiece combines the perfect blend of heat, flavor, and texture, making it an irresistible dish for spice enthusiasts and food lovers alike.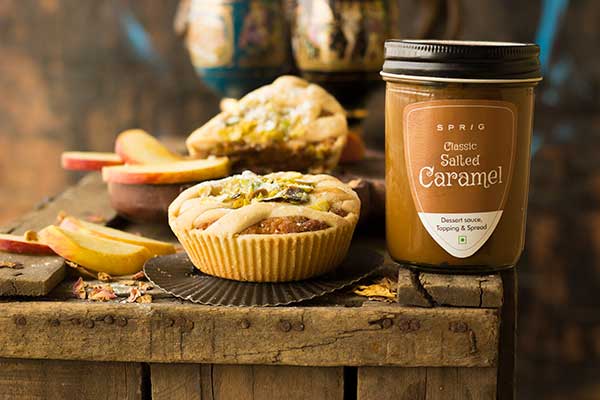 Savor the perfect balance of sweet and savory with Sprig Salted Caramel Apple Pie. This flaky, buttery crust holds a delightful blend of freshly sliced apples tossed in cinnamon and sugar. But what truly sets this pie apart is the layer of velvety Sprig salted caramel that blankets each slice. Baked to golden perfection, it releases an irresistible aroma. Indulge in this heavenly dessert, perfect for any occasion.