An ancient Haiku describes Yuzu's unique aroma as "…subtle, like the gentle sound of wind chimes coyly tinkering in a summer breeze." The evocative poetry captures the essence of Yuzu, a distinct Japanese citrus with complex tangerine and lime blossom notes. Add a touch of elegance and sophistication to your culinary creations; from decadent desserts and bakes, to simple mixed drinks.
Note: Natural Yuzu extract has unique essential oils that turns clear drinks milky white, in a phenomenon described as the "Ouzo Effect" – only with the real deal.
About This Item:
Gourmet Experience – Sprig Extracts Its High-Quality Signature Flavor From The Finest Japanese Yuzu Citrus Fruit – A Distinct Japanese Citrus With Complex Tangerine And Lime Blossom Notes
Heavenly Aroma – The Extract Of Natural Culinary Yuzu Is A Secret Versatile Ingredient In Cooking, Baking, and Cocktails. Its Fragrance And Aroma Is Distinct From Any Citrus Fruit Out There
Culinary Citrus With A Difference – Add A Touch Of Elegance And Sophistication To Your Culinary Creations – Decadent Desserts, Baked Goodies, Cocktails, Marmalades, Soups, Non Alcoholic Beverages, Vinaigrettes And So Much More.
Vegan, Gluten Free, Kosher, No Added Sugar, Keto and Paleo Friendly – All Of Our Variants Have No Added Synthetic Colors Or Flavors.
Storage – Store In A Cool, Dry Place Away From Sunlight. Do Not Refrigerate.
Product Video
From the blog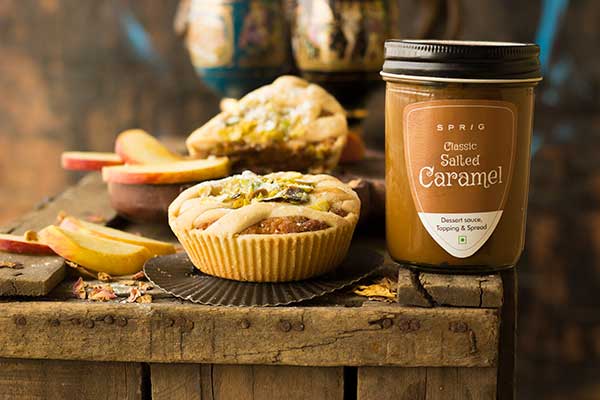 Savor the perfect balance of sweet and savory with Sprig Salted Caramel Apple Pie. This flaky, buttery crust holds a delightful blend of freshly sliced apples tossed in cinnamon and sugar. But what truly sets this pie apart is the layer of velvety Sprig salted caramel that blankets each slice. Baked to golden perfection, it releases an irresistible aroma. Indulge in this heavenly dessert, perfect for any occasion.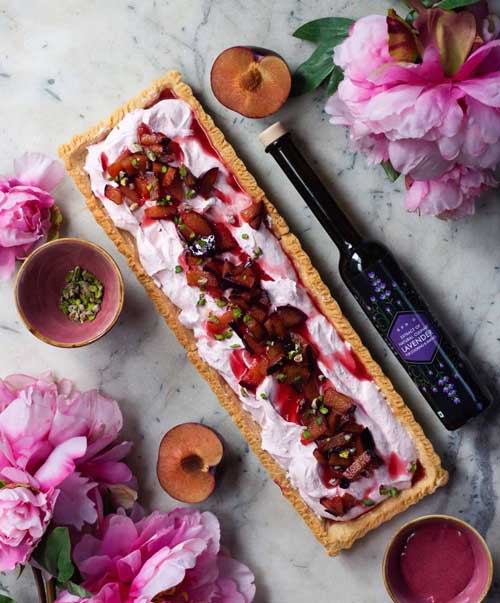 Treat yourself to the exquisite taste of our Sprig Plum Lavender Tart! Made with a buttery crust, sweet plums, and a generous sprig of premium-quality Sprig lavender, this dessert is a true indulgence. Our handpicked lavender adds a touch of natural sweetness and aromatic flavor to every bite, making it the perfect complement to the rich flavors of the plums. Elevate your dessert game and impress your guests with the luxurious taste of our Sprig Plum Lavender Tart. Order now and experience the ultimate dessert indulgence!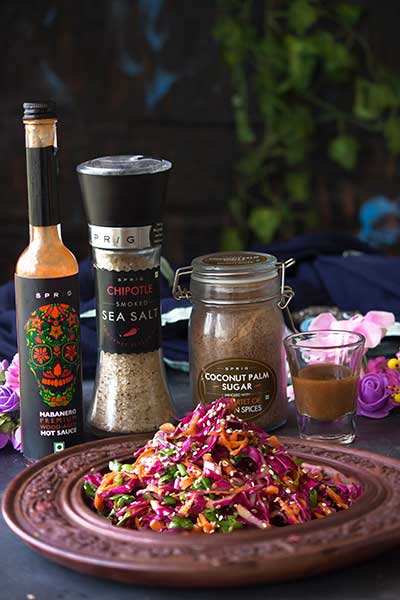 Sweet, Spicy, and Tangy Red Cabbage Slaw recipe is a delightful twist on the classic coleslaw. This colorful and crunchy...