About this item:
TRUE CINNAMON: Cinnamomum zeylanicumIt / Ceylon Alba variety Cinnamon- finest Cinnamon quills sourced from Sri Lanka.
Sweet-tasting spice, with a warm, woody aroma
Enjoy sweet and savory dishes. Use for baking, sprinkle on desserts or add as a topping on hot cocoa. Combines well with chicken and lamb curries, biryani & pulao.
EXPLORE OUR RANGE OF SPICES: True Cinnamon from Sri Lanka, Vanilla Beans from Madagascar, Green Cardamom from Idukki, Tellichery whole Black Pepper & Six Pepper Medley
Package contains 4 quills
Store in a cool, dry place


Known as "true cinnamon" the world over, 'Cinnamomum zeylanicu' is a celebrated spice enjoyed in sweet or savory dishes. This brittle, aromatic spice is found originally in tightly-rolled quills and its powder is an unbeatable topping for a cup of hot cocoa.
At SPRIG we give you only the world's finest cinnamon, the pure Ceylon cinnamon that we source from the generous lands of Sri Lanka. Ceylon cinnamon is considered the best because of its unique and authentic flavor and its host of health benefits.
For centuries people have been consuming Ceylon cinnamon without proper knowledge of its health benefits. But today we know more about this subtle but complex spice. Cinnamon helps lower blood sugar, cholesterol, weight loss and even lowers risk of liver damage.
Usage: Use this layered sweet and spicy flavour in custards, puddings or even syrups and ice creams. Despite being bold, this is a spice that knows how to fit in. So add some Ceylon cinnamon into your food, desserts, tea or drink and enjoy a teasing duality of flavour of this gourmet spice.
Storage: Store in a cool, dry place.
From the manufacturer
From the blog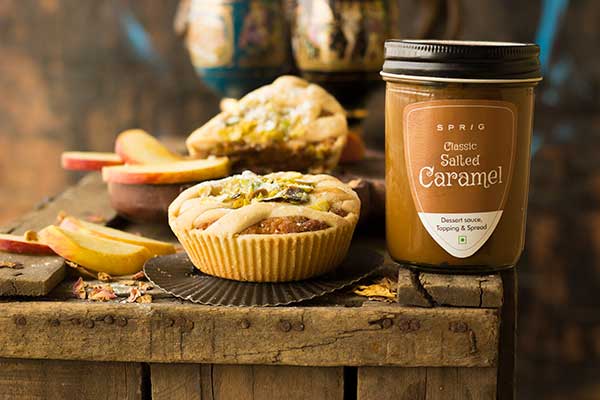 Savor the perfect balance of sweet and savory with Sprig Salted Caramel Apple Pie. This flaky, buttery crust holds a delightful blend of freshly sliced apples tossed in cinnamon and sugar. But what truly sets this pie apart is the layer of velvety Sprig salted caramel that blankets each slice. Baked to golden perfection, it releases an irresistible aroma. Indulge in this heavenly dessert, perfect for any occasion.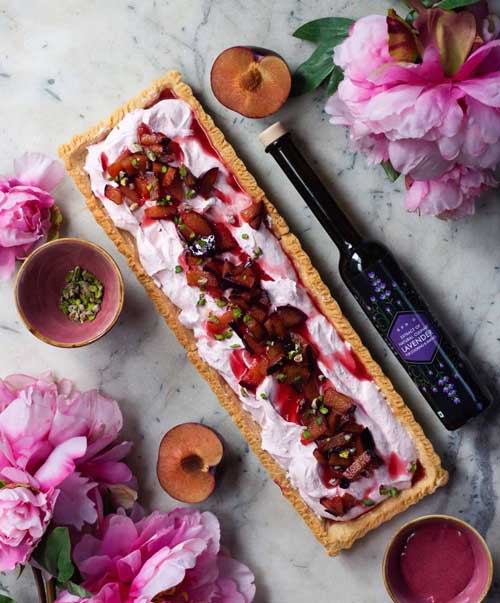 Treat yourself to the exquisite taste of our Sprig Plum Lavender Tart! Made with a buttery crust, sweet plums, and a generous sprig of premium-quality Sprig lavender, this dessert is a true indulgence. Our handpicked lavender adds a touch of natural sweetness and aromatic flavor to every bite, making it the perfect complement to the rich flavors of the plums. Elevate your dessert game and impress your guests with the luxurious taste of our Sprig Plum Lavender Tart. Order now and experience the ultimate dessert indulgence!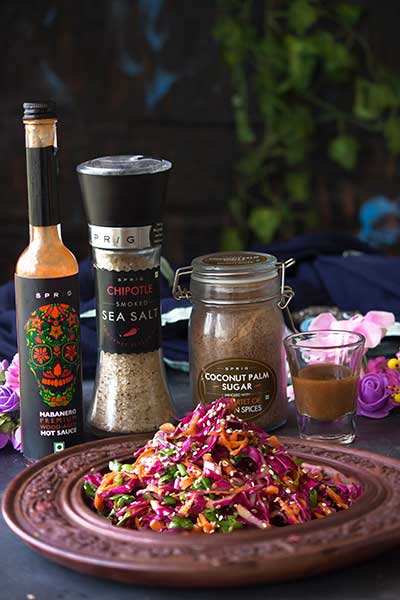 Sweet, Spicy, and Tangy Red Cabbage Slaw recipe is a delightful twist on the classic coleslaw. This colorful and crunchy...