Check out our exclusive Combo Pack featuring two delightful flavors of natural, artisanal honey! Indulge in the exquisite taste and health benefits of our Real Sri Lankan Cinnamon Imbued Honey and Ginger Imbued Honey.
Real Cinnamon Imbued Honey, 325g:
In our Real Cinnamon Imbued Honey, we have combined the richness of pure, golden honey with the aromatic allure of Sri Lankan Cinnamon. This combination creates a symphony of flavors that will transport your taste buds to a realm of warmth and comfort. The cinnamon used in our honey is sourced from  Sri Lankan known for their high-quality spice production. Each jar is meticulously crafted to ensure the perfect balance of sweetness and spice.
Ingredients: Natural Honey and Cinnamon Extract 0.26%.
Best before 24 months from manufacture
Applications:
Beverages: Add a spoonful of the blend to your favorite hot or cold beverages. It can enhance the flavor of teas, coffees, smoothies, or even warm water with lemon. Not only will it add a touch of sweetness, but it may also contribute to the potential health benefits associated with cinnamon and honey.
Breakfast: Drizzle the blend over your morning oatmeal, yogurt, or pancakes. It can provide a delightful sweetness and a hint of warmth from the cinnamon. You can also spread it on toast or mix it into your cereal for a unique flavor twist.
Desserts: Incorporate the blend into your dessert recipes. Use it as a natural sweetener and flavor enhancer in cakes, cookies, muffins, or homemade granola bars. The combination of cinnamon and honey can add a delicious and aromatic element to your sweet treats.
Snacks: Create energy balls or bars by combining the blend with nuts, seeds, and dried fruits. These wholesome snacks can be enjoyed throughout the day, providing a boost of energy and potential health benefits.
Baking: Incorporate the blend into your baked goods, such as bread, muffins, or cinnamon rolls. It can add a delightful flavor and aroma to your creations.
Ginger Imbued Honey, 325g:
Experience the exceptional blend of pure honey and pristine ginger, crafted with care using a special process. Celebrated in Ayurveda for their ability to "stoke the digestive fire," ginger and honey are vital keys to wellness. Nourish your body with our Ginger and Honey blend for a balanced and vibrant life.
Ingredients: Natural Honey and Ginger Extract 0.35%
Best before 24 months from manufacture.
Applications:
Hot Ginger-Honey Tea: Add a spoonful of the blend to a cup of hot water to create a soothing and invigorating ginger-honey tea. Sip on this comforting beverage to potentially support digestion and enjoy the warmth and flavor of ginger.
Cold Beverages: Mix the blend into cold beverages like iced tea, lemonade, or even sparkling water. It can provide a refreshing and zesty twist to your drinks, perfect for hot summer days.
Baking: Use the blend as a sweetener and flavor enhancer in your baking recipes. It can add a delightful ginger note to cookies, cakes, muffins, and bread.
Salad Dressing: Combine the blend with olive oil, vinegar, and a pinch of salt to create a flavorful ginger-honey salad dressing. Drizzle it over your favorite salads or use it as a marinade for grilled vegetables or proteins.
Stir-Fries and Sauces: Incorporate the blend into stir-fries or sauces for a burst of ginger flavor and natural sweetness. It pairs well with a variety of vegetables, meats, and tofu.
Smoothies: Add a spoonful of the blend to your smoothies to give them a ginger kick and a touch of sweetness. It can complement various fruits and greens in your smoothie creations.
Regular user since many years
Very good
I have been using it since 5 -6 years and find it vety healthy during Breakfast
Delayed Delivery
Product is okay, no issues but delivery services took 12 days to my destination. By the way your customer support department know whole story & have detailed email communication.
From the blog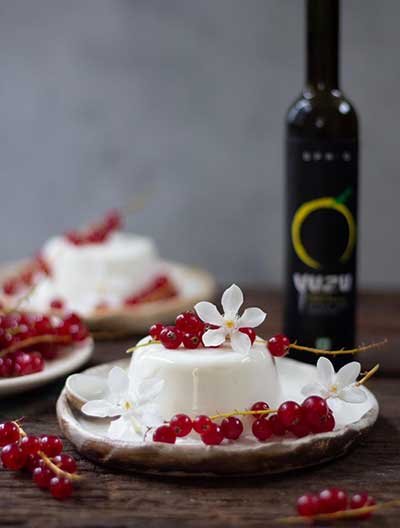 Sprig Yuzu Panna Cotta - a delightful fusion of creamy indulgence and the bright, zesty essence of yuzu. Crafted with...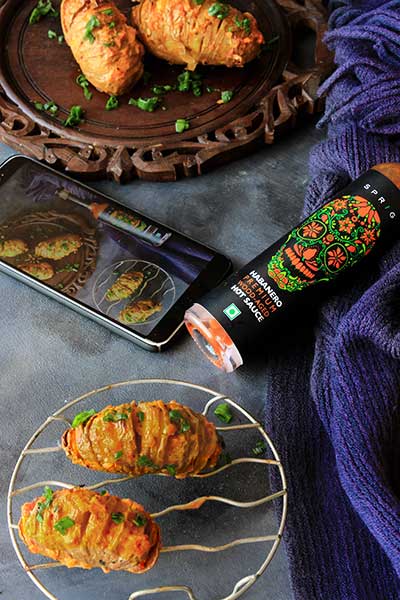 Try this fiery and tantalizing Sprig Habanero Spiced Hasselback Potato, generously loaded with oven-roasted Tomato and Garlic! This culinary masterpiece combines the perfect blend of heat, flavor, and texture, making it an irresistible dish for spice enthusiasts and food lovers alike.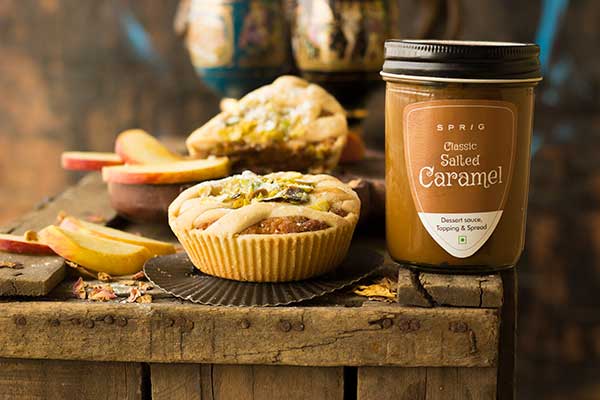 Savor the perfect balance of sweet and savory with Sprig Salted Caramel Apple Pie. This flaky, buttery crust holds a delightful blend of freshly sliced apples tossed in cinnamon and sugar. But what truly sets this pie apart is the layer of velvety Sprig salted caramel that blankets each slice. Baked to golden perfection, it releases an irresistible aroma. Indulge in this heavenly dessert, perfect for any occasion.