Aioli is not garlic flavoured Mayonnaise! The story of Aioli begins 2000 years before Mayo was even invented. Its pedigree can be traced to Aioli an egg less emulsion of raw garlic pounded with salt and extra virgin olive oil. People in the Mediterranean have consumed this Garlic rich condiment for its perceived medicinal value and it has since been embraced in many forms. We have added our little twist with umami-laden Aged Cheese and a generous sprinkling of fresh ground black pepper.
About This Item:
EGG-FREE AIOLI WITH A TWIST: Our aiolis are egg-free, made from raw garlic pounded in heart-healthy extra virgin olive oil. Cheese and Black Pepper Aioli contains cheese and Black Pepper to enhance the flavour
SPREAD ON: Elevate the flavour of tacos, sandwiches, wraps, rolls and burgers.
VERSATILE TOPPING: Generously top pizzas, bagels and more.
DIPPING SAUCE: The perfect dipping sauce for grilled meat, potato wedges, crudités or even nachos
SALAD DRESSING: Pairs well with chicken, tuna, egg or pasta salads
NO ARTIFICIAL FLAVOURS OR COLOURS,Inspired by the original spanish egg free Sauce Made with Olive Oil and Garlic
VEGAN, VEGETARIAN
STORAGE: Store in cool, dry place. Refrigerate after opening. Keep away from direct heat and sunlight.
Applications:
- As dip with fries
- As Sandwich spread
- As dip with Grilled Chicken
- As dip with Nachos or Chips 
Something different
I was not sure what to expect but I'm happy with the product. Taste is just amazing, something different. Try this item for your taste buds.
From the blog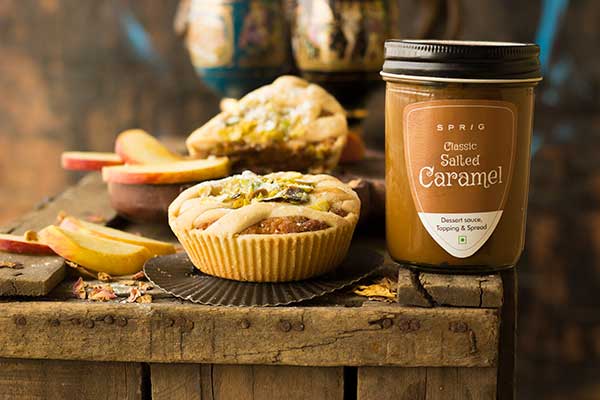 Savor the perfect balance of sweet and savory with Sprig Salted Caramel Apple Pie. This flaky, buttery crust holds a delightful blend of freshly sliced apples tossed in cinnamon and sugar. But what truly sets this pie apart is the layer of velvety Sprig salted caramel that blankets each slice. Baked to golden perfection, it releases an irresistible aroma. Indulge in this heavenly dessert, perfect for any occasion.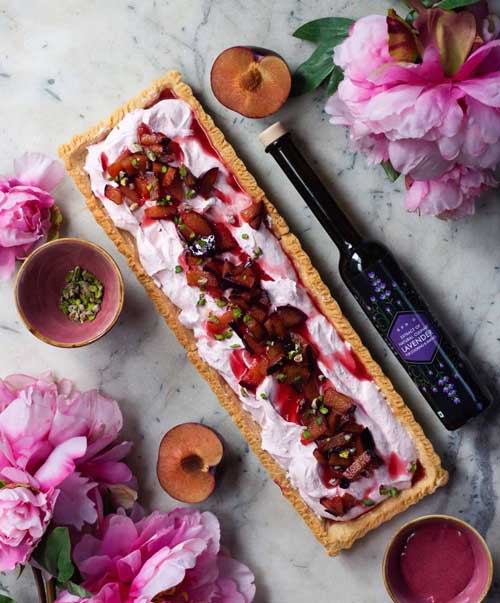 Treat yourself to the exquisite taste of our Sprig Plum Lavender Tart! Made with a buttery crust, sweet plums, and a generous sprig of premium-quality Sprig lavender, this dessert is a true indulgence. Our handpicked lavender adds a touch of natural sweetness and aromatic flavor to every bite, making it the perfect complement to the rich flavors of the plums. Elevate your dessert game and impress your guests with the luxurious taste of our Sprig Plum Lavender Tart. Order now and experience the ultimate dessert indulgence!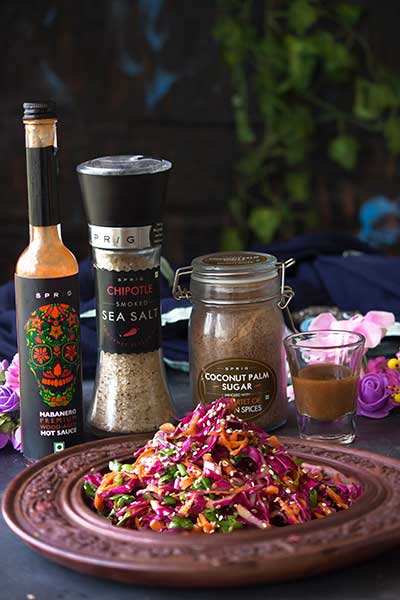 Sweet, Spicy, and Tangy Red Cabbage Slaw recipe is a delightful twist on the classic coleslaw. This colorful and crunchy...