The artisanal Italian-style tomato sauce by Sprig is a culinary masterpiece, crafted with fresh and authentic ingredients to offer an exclusive gourmet experience. This sauce embodies the essence of traditional Italian cuisine, offering a rich and vibrant taste experience for pasta and pizza lovers alike.

Applications:
Pasta Dishes: As the name suggests, this sauce is ideal for pasta dishes. Toss cooked pasta in the Napoletana Sauce for a simple yet delicious meal. It pairs well with various pasta shapes, such as spaghetti, penne, fusilli, or linguine. Add some fresh basil leaves and grated Parmesan cheese for an extra flavor boost.
Pizza Sauce: Use Sprig Napoletana Sauce as a base for your homemade pizzas. Spread it on the pizza dough, add your favorite toppings, and bake until the crust is golden and the cheese is melted. The rich flavors of the sauce will complement the other ingredients, creating an authentic Italian pizza experience.
Tomato-Based Sauces: Sprig Napoletana Sauce can be used as a base for creating other tomato-based sauces. Add cooked ground meat, such as beef or sausage, along with onions, garlic, and herbs to make a hearty meat sauce. It can be used in dishes like spaghetti Bolognese or lasagna.
Casseroles and Baked Dishes: This sauce can be incorporated into various baked dishes and casseroles. Use it as a layer in dishes like baked ziti or eggplant Parmesan. The sauce adds depth and richness to the overall flavor profile of the dish.
Dipping Sauce: The bold flavors of Sprig Napoletana Sauce make it an excellent choice as a dipping sauce. Serve it alongside breadsticks, garlic bread, or as a dip for mozzarella sticks, fried ravioli, or other appetizers.
Flavor Enhancer: Add a spoonful of Sprig Napoletana Sauce to soups, stews, or braised dishes to enhance their flavor profile. It adds a robust tomato taste and a touch of Italian flair to your favorite recipes.
Sandwiches and Wraps: Spread Sprig Napoletana Sauce on sandwiches, wraps, or paninis to infuse them with the flavors of Italy. It pairs well with various fillings, such as grilled vegetables, chicken, or cheese, adding a tangy and savory element to your sandwich creations.
About This Item:
Authentic Napoletana Flavors: This sauce captures the essence of Napoli with its rich, tangy, and well-balanced flavors. Made with vine-ripened tomatoes and a blend of authentic Italian herbs, it brings the true taste of Naples to your table. Each spoonful of this sauce is a culinary journey to the heart of Italy.
Versatile Pasta and Pizza Sauce: Sprig Napoletana Sauce is the perfect companion for both pasta and pizza. Its robust flavors and velvety texture elevate any pasta dish, whether it's spaghetti, penne, or linguine. It coats the pasta beautifully, infusing it with the taste of tomatoes and herbs. As a pizza sauce, it adds a burst of flavor to the crust and provides a delightful base for your favorite toppings.
Traditional Recipe: Crafted using time-honored techniques, this sauce is gently simmered to perfection. The carefully selected ingredients are combined with heart-healthy extra virgin olive oil, resulting in a sauce that is not only delicious but also nourishing.
Beyond Pasta and Pizza: While Sprig Napoletana Sauce is renowned for its role in pasta and pizza, its uses go beyond these classics. You can explore its versatility by using it as a base for other Italian-inspired dishes. It can be a delightful addition to lasagna, baked chicken parmesan, or eggplant Parmigiana. Its bold flavors and authentic taste add depth to a wide range of recipes.
Premium Ingredients: The sauce is made with high-quality vine-ripened tomatoes, authentic Italian herbs, and heart-healthy extra virgin olive oil. These carefully chosen ingredients ensure the sauce's superior taste and quality. (Tomato (80%), Onion, Olives, Extra Virgin Olive Oil, Garlic, Spice & Condiments, Sugar, Salt & Citric Acid).

Storage: To preserve its freshness and flavors, it is recommended to store the Napoletana Sauce in a cool, dry place. This ensures that you can enjoy its rich taste and vibrant aroma whenever you're ready to indulge in a pasta or pizza feast.
Best before 12 months from manufacture.
Clean product, amazing taste
A clean product with extra virgin olive oil instead of refined oils which are harmful for health. Amazing taste, lends itself well for pizza and pasta dishes. especially useful for those on a low carb diet since other sauces in the market have tons of sugar and other preservatives used in them
From the blog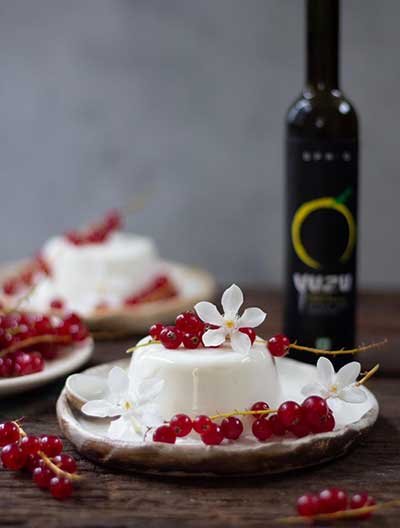 Sprig Yuzu Panna Cotta - a delightful fusion of creamy indulgence and the bright, zesty essence of yuzu. Crafted with...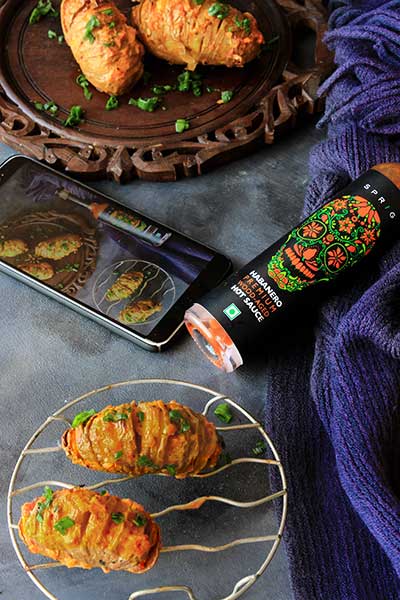 Try this fiery and tantalizing Sprig Habanero Spiced Hasselback Potato, generously loaded with oven-roasted Tomato and Garlic! This culinary masterpiece combines the perfect blend of heat, flavor, and texture, making it an irresistible dish for spice enthusiasts and food lovers alike.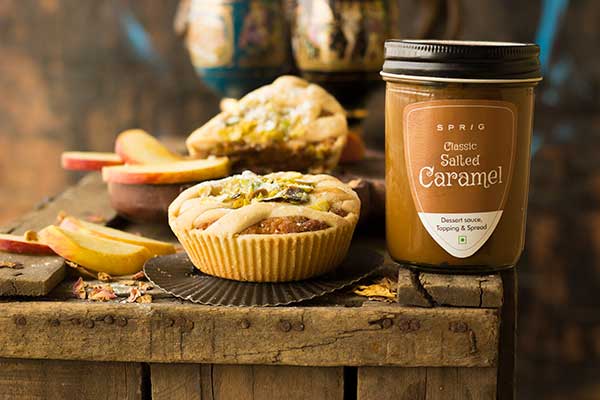 Savor the perfect balance of sweet and savory with Sprig Salted Caramel Apple Pie. This flaky, buttery crust holds a delightful blend of freshly sliced apples tossed in cinnamon and sugar. But what truly sets this pie apart is the layer of velvety Sprig salted caramel that blankets each slice. Baked to golden perfection, it releases an irresistible aroma. Indulge in this heavenly dessert, perfect for any occasion.