Sprig's Traditional Italian Style Tomato Sauce (Marinara Pasta Sauce) offers an exclusive gourmet experience with its authentic flavors and fresh ingredients. Crafted with care and using traditional recipes, this sauce brings the soulful taste of Italian cuisine to your pasta or pizza dishes.
Indulge in the traditional Italian flavors and the satisfaction of homemade taste with Sprig's Traditional Italian Style Tomato Sauce (Marinara Pasta Sauce). Whether you're preparing a comforting pasta dish or a mouthwatering pizza, our sauce will bring bold and authentic flavors to your creations. Experience the essence of Italian cuisine with this exquisite tomato sauce.

Applications:
Pasta Dishes: Use the tomato sauce as a base for classic pasta dishes such as spaghetti, penne, or lasagna. Simply toss cooked pasta in the sauce, or layer it with cheese and pasta sheets for a delectable baked pasta dish.
Pizza Topping: Spread the tomato sauce over pizza dough and top it with your favorite ingredients like cheese, vegetables, and meats. Bake until the crust is crispy and the cheese is melted for a mouthwatering pizza.
Italian Sandwiches: Enhance the flavor of your Italian sandwiches by spreading a layer of the tomato sauce on the bread. Add sliced meats, cheeses, and fresh vegetables for a tasty and satisfying sandwich.
Meatball Subs: Simmer meatballs in the tomato sauce to infuse them with rich flavors. Serve the meatballs and sauce in a sub roll for a hearty and flavorful meatball sub.
Stuffed Peppers: Fill bell peppers with a mixture of cooked rice, ground meat, and the tomato sauce. Bake until the peppers are tender and the filling is cooked through for a delicious stuffed pepper dish.
Eggplant Parmesan: Layer slices of breaded and fried eggplant with the tomato sauce and cheese for a scrumptious eggplant Parmesan. Bake until the cheese is golden and bubbly.
Bruschetta: Spread the tomato sauce on toasted baguette slices and top with fresh basil, mozzarella cheese, and a drizzle of olive oil. Serve as an appetizer or a light snack.
Italian Meat Sauce: Use the tomato sauce as a base for a rich and flavorful meat sauce. Brown ground meat, such as beef or Italian sausage, and simmer it with the tomato sauce for a delicious topping for spaghetti or other pasta.
Baked Chicken Parmesan: Coat chicken breasts in breadcrumbs, bake until crispy, and then top with the tomato sauce and cheese. Return to the oven until the cheese is melted and bubbly for a delightful chicken Parmesan dish.
Vegetable Stew: Add the tomato sauce to a vegetable stew for added depth of flavor. Simmer vegetables, such as carrots, potatoes, and zucchini, in the sauce until they are tender and infused with the rich tomato flavors.

About This Item:
Made with Fresh Ingredients: We Sprig, believe in using only the finest and freshest ingredients to create our tomato sauce. Each batch is carefully crafted with hand-picked tomatoes and other high-quality ingredients to ensure an authentic and delicious flavor.
Authentic Homemade Taste: Sprig tomato sauce captures the essence of traditional Italian homemade sauces. It is simmered gently to perfection, allowing the flavors to meld and develop into a rich and luscious sauce that will transport you to the heart of Italy.
No Artificial Colors: We Sprig, take pride in offering a tomato sauce that is free from artificial colors. Our focus is on providing a natural and authentic product that showcases the vibrant colors of fresh tomatoes.
100% Fresh Ingredients: We source our ingredients with care to ensure their freshness and quality. Our tomato sauce contains only natural and wholesome ingredients, giving you the peace of mind that you are enjoying a product made with care.
Vegetarian-Friendly: Our tomato sauce is suitable for vegetarians, making it a versatile choice for a variety of dietary preferences. It adds a burst of flavor to vegetarian dishes and complements other ingredients beautifully.
Infused with Balsamic Vinegar: We enhance the depth of flavor in our tomato sauce by incorporating the richness of balsamic vinegar. This ingredient adds a subtle tang and complexity to the sauce, elevating its taste profile.
Ingredients: Tomato (81%), Onion, Olives, Extra Virgin Olive Oil, Garlic, Spice & Condiments, Balsamic Vinegar, Sugar, Salt, Capers & Citric Acid.
Best before 12 months from manufacture
From the blog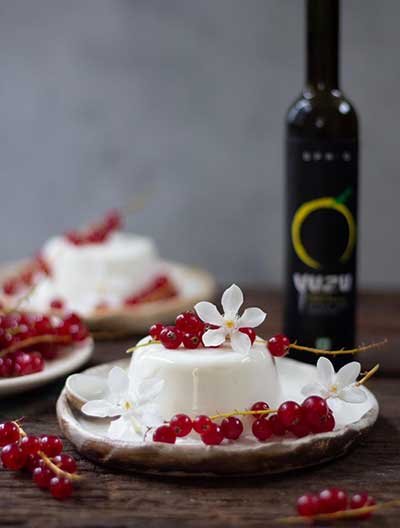 Sprig Yuzu Panna Cotta - a delightful fusion of creamy indulgence and the bright, zesty essence of yuzu. Crafted with...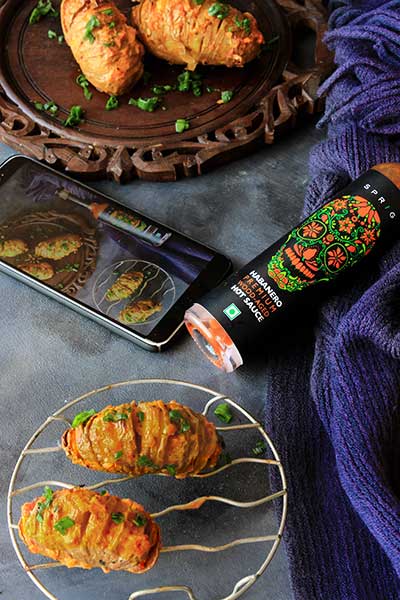 Try this fiery and tantalizing Sprig Habanero Spiced Hasselback Potato, generously loaded with oven-roasted Tomato and Garlic! This culinary masterpiece combines the perfect blend of heat, flavor, and texture, making it an irresistible dish for spice enthusiasts and food lovers alike.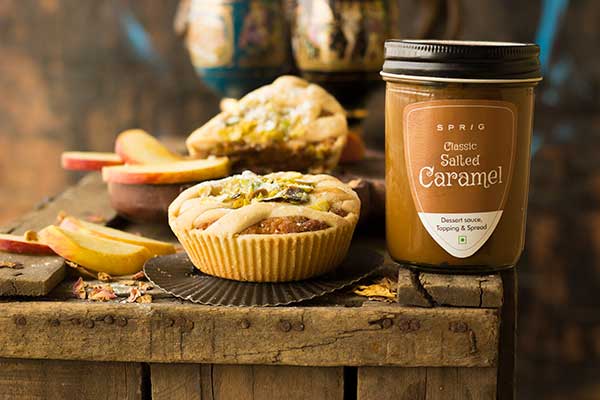 Savor the perfect balance of sweet and savory with Sprig Salted Caramel Apple Pie. This flaky, buttery crust holds a delightful blend of freshly sliced apples tossed in cinnamon and sugar. But what truly sets this pie apart is the layer of velvety Sprig salted caramel that blankets each slice. Baked to golden perfection, it releases an irresistible aroma. Indulge in this heavenly dessert, perfect for any occasion.