Sprig's Spicy Italian Style Tomato Sauce is a versatile condiment that brings the bold and authentic flavors of Italy to your dishes. Arrabbiata Pasta and Pizza Sauce is a classic Italian sauce known for its spicy and bold flavors. The name "arrabbiata" translates to "angry" in Italian, referring to the fiery heat that comes from the red chili peppers used in the sauce. It is a versatile sauce that adds a punch of flavor to various dishes. 

Applications:
Pasta Dishes: Sprig Arrabbiata sauce is traditionally used as a pasta sauce. Toss cooked pasta, such as penne or spaghetti, in the sauce for a fiery and flavorful pasta dish. You can add additional ingredients like sautéed vegetables, grilled chicken, or shrimp to create a complete and satisfying meal.
Pizza Topping: Use the Sprig Arrabbiata sauce as a base sauce for your homemade pizzas. Spread a generous amount of the sauce on the pizza dough and top it with your favorite toppings, such as mozzarella cheese, sliced peppers, onions, and olives. Bake the pizza in the oven until the crust is crispy and the cheese is melted for a deliciously spicy pizza experience.
Sandwiches and Wraps: Add a zesty kick to your sandwiches and wraps by using Sprig Arrabbiata sauce as a spread. It pairs well with various fillings like grilled chicken, roasted vegetables, or even deli meats. The sauce adds a burst of flavor and heat, making your sandwich or wrap more exciting and flavorful.
Dipping Sauce: Sprig Arrabbiata sauce can also be used as a dipping sauce for appetizers or finger foods. Serve it alongside breadsticks, garlic knots, or fried foods like mozzarella sticks or chicken nuggets. The spicy and tangy flavors of the sauce make it a perfect accompaniment for dipping.
Marinades and Glazes: Use Sprig Arrabbiata sauce as a marinade for meats like chicken, beef, or shrimp. Let the meat marinate in the sauce for a while to absorb the flavors before grilling, baking, or sautéing. The sauce can also be used as a glaze for roasted meats or vegetables, adding a spicy and savory coating.
About This Item:
Authentic Italian flavors: Italy's "angry" sauce is made from farm fresh tomatoes, basil, thyme, heart-healthy extra virgin olive oil, red hot chilli peppers and aromatic Italian herbs. These 100% natural ingredients come together to give you bold, authentic Italian flavours.
Curated by expert chefs: This sauce has been developed with a deep understanding of Italian cuisine and a passion for creating exceptional flavors. It is designed to enhance your culinary creations and bring the essence of Italy to your dishes.

Ingredients: Tomato (79%), Extra Virgin Olive Oil, Garlic, Spices & Condiments, Class II Preservative (INS 211)
Best Before 12 Months from Manufacture
Such wonderful sauce
I am used to sprig sauces and oils. But this sauce is even better. Right amount of spice. The result is so good. Loved it.
From the blog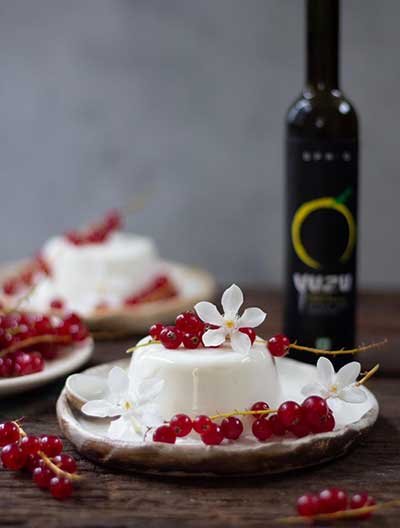 Sprig Yuzu Panna Cotta - a delightful fusion of creamy indulgence and the bright, zesty essence of yuzu. Crafted with...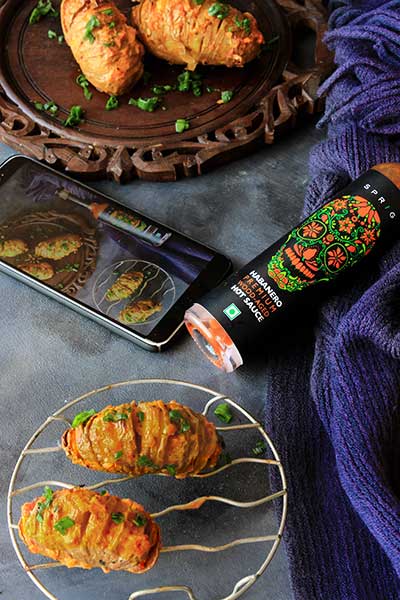 Try this fiery and tantalizing Sprig Habanero Spiced Hasselback Potato, generously loaded with oven-roasted Tomato and Garlic! This culinary masterpiece combines the perfect blend of heat, flavor, and texture, making it an irresistible dish for spice enthusiasts and food lovers alike.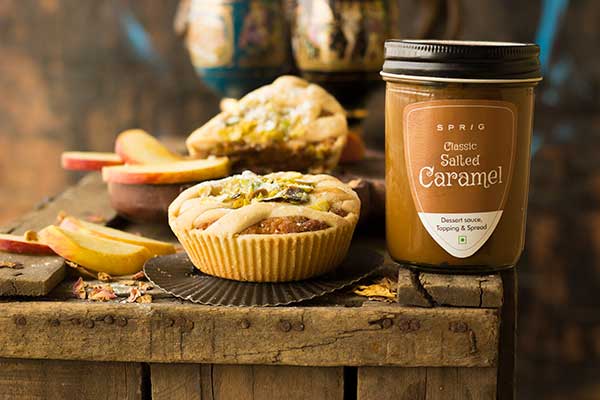 Savor the perfect balance of sweet and savory with Sprig Salted Caramel Apple Pie. This flaky, buttery crust holds a delightful blend of freshly sliced apples tossed in cinnamon and sugar. But what truly sets this pie apart is the layer of velvety Sprig salted caramel that blankets each slice. Baked to golden perfection, it releases an irresistible aroma. Indulge in this heavenly dessert, perfect for any occasion.