Product Description

Sprig's Freeze Dried Rosemary Herb is a premium culinary ingredient that offers the authentic flavor and aroma of fresh rosemary leaves. Carefully handpicked and manually sorted, the rosemary leaves undergo a freeze-drying process to preserve their natural qualities.

During freeze drying, the rosemary leaves are carefully preserved to maintain their natural qualities. This process involves freezing the leaves and gradually removing the ice through a vacuum, resulting in the transformation of water directly from a solid state to a gas. As a result, the flavor, aroma, and nutritional profile of the rosemary leaves are locked in, creating a high-quality herb with enhanced characteristics.
Applications:
Seasoning Meats: Sprinkle the freeze-dried rosemary herb on meats like lamb, chicken, or other poultry before cooking. It adds a delightful flavor to roasted or grilled dishes.
Roasted Vegetables: Toss your favorite vegetables in olive oil, sprinkle with the freeze-dried rosemary herb, and roast them in the oven. The herb will enhance the earthy flavors of the vegetables.
Stews and Soups: Stir in the freeze-dried rosemary herb into stews and soups during the cooking process to impart its aromatic qualities. It works well with hearty dishes like beef stew or tomato soup.
Marinades and Dressings: Incorporate the freeze-dried rosemary herb into marinades and dressings for meats, salads, or roasted vegetables. It adds a distinctive taste to your homemade creations.
Infused Oils: Create your own infused oils by combining the freeze-dried rosemary herb with olive oil. Use the infused oil for cooking or as a finishing touch on salads, pasta, or grilled dishes.
Seasoned Salts: Blend the freeze-dried rosemary herb with sea salt or other herbs to create custom seasoned salts. Use them as a finishing touch on dishes or as a flavorful seasoning during cooking.
About this item:
100% Rosemary: We use only fresh rosemary leaves that are meticulously handpicked and manually sorted. This ensures that you receive the highest quality rosemary herb for seasoning and flavoring a wide range of delicacies.
Freeze Dried for Superior Quality: Our rosemary herb is freeze dried, a process that retains 3X more flavor and aroma compared to normal air dried herbs. The result is a lighter, crunchier texture that enhances the overall culinary experience. Additionally, freeze drying ensures a longer shelf life, allowing you to enjoy the freshness of rosemary for an extended period.

Convenient Sprinkler Bottle: The rosemary herb is packed in a moisture-resistant glass bottle with a 2-way flip top cap. This packaging allows for easy and controlled usage, ensuring that you can sprinkle the desired amount of rosemary without any hassle.
Storage and Expiration Date: To maintain the quality of the herb, store it in a cool, dry place away from sunlight. The bottle is well padded to prevent breakage during transit. This product is free from preservatives, artificial flavors or colors, fillers or additives, MSG, and anti-caking agents. The expiration date is 24 months from the date of manufacture, providing you with ample time to enjoy the herb at its best.
From the blog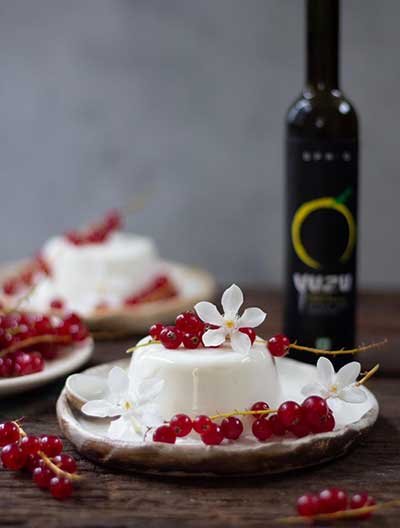 Sprig Yuzu Panna Cotta - a delightful fusion of creamy indulgence and the bright, zesty essence of yuzu. Crafted with...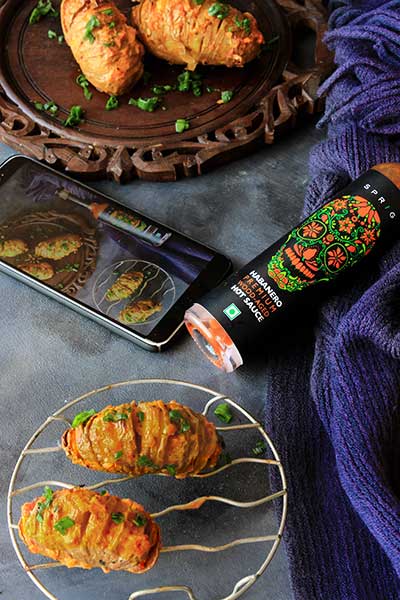 Try this fiery and tantalizing Sprig Habanero Spiced Hasselback Potato, generously loaded with oven-roasted Tomato and Garlic! This culinary masterpiece combines the perfect blend of heat, flavor, and texture, making it an irresistible dish for spice enthusiasts and food lovers alike.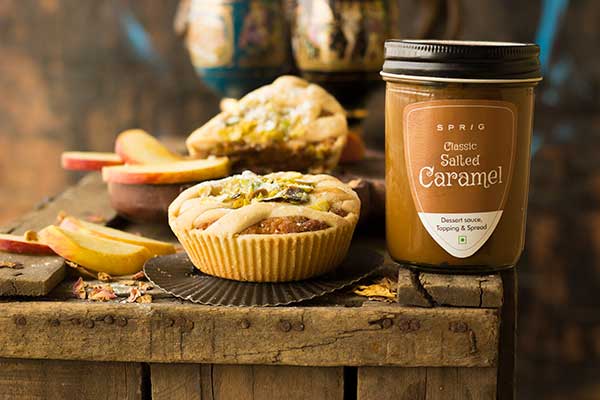 Savor the perfect balance of sweet and savory with Sprig Salted Caramel Apple Pie. This flaky, buttery crust holds a delightful blend of freshly sliced apples tossed in cinnamon and sugar. But what truly sets this pie apart is the layer of velvety Sprig salted caramel that blankets each slice. Baked to golden perfection, it releases an irresistible aroma. Indulge in this heavenly dessert, perfect for any occasion.