About This Item:
"GREEN TEA THAT DELIVERS MORE: Sprig Green TE.A is made from the juice of fresh green tea leaves. Cold-crafting technology liquefies and powders tea leaves retaining all their nutrients. This means you consume all the goodness with zero wastage. "
Cold-Crafted Green Tea
100% Soluble, 100% Nutrients
"Powerhouse of Antioxidants, Flavonoids and Vitamin C. "
Ginger Green tea with exercise improves metabolism & aids in weight management.
USAGE INSTRUCTIONS: Simply empty sachet into a cup and pour hot water. Stir until completely dissolved and enjoy!
BOX INCLUDES: 25 sachets, 12.5g. Product outer packaging may vary as per stock availability.
Sprig TE.A is unlike any regular Green Tea in market. By virtue of proprietary cold-crafting process freshly plucked green-tea leaves are converted to a flavour and nutrient rich powder which is fully soluble. Our technology is designed to optimally retain the nutrient value of our infusions by improving its bio-activity (effectiveness of the nutrients), and bio-availability (the body's ability to absorb them).
Unlike drying process followed by most Tea manufacturers, there is no heat involved in making SPRIG TE.A . This ensures that none of the volatile components lending flavour are lost. 
Most importantly with regular green tea bag, you dip the bag twice and throw away 90% of nutrients !
Sprig TE.A is India's first fully soluble green tea that helps you ingest all the goodness in Green-tea and zero wastage. 
Tried out all the green tea variants and needless to say they are amazing!The balance of the flavors cut out the bitterness of the green tea to a great extent.Lovely product, highly recommended
The product quality is good, but this green tea tastes a bit bitter compared to the normal green tea of any other brand.
Flavour and the taste you will be refreshed with a cup of Green Tea
Good green tea, easy to make.
A very tasty green tea with ginger flavour.excellent quality and a good ratio in 1 pack for 1 cup tea
From the blog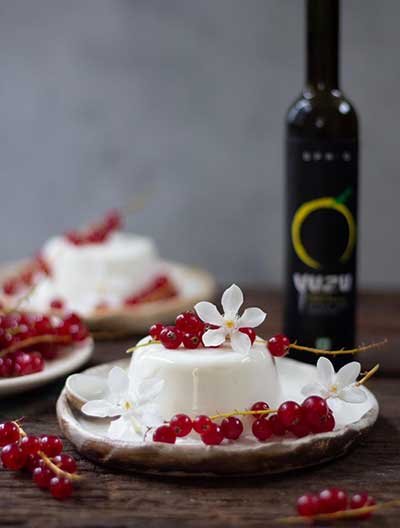 Sprig Yuzu Panna Cotta - a delightful fusion of creamy indulgence and the bright, zesty essence of yuzu. Crafted with...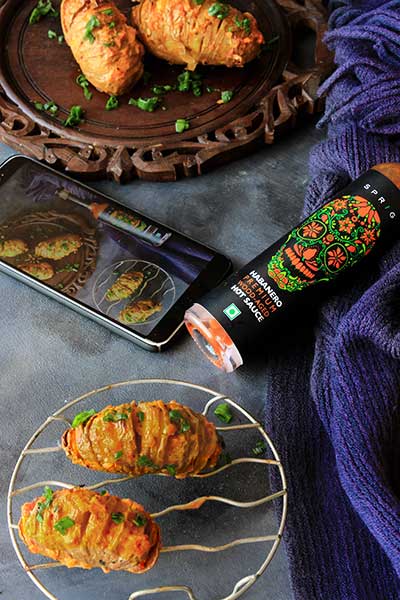 Try this fiery and tantalizing Sprig Habanero Spiced Hasselback Potato, generously loaded with oven-roasted Tomato and Garlic! This culinary masterpiece combines the perfect blend of heat, flavor, and texture, making it an irresistible dish for spice enthusiasts and food lovers alike.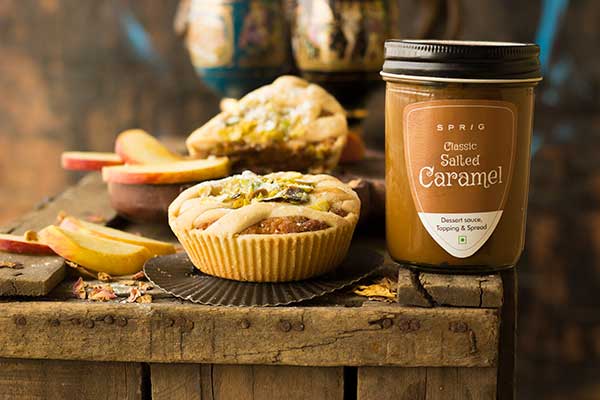 Savor the perfect balance of sweet and savory with Sprig Salted Caramel Apple Pie. This flaky, buttery crust holds a delightful blend of freshly sliced apples tossed in cinnamon and sugar. But what truly sets this pie apart is the layer of velvety Sprig salted caramel that blankets each slice. Baked to golden perfection, it releases an irresistible aroma. Indulge in this heavenly dessert, perfect for any occasion.