Experience the empowering combination of pure honey and bioactive Curcumin derived from turmeric with Sprig's Curcumin Honey. Our Curcumin Honey is a natural blend that offers a multitude of benefits for your well-being.
Ingredients: Natural Honey and Turmeric Extract 0.5%.
Best before 24 months from manufacture.
Applications:
Haldi-Doodh (Turmeric Milk): Add a tablespoon of Sprig Curcumin Honey to a glass of warm milk and stir well. This classic concoction, also known as Golden Milk, is a soothing and nutritious beverage that has been enjoyed for centuries.
Beverage Enhancer: Stir a spoonful of Curcumin Honey into your favorite hot or cold beverages such as green tea, herbal tea, warm water, or lemon water. It adds a touch of natural sweetness and the potential health benefits of curcumin to your drinks.
Natural Sweetener: Replace regular sweeteners with Curcumin Honey in your recipes. Whether you're making smoothies, desserts, or homemade granola bars, our honey adds a delightful flavor and nutritional boost to your sweet treats.
Health Booster: Enjoy a spoonful of Curcumin Honey straight from the jar as a natural supplement. Consuming a daily serving can potentially help build immunity over time and support your overall well-being.
Beauty and Skincare: Curcumin is known for its antioxidant and anti-inflammatory properties, which can be beneficial for your skin. You can incorporate Curcumin Honey into homemade face masks, scrubs, or hair treatments for a nourishing and rejuvenating experience.
About This Item:
100% NATURAL GOODNESS: We bring you the best of both worlds with our honey infused with bioactive Curcumin extracted from fresh turmeric. It's a pure and natural combination that harnesses the incredible properties of both honey and Curcumin.
CURCUMIN, THE MAGIC INGREDIENT: Our Curcumin Honey is enriched with 50 times more bioactive Curcumin than an equivalent amount of turmeric spice powder. Curcumin is a scientifically recognized compound known for its potential anti-inflammatory properties and its role in various health benefits.

RICH FLAVOR AND THICK CONSISTENCY: Indulge your taste buds with the real taste of honey, enhanced with warm notes of curcumin. Our Curcumin Honey has a thick and luxurious consistency that adds richness to your culinary creations.
PURE AND FREE FROM ADDITIVES: We take pride in offering a product that is free from added sugars, artificial flavors, additives, preservatives, or colors. Our Curcumin Honey is also free from C3/C4 rice syrups, corn, or cane sugar, ensuring a pure and natural experience.
ANTIOXIDANTS, VITAMINS, AND NUTRIENTS: Savor the rich profile of antioxidants, vitamins, and nutrients present in our Curcumin Honey. It's a delicious way to supplement your diet with valuable compounds that support your overall health and well-being.
BENEFITS FOR WEIGHT LOSS, IMMUNITY, AND DETOX: Our Curcumin Honey is believed to aid in weight loss, boost immunity, and act as a natural detoxifier. Embrace these potential benefits as part of your balanced lifestyle.
PROPER STORAGE FOR OPTIMAL QUALITY: To maintain the quality of our honey, it is recommended not to refrigerate it, as honey tends to crystallize at lower temperatures. If crystallization occurs, simply place the jar in warm water to restore its liquid form.
NATURAL HONEY CRYSTALLIZATION: Remember that crystallization is a natural process for real, raw honey and does not affect its quality or taste. It's a testament to the authenticity of our honey. If crystallization occurs, gently warm the honey to return it to its liquid state.

Product Video:

Delicious and healthy!
A spoonful of this in a cup of warm milk is the best drink on cold winter nights. Turmeric and honey combo has many health benefits. The product makes these easy to consume.
Awesome
It's amazing, very delicious with perfect blend of sinimon.
Medicinal value, no added sugar, natural sweetener,
You can taste ginger in it.One of the best ways to get all the health benefits of Ginger
From the blog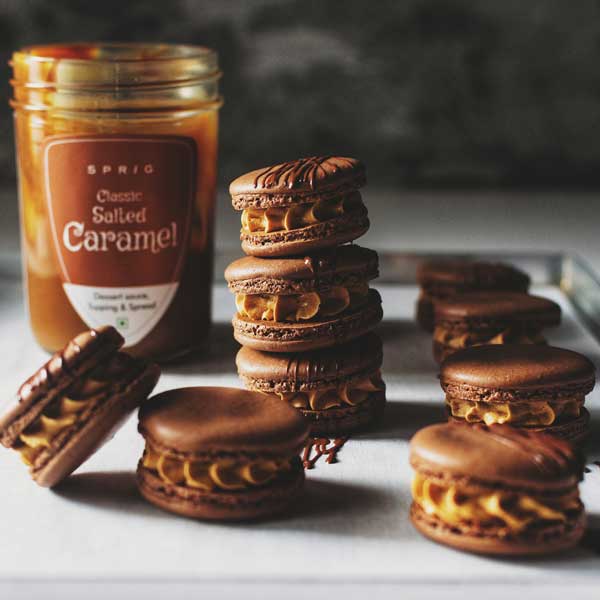 Indulge in the exquisite blend of flavors with our Dark Chocolate and Salted Caramel Macarons. These delicate treats harmonize rich dark chocolate with the perfect touch of luscious salted caramel. Savor the sweet symphony in every bite.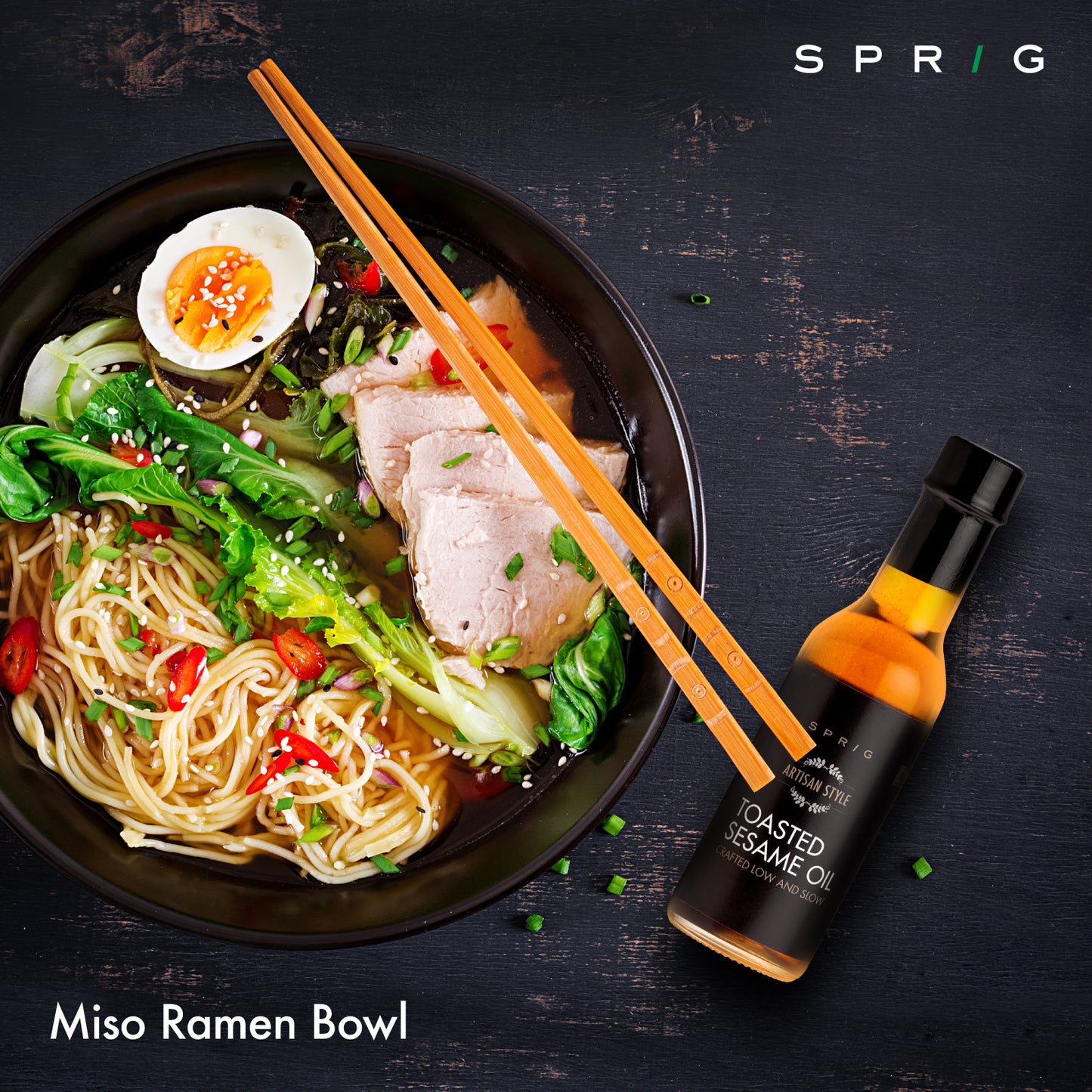 Miso Ramen Bowl  Ramen is a great idea whether you're just home alone and hungry or if you have a...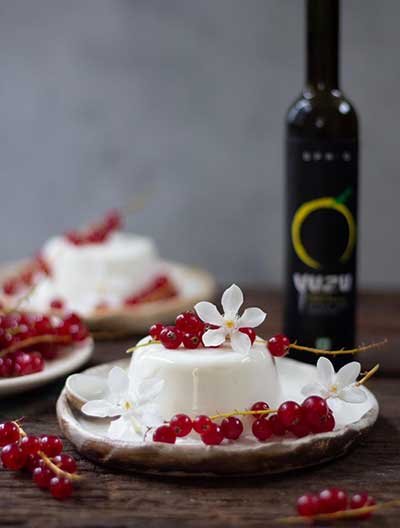 Sprig Yuzu Panna Cotta - a delightful fusion of creamy indulgence and the bright, zesty essence of yuzu. Crafted with...