SPRIG Sichuan Chilli Paste is a unique and flavorful condiment that brings the authentic taste of Sichuan cuisine to the Indian market. It combines real Sichuan peppercorns, red chillies, tomatoes, and fermented soybean paste to create a delicious blend of flavors.
Applications:
Stir-fries: Use the Sichuan Chilli Paste as a base for stir-fries, adding it to vegetables, meats, or tofu for a spicy and flavorful dish.
Noodle and Rice Dishes: Enhance the taste of your noodle or rice dishes by mixing in the Sichuan Chilli Paste. It will add a bold and savory flavor to the dish.
Marinades and Sauces: Incorporate the paste into marinades for meats or as a flavorful addition to sauces. It will infuse your dishes with the unique flavors of Sichuan cuisine.
Dips and Spreads: Create delicious dips and spreads by combining the Sichuan Chilli Paste with other ingredients like yogurt, mayonnaise, or cream cheese. It can be used as a condiment for snacks, sandwiches, or as a topping for crackers and bread.
Sichuan-Inspired Recipes: Explore traditional Sichuan recipes and use the Sichuan Chilli Paste as a key ingredient. It can be used in dishes like Mapo Tofu, Kung Pao Chicken, or Dan Dan Noodles to capture the authentic flavors of Sichuan cuisine.
About This Item:
Real Sichuan Peppercorns: The paste contains real Sichuan peppercorns, which are known for their unique numbing and tingling sensation. They add an authentic and distinctive flavor to the paste.

Authentic Flavor: The combination of real Sichuan peppercorns, red chillies, tomatoes, and fermented soybean paste creates an authentic and flavorful blend that captures the essence of Sichuan cuisine.

Spicy Kick: The paste contains red chillies, which contribute a spicy kick to the flavor profile. It adds heat to your dishes, delivering the characteristic spiciness that is synonymous with Sichuan cuisine.
Quick & Easy: This ready-to-cook paste saves you time and effort in the kitchen. Simply combine the paste with water or oil to create a flavorful marinade or sauce for your desired dishes. It eliminates the need for measuring and mixing multiple ingredients, making your cooking process more convenient.
No Artificial Colors or Preservatives: SPRIG Sichuan Chilli Paste is made with natural ingredients and does not contain any artificial colors or preservatives. You can enjoy the authentic flavors of Sichuan cuisine without worrying about unwanted additives.
Storage: It is recommended to refrigerate the paste after opening to maintain its freshness and quality. Additionally, store the unopened jar in a cool, dry place to ensure its longevity.

Ingredients: Spices and condiments, tomato paste, edible vegetable oil, fermented soybean paste, oil, salt, chinese spice mix, sichuan extract, permitted class II preservative (E211).
Best before 12 months from manufacture.
Product Video
From the blog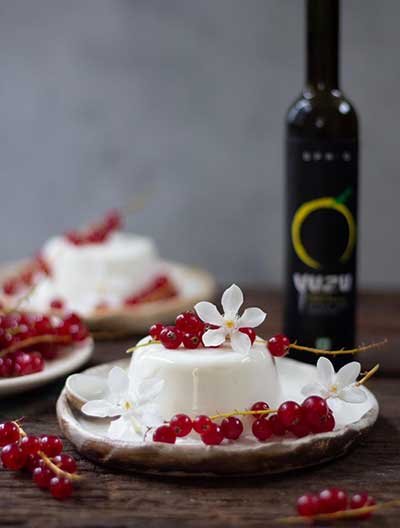 Sprig Yuzu Panna Cotta - a delightful fusion of creamy indulgence and the bright, zesty essence of yuzu. Crafted with...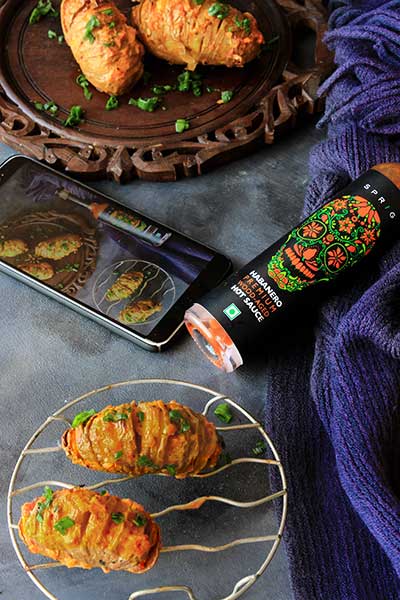 Try this fiery and tantalizing Sprig Habanero Spiced Hasselback Potato, generously loaded with oven-roasted Tomato and Garlic! This culinary masterpiece combines the perfect blend of heat, flavor, and texture, making it an irresistible dish for spice enthusiasts and food lovers alike.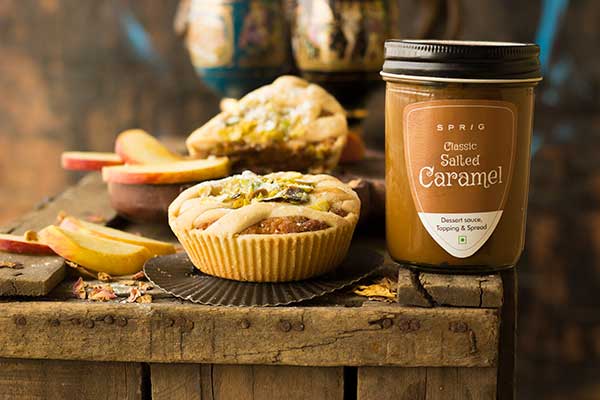 Savor the perfect balance of sweet and savory with Sprig Salted Caramel Apple Pie. This flaky, buttery crust holds a delightful blend of freshly sliced apples tossed in cinnamon and sugar. But what truly sets this pie apart is the layer of velvety Sprig salted caramel that blankets each slice. Baked to golden perfection, it releases an irresistible aroma. Indulge in this heavenly dessert, perfect for any occasion.