Experience the Exquisite Fusion of Pristine Pacific Sea Salt and Fiery Chipotle Chilé!
Our hand-harvested sea salt from the Pacific Ocean meets the bold essence of chipotle chilé from Mexico in this exceptional seasoning. Each grain of salt undergoes a meticulous cold-smoking process, resulting in a smoky edge that enhances the flavor of your dishes. Get ready to elevate your culinary creations as you crank up the taste with a hint of raw heat!
Applications:
Soups: Sprinkle a pinch of this seasoning on your favorite soups to elevate their taste and add a smoky heat that will leave you craving for more.
Steaks and Sizzlers: Enhance the flavor of your steaks and sizzlers by sprinkling this seasoning during or after cooking. Let the combination of smoky chipotle and sea salt take your meat dishes to new heights.
Meat Marinades: Incorporate this seasoning into your meat marinades for an extra kick of heat and a delightful smoky flavor. Transform ordinary dishes into culinary masterpieces
Tandoori Delights: Sprinkle this delightful seasoning on tandoori chicken, fish, or vegetables before grilling or baking. It will infuse the smoky chipotle flavor into the dish, creating a tantalizing aroma and taste.
Roasted Vegetables: Elevate the flavor of roasted vegetables by incorporating this seasoning before or after cooking. The smoky chipotle undertones will bring a delightful twist to your vegetable preparations.
Chaat and Street Food: Give your chaat and street food recipes an exciting twist by adding a sprinkle of this seasoning. It will provide a subtle heat and smoky flavor that will enhance the overall taste experience.
About this Item:
Pristine Pacific Sea Salt: Immerse yourself in the purity of our sea salt, meticulously harvested by hand from the bountiful Pacific Ocean. Its natural goodness enhances the overall flavor profile of your meals.
Fiery Chipotle Chilé: Discover the allure of chipotle chilé, a quintessential ingredient in Mexican cuisine known for its smoky and spicy character. The infusion of chipotle chilé adds a delightful heat and complexity to every dish.
Crank up the Flavor: Enhance your dishes by sprinkling this remarkable seasoning. Each pinch of this salt blend brings a tantalizing combination of raw heat and smoky richness that will take your taste buds on an extraordinary journey.
Ingredients: Chipotle chilli extract, Chipotle Chilli flakes, Smoked Sea Salt (Iodized) 97%.
Best before 24 months from manufacture
 How to use Grinder:
From the blog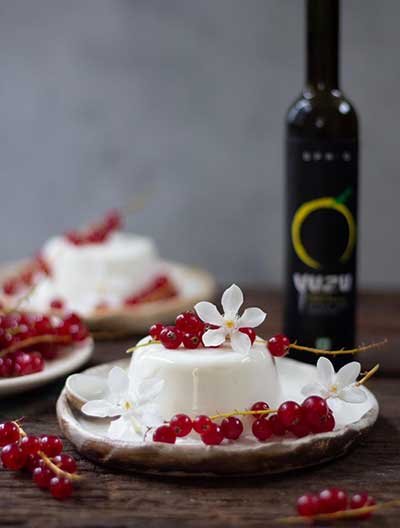 Sprig Yuzu Panna Cotta - a delightful fusion of creamy indulgence and the bright, zesty essence of yuzu. Crafted with...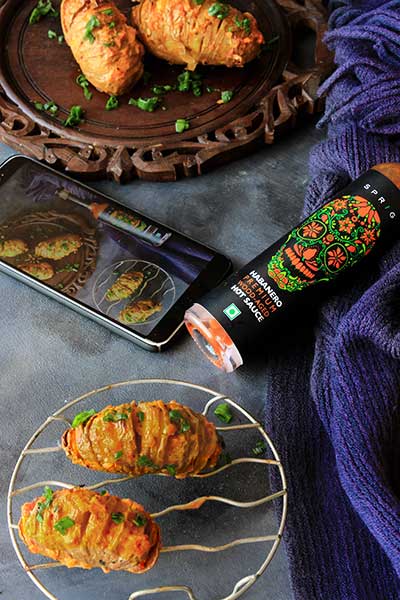 Try this fiery and tantalizing Sprig Habanero Spiced Hasselback Potato, generously loaded with oven-roasted Tomato and Garlic! This culinary masterpiece combines the perfect blend of heat, flavor, and texture, making it an irresistible dish for spice enthusiasts and food lovers alike.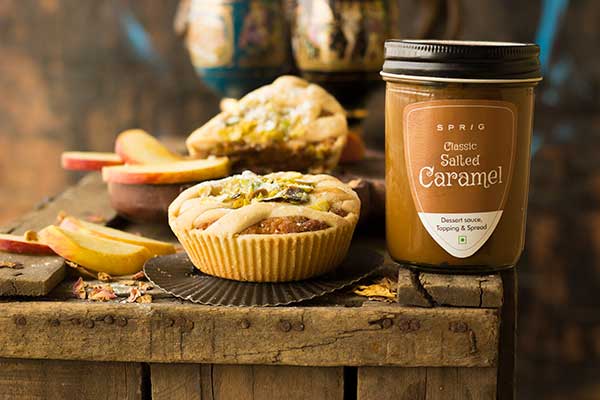 Savor the perfect balance of sweet and savory with Sprig Salted Caramel Apple Pie. This flaky, buttery crust holds a delightful blend of freshly sliced apples tossed in cinnamon and sugar. But what truly sets this pie apart is the layer of velvety Sprig salted caramel that blankets each slice. Baked to golden perfection, it releases an irresistible aroma. Indulge in this heavenly dessert, perfect for any occasion.