Sprig's Passion Fruit and Malagueta Pepper Sauce offers a delightful fusion of Amazonian flavors. It combines the sharp bite of Malagueta peppers with the citrusy, sweet-tart taste of passion fruit, resulting in a sauce with a nuanced tropical fruit finish.

Malagueta pepper, widely used in Brazil, Portugal, Mozambique, and the Caribbean, is a small, tapered green pepper that turns red as it matures. With a heat range of 60,000 to 100,000 Scoville units, it adds a spicy kick to the sauce. Passion fruit, native to southern Brazil, Argentina, and Paraguay, adds its distinctive tropical sweetness to create a perfect balance of flavors.
Whether you're looking to spice up your dishes, add a touch of tropical flair, or explore new flavor combinations, Sprig's Passion Fruit and Malagueta Pepper Sauce is a versatile condiment that will elevate your culinary creations. Enjoy the unique and vibrant flavors of the Amazon with this exceptional sauce.
Product offer Note:  Products purchased with an MRP discount will not be eligible for return. However, if you have received a product that is damaged during transit or has quality issues, we will gladly arrange for a replacement.
Applications:
Pouring Sauce: Use this sauce in combination with elements like butter or stock to create a flavorful pouring sauce for baked fish, chicken, and other meats. The hot and sweet combination adds depth and complexity to your dishes.
Salad Dressing: Drizzle the Passion Fruit and Malagueta Pepper sauce over salads to add a tangy and spicy twist. Its vibrant flavors will enhance the freshness of the greens and other salad ingredients.
Dipping Sauce: Enjoy this sauce as a dipping sauce for fritters or other appetizers. Its unique blend of heat and sweetness adds an exciting dimension to your favorite snacks.
Exotic Fruit Drizzle: Lightly drizzle the sauce over cut exotic fruits to enhance their natural sweetness and create a refreshing tropical flavor combination.
Marinade: Use the Passion Fruit and Malagueta Pepper sauce as a marinade for grilled or roasted meats. It will infuse them with its zesty and spicy profile, resulting in a tantalizing taste experience.

About This Item:
Amazonian Flavors: This sauce combines the sharp bite of Malagueta peppers with the citrusy, sweet-tart essence of passion fruit. The result is a harmonious blend of flavors that offers a delightful tropical fruit finish with a hint of heat. Malagueta pepper is widely used in Brazil, Portugal, Mozambique, and the Caribbean, known for its distinctive taste and moderate spiciness
Storage: To preserve the natural heat, flavor, and taste of the sauce, it is recommended to refrigerate the bottle after opening. This ensures that you can enjoy the sauce's freshness and quality over an extended period.
Explore Sprig's Range: If you enjoy the unique flavors of this sauce, Sprig offers a variety of other sauces for you to try. Their range includes options like Habanero Hot Sauce, Bhut Jolokia Hot Sauce, Jalapeno Salsa, Chipotle Adobado Mexican Chilli Sauce, Alphonso Mango and Jalapeno Hot and Sweet Sauce, and Ginger Teriyaki Sauce. Each sauce brings its own distinctive taste and can elevate your culinary creations.
Dietary Considerations: Sprig's Passion Fruit and Malagueta Pepper sauce caters to various dietary preferences. It is vegan, gluten-free, kosher, and paleo-friendly, making it suitable for individuals with specific dietary restrictions. The sauce also does not contain any added sugar, synthetic colors, or flavors, providing a natural and authentic taste experience.
This bottle of sauce should be refrigerated after opening to preserve its natural heat, flavor and taste.
Ingredients: Passion Fruit pulp 40%, Coconut vinegar, Sugar, Malagueta Pepper 2%, Common salt, Garlic Powder, Black Pepper, Thickener INS 415, Class II Preservatives INS 211, INS 202.
Best Before 12 Months from Manufacture.
Great taste
It surely delivers what it claims as it is sweet flavour with the spiciness following it.
From the blog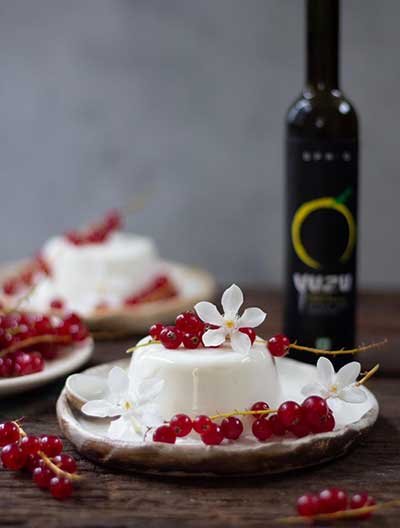 Sprig Yuzu Panna Cotta - a delightful fusion of creamy indulgence and the bright, zesty essence of yuzu. Crafted with...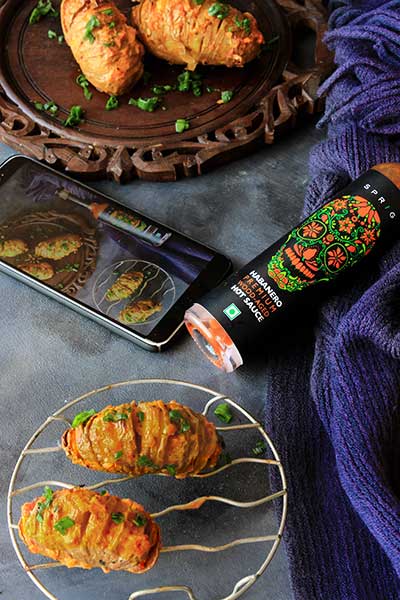 Try this fiery and tantalizing Sprig Habanero Spiced Hasselback Potato, generously loaded with oven-roasted Tomato and Garlic! This culinary masterpiece combines the perfect blend of heat, flavor, and texture, making it an irresistible dish for spice enthusiasts and food lovers alike.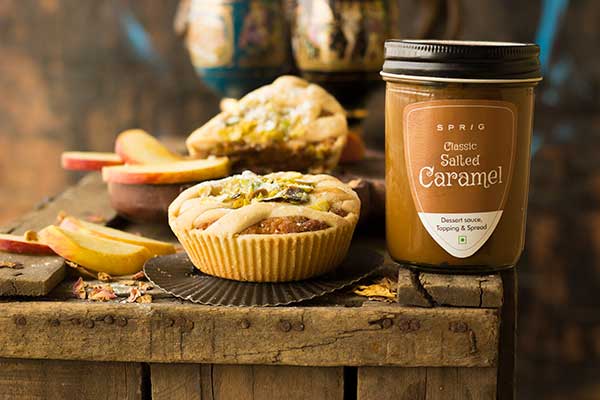 Savor the perfect balance of sweet and savory with Sprig Salted Caramel Apple Pie. This flaky, buttery crust holds a delightful blend of freshly sliced apples tossed in cinnamon and sugar. But what truly sets this pie apart is the layer of velvety Sprig salted caramel that blankets each slice. Baked to golden perfection, it releases an irresistible aroma. Indulge in this heavenly dessert, perfect for any occasion.